Premium International Air Passenger Volume Slowed In May But Travel To Emerging Markets Increases: IATA Report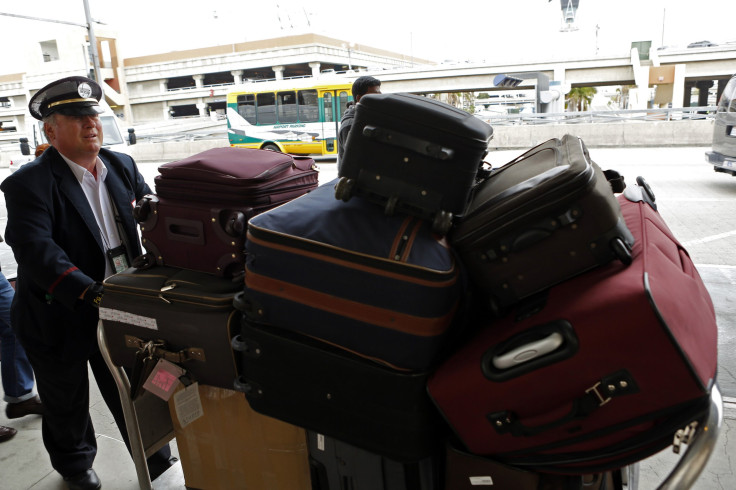 The International Air Transport Association, or IATA, said Wednesday that air travel markets showed signs of slowing in May as business confidence remained flat.
Premium, or first-class, travel slowed to 2 percent growth (compared with May 2012) after April's 3.8 percent year- over-year growth level. And although economy travel went up by 3.9 percent over the previous year, it declined following April's 4 percent to 5 percent growth (after Easter adjustment). Premium's share of total international traffic slid significantly, while premium travel within North America dropped sharpest.
However, travel on routes connected to emerging markets posted the strongest growth rates, especially in Africa and the Middle East. The study says travel to the Far East was hampered, however, by a sluggish Chinese economy.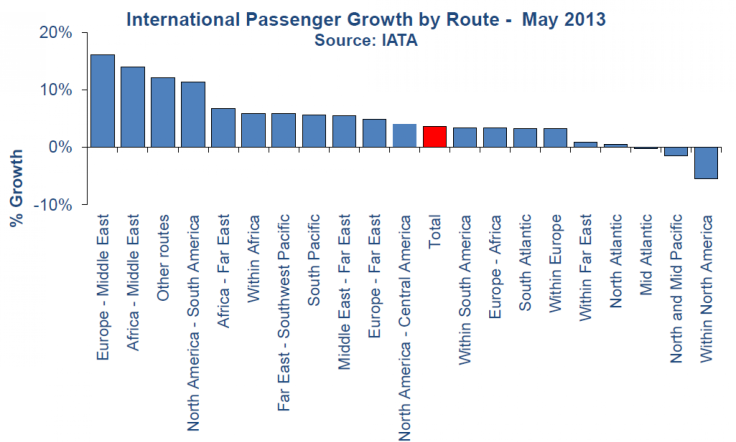 The number of passengers is growing overall but at a slower rate than last year, when travel distance is accounted for, mostly because there are more medium-haul and long-haul routes this year, compared to 2012.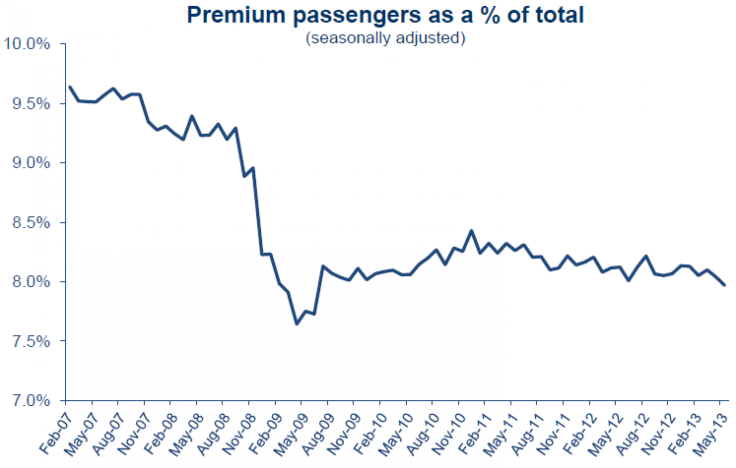 Noncommercial travel is being affected as well. Export orders fell during the period, signaling a slowdown in world trade growth.
The IATA's latest report suggests that air travel growth is unlikely to accelerate in the near term, and the group expects growth to trend at current rates.
© Copyright IBTimes 2023. All rights reserved.