President Obama 2013 Tax Return: First Family Made Less, Gave Less To Charity In 2013 [FULL DOCUMENT]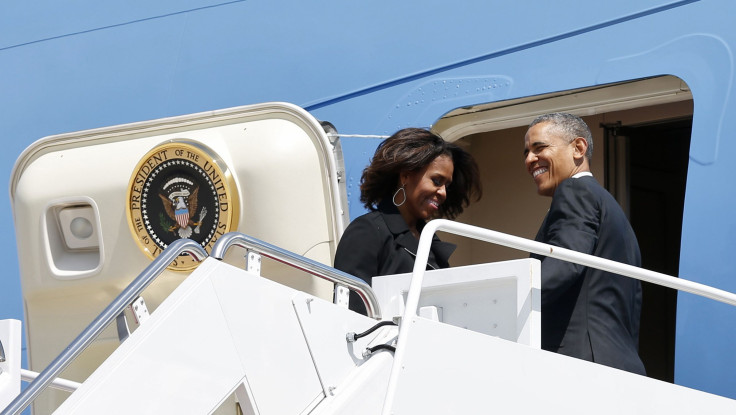 The White House released both the Obama and Biden tax returns yesterday. The president and first lady's 2013 tax return reported a total income of $481,098. That's about $130,000 less than last year.
The first family paid $98,169 in federal taxes and $23,328 in state taxes in Illinois. They paid a 20.4 percent federal tax rate and will get a $19,108 refund from the federal government.
They also paid an extra $9,513 in alternative minimum tax (AMT), which was 'fixed' in 2013 under the Obama administration to index to inflation. The AMT is designed to prevent wealthy Americans from using loopholes to pay less in taxes than they should owe.
The bulk of the Obama's income is Barack's $400,000 salary as president. They also made $116,000 from book sales of President Obama's two books, which is less than half of what the Obamas made on book sales in 2012.
The Obamas gave just under $60,000 between 32 charities, or roughly 12 percent of their gross income, down from $150,000 in 2012. The largest gift was $8,751 to the Fisher House Foundation, which helps military families coordinate lodging and receive other support while a member is receiving treatment at military medical centers.
President Obama has donated a number of times to the Fisher House in the past. They donated $103,871 to the foundation in 2012, two-thirds of their total charitable donations that year. Earlier this year, President Obama signed Bill O'Reilly's 'historic' interview notes from their Super Bowl interview that was auctioned off for $30,000 that went directly to the Fisher House.
Vice President Joe Biden and his wife, Jill, paid $96,000 in federal taxes on $407,000 in total income, a tax rate of 23.7 percent, slightly higher than the Obamas. The Bidens donated just $20,000 in 2013, however, three-quarters of which went to the United Service Organizations (USO), which provides services and entertainment for U.S. troops.
You can see a comparison of presidential tax returns of adminstrations past here. It's a few years old, but it gives a good idea of what America's commander-in-chief has historically earned and donated in the past.
President Barack Obama's 2013 tax returns can be viewed below.
Obama Taxes - 2013 by Jeff Quinton
© Copyright IBTimes 2023. All rights reserved.