President Obama Speaks On Ebola Outbreak [Live Stream]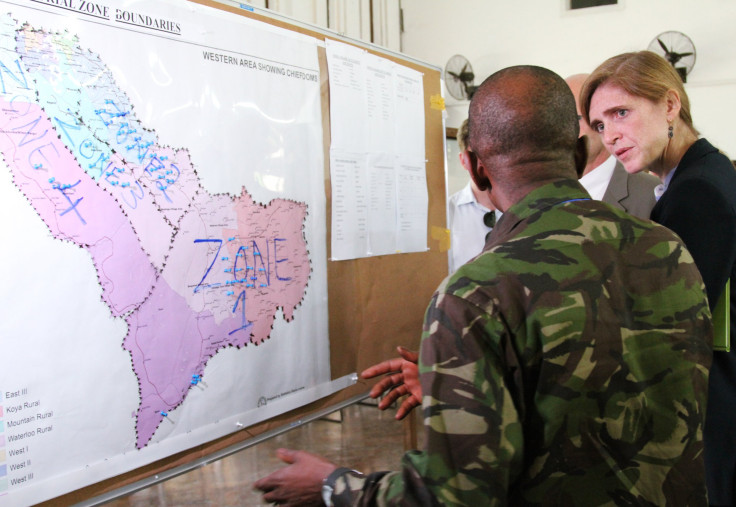 President Obama was scheduled to speak about the federal response to the ongoing Ebola outbreak from the White House at 3 p.m. on Tuesday. Watch the live stream below.
The White House criticized Govs. Andrew Cuomo of New York and Chris Christie of New Jersey for their decision to quarantine aid workers returning from treating Ebola patients in West Africa who arrive at those states' international airports. Both the Centers for Disease Control and the White House said those requirements go too far and will discourage health workers from volunteering to fight the viral outbreak in West Africa and create "false impressions" of the virus' contagion.
Republican Rep. Bob Goodlatte said earlier in the day the Obama Administration could seek to bring in foreign Ebola patients to the U.S. for treatment, but there is no confirmation from within the administration of those plans. Goodlatte cited "information from within the adminstration."
Live stream of the speech:
"The best way to protect us is to stop the epidemic in Africa, and we need those health care workers, so we do not want to put them in a position where it makes it very, very uncomfortable for them to even volunteer to go," said Dr. Anthony Fauci, director of the National Institute of Allergy and Infectious Diseases.
All passengers from Sierra Leone, Liberia and Guinea are to be funneled through five U.S. airports for enhanced screenings, per the Obama administration. Two of those, JFK International and Newark Liberty, are in Cuomo's and Christie's states.
The White House can't legally force either governor to change his policies, but Christie Monday allowed Kaci Hickox, a nurse who volunteered in Sierra Leone, to leave a controversial quarantine and go to Maine after continuous White House petitioning.
Despite his cooperation, Christie was combative as ever when asked about the lawsuit Hickox threatens to file against him. "Whatever. Get in line," he said. "I've been sued lots of time before. Get in line. I'm happy to take it on."
The U.S. Army also decided to enact mandatory 21-day isolation requirements for all personnel returning from aid work in Ebola-stricken countries even if they don't show symptoms of the virus.
Watch a live stream of the speech, via Politico, here.
© Copyright IBTimes 2023. All rights reserved.