Presidential Inauguration 2013: A Look At The Swearing-In Ceremony [PHOTOS]
President Barack Obama and Vice President Joe Biden were worn in on Monday for a second term.
Supreme Court Justice Sonia Sotomayor administered the oath of office to Biden, and Supreme Court Chief Justice John Roberts administered the oath of office to Obama during the 2013 presidential inauguration ceremony.
Prior to the oath of office, there were musical selections from the U.S. Marine Band, P.S. 22, Staten Island, N.Y.; the Lee University Festival Choir, Cleveland, Tenn.; and the Brooklyn Tabernacle Choir. Shortly after Biden was sworn in, James Taylor performed "America The Beautiful."
President Obama was then sworn in.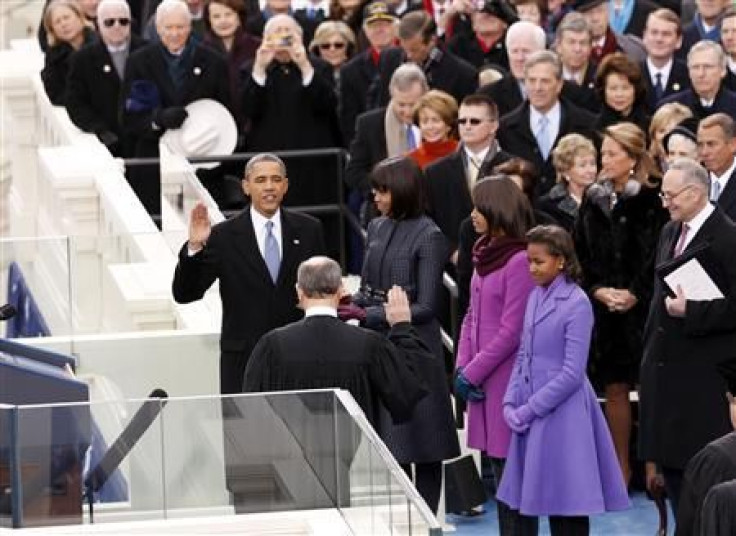 Afterward, Obama formally greeted the nation. For the first time in an inaugural address, gay rights were mentioned, as Obama said that America's "journey is not complete until our gay brothers and sisters are treated like anyone else under the law – for if we are truly created equal, then surely the love we commit to one another must be equal as well."
His comment received resounding applause from about 800,000 Americans in attendance.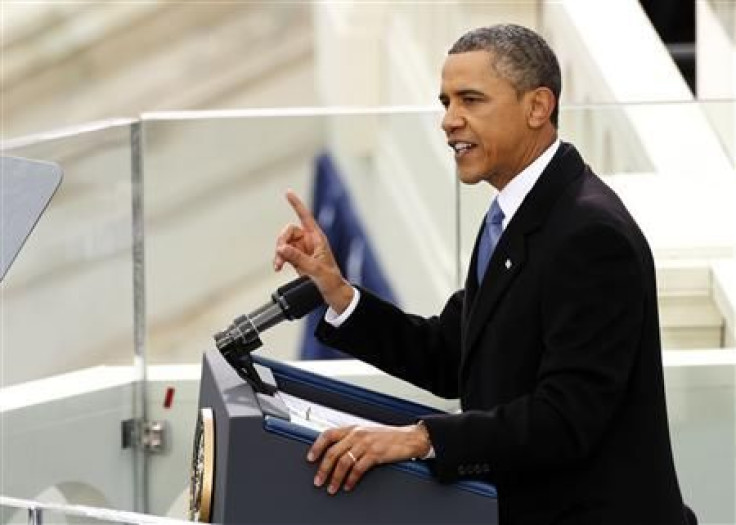 "My oath is not so different from the pledge we all make to the flag that waves above and that fills our hearts with pride. They are the words of citizens, and they represent our greatest hope. You and I, as citizens, have the power to set this country's course," the president said.
"You and I, as citizens, have the obligation to shape the debates of our time, not only with the votes we cast, but the voices we lift in defense of our most ancient values and enduring ideas."
After his Inaugural Address, Kelly Clarkson gave an amazing rendition "My Country, 'Tis of Thee"
An original poem titled, "One Today" was then read by Richard Blanco, a Cuban-American who made history as the youngest inaugural poet as well as the first Hispanic and openly gay poet.
The benediction was then given by the Rev. Luis Leon of St. John's Church, Washington. Beyonce closed the inauguration with the National Anthem.
President Obama then greeted people as he exited the ceremonial swearing in.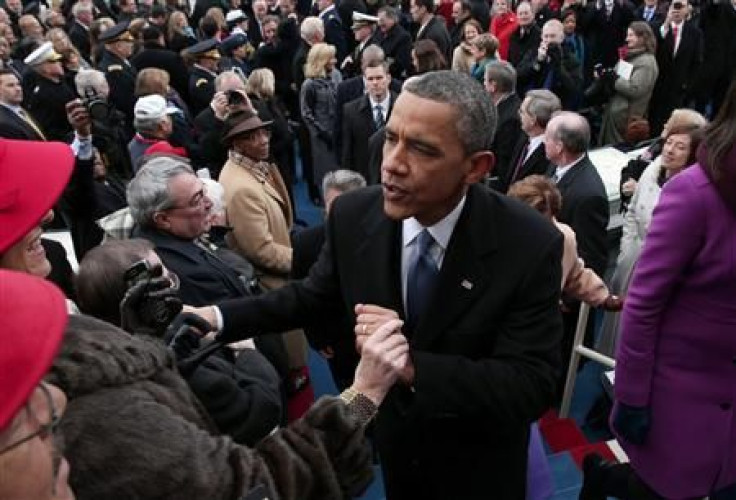 Citizens waved the American flag in celebration of a second term for Obama and Biden.
© Copyright IBTimes 2023. All rights reserved.