Prince Charles Likens Vladimir Putin To Adolf Hitler During Tour To Canada: Reports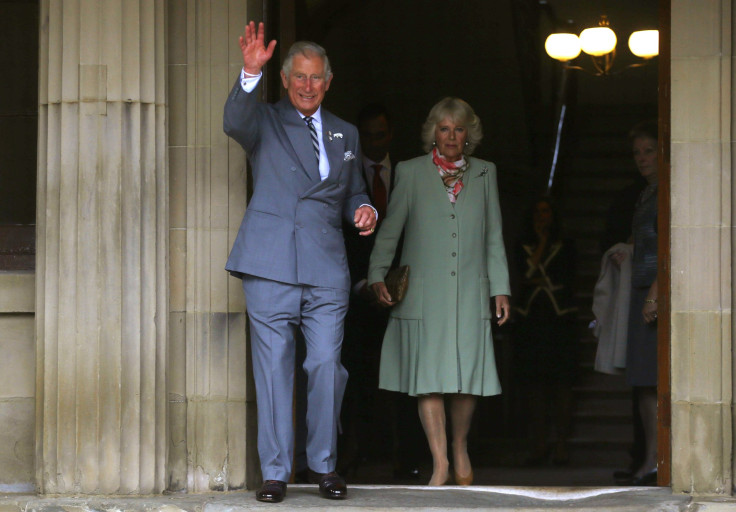 Prince Charles compared the recent actions of Russian President Vladimir Putin to those of Nazi dictator Adolf Hitler, striking controversy during his visit to Canada, the Daily Mail reported Wednesday.
The Prince of Wales reportedly made the remarks in reference to Russia's actions in Ukraine while speaking to Marienne Ferguson, a 78-year-old woman who fled the Nazi regime at the age of 13, and lost her family in the Holocaust.
"I... talked with him about my own family background and how I came to Canada," Ferguson told the Daily Mail. "The prince then said: 'And now Putin is doing just about the same as Hitler'."
Charles met Ferguson during a tour of the Canadian Museum of Immigration in Halifax, Nova Scotia, as part of his four-day trip to Canada with his wife Camilla, where the Prince and the Duchess of Cornwall paid tribute to World War II veterans and their families.
Ferguson also reportedly said that though she did agree with what the Prince said, she was surprised to hear a member of the Royal Family make such a comment.
A spokesman for Clarence House, a royal residence in London, told The Independent, a British tabloid: "We do not comment on private conversations. But we would like to stress that the Prince of Wales would not seek to make a public political statement during a private conversation."
Charles is scheduled to meet with Putin at D-Day commemorations in France on June 6.
Mike Gapes, a British Labor Co-operative politician, criticized the Prince's comments, writing on his Twitter account: "If Prince Charles wants to make controversial statements on national or international issues he should abdicate and stand for election."
"In constitutional monarchy policy and diplomacy should be conducted by Parliament and Government. Monarchy should be seen and not heard."
© Copyright IBTimes 2023. All rights reserved.