Putin In China: Russia, China Disagree Over Natural Gas Prices, Delaying $400B Natural Gas Supply Deal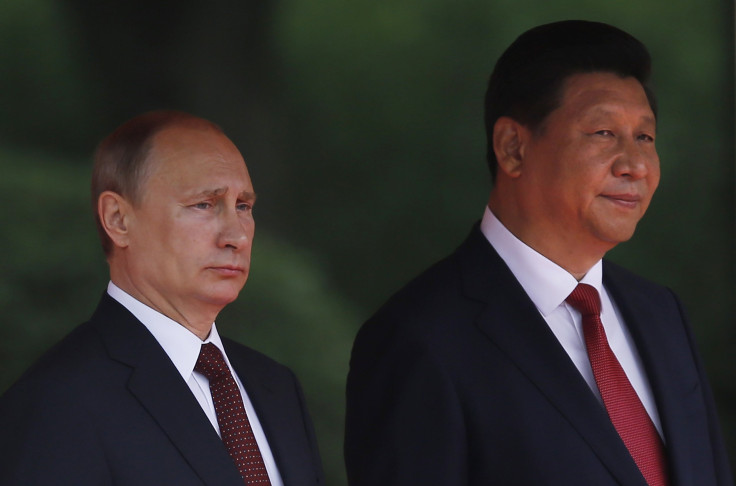 A much-anticipated $400 billion natural gas deal between resource-rich Russia and energy hungry China was delayed on Tuesday as the two super powers disagreed over how to price the Russian gas that the world's second-largest economy needs.
The disagreement emerged despite Russian President Vladimir Putin's presence in Shanghai on a highly publicized visit touted as a prime opportunity to showcase growing commercial ties between the two nations.
State-owned Russian gas giant OAO Gazprom said the deal will secure 38 billion cubic meters (1.34 trillion cubic feet) of gas over 30 years for Northeast China, beginning as soon as 2018. But a Putin spokesman said that the two parties have yet to agree on pricing, despite China's foreign ministry saying that a "substantial" statement on bilateral agreements would be made.
It's vital for both economies to reach an agreement. For Russia, there's a growing sense of urgency to close on the billion-dollar deal amid increased economic and political isolation from the West, which is struggling to slash its dependence on high-priced Russian gas as a result of the crisis in Ukraine over Crimea. If Russia can find natural gas customers in the Far East, it would ease any losses of sales to Europe. For China, there's a growing need for cleaner fuel to offset the air pollution that comes from the nation's heavy dependence on coal.
Hopes remain high that Beijing and the Kremlin could strike a deal on Wednesday, before Putin leaves for St. Petersburg.
"It would be no exaggeration if I said that the cooperation between our two countries is at its highest level in history," the Russian leader said ahead of his trip to China. The two nations on Monday started a weeklong military naval exercise in the politically sensitive East China Sea.
Both nations are embroiled in military confrontations. Russia is drawing criticism in the West over its involvement, indirect or otherwise, in Ukraine, while China has been engaged in a territorial tug-of-war over the South China Sea with several Southeast Asian neighbors.
Though China didn't initially support Russia at the United Nations Security Council over the annexation of Crimea, the meeting between Putin and Chinese President Xi Jinping resulted in Xi giving a rare nod of support to Putin. In an official statement, China called for the "peaceful, political ways to resolve existing problems" and referred to the Crimean crisis as a "domestic" issue.
© Copyright IBTimes 2023. All rights reserved.