Prince Harry's 2 Court Battles This Week: Everything To Know About Ongoing Cases
Prince Harry will see himself in the courtroom this week in connection with two ongoing trials.
The Duke of Sussex will not only be on the witness stand, but will also face a court challenge over his US immigration visa, the New York Post reported.
Prince Harry is preparing to testify in the first of his five ongoing legal cases, which primarily involve disputes with British tabloids. The proceedings for this particular case are set to begin Monday, with opening statements scheduled to be presented.
Prince Harry's testimony is expected to shed light on the issues at hand and his experiences with the tabloid media. He will give evidence in a phone-hacking court case against Mirror Group Newspapers, the owner of the Daily Mirror, the Sunday Mirror and the Sunday People.
Prince Harry had filed a lawsuit alleging that a company unlawfully collected information on him between 1996 and 2011, which was later published in its newspapers. The lawsuit claimed that senior executives and editors were aware of this activity.
This lawsuit is one of three separate phone-hacking claims that Prince Harry is pursuing simultaneously. The other two claims are against Rupert Murdoch's News Group Newspapers and the Mail newspapers.
If Prince Harry testifies Tuesday as planned, it will mark a significant event, as he would become the first member of the royal family to testify in court since the late 19th century. The last royal to do so was Prince Albert Edward, Queen Victoria's eldest son, who testified twice in court during that time.
Alongside Prince Harry, several other celebrities have also filed claims in relation to similar allegations against the tabloids. Hugh Grant is involved in the case against News Group Newspapers, while Elton John and Elizabeth Hurley are part of the case against Associated Newspapers, the Associated Press reported.
Meanwhile, the Heritage Foundation has made a bid to unseal Prince Harry's immigration records. The organization sought to investigate whether there were any discrepancies or preferential treatment in relation to his visa application, particularly regarding his past drug use. The case will begin Tuesday in a Washington, DC, federal courtroom, the New York Post reported.
The issue stemmed from the Duke of Sussex's admitting that he used "marijuana, magic mushrooms and cocaine" in the past in his tell-all memoir "Spare."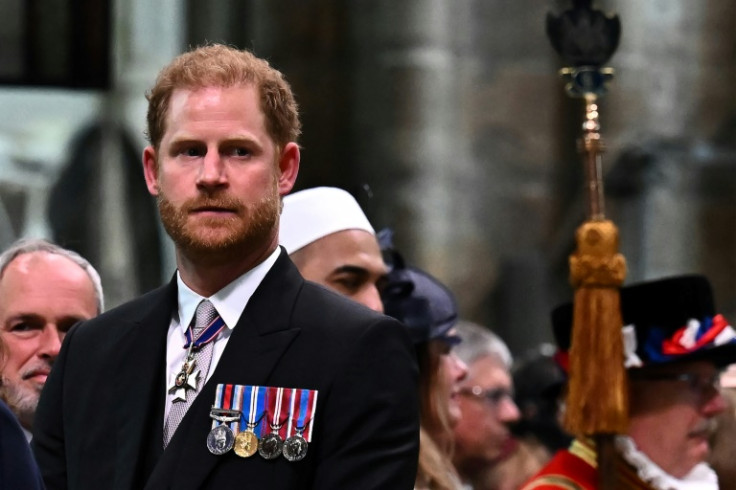 © Copyright IBTimes 2023. All rights reserved.