Prince Harry, Meghan Markle Will Not Change But Their Tactics Did: Royal Correspondent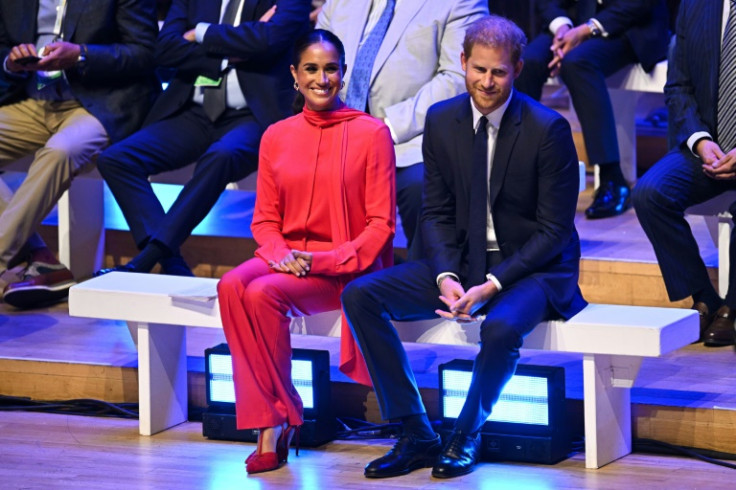 KEY POINTS
TalkTV presenter Jeremy Kyle doesn't believe Prince Harry and Meghan Markle would shut up
Former journalist Michael Cole said Kyle's belief was well-founded as the Sussexes didn't change
Cole said Markle's new agency WME may have advised the royal couple to stop sharing personal stuff
Prince Harry and Meghan Markle allegedly have a new strategy to remain interesting.
Former BBC journalist Michael Cole and royal correspondent Rupert Bell joined Jeremy Kyle on TalkTV. The trio discussed a report from the Sun, where an anonymous source claimed the Duke and Duchess of Sussex are done doing interviews, tell-alls and documentaries.
Kyle said he didn't believe the Sussexes would shut up, noting that it was probably a marketing tool or a plan because the pair have been a "PR disaster."
"Jeremy, your beliefs are well-founded because Harry and Meghan have not changed, will not change," Cole said. "What has changed is their tactics. They've decided, or it's been decided for them, that there's no future in continuing to mock and deride and undermine the institution of monarchy, and that's because of three very powerful letters WME, a hugely influential talent agency, who has taken on the Sussexes as clients."
In April, WME announced that Markle signed with them for film, TV production and other business ventures. The agency said it would focus on "building out her business ventures across multiple facets of the agency and its broader ecosystem, including film and television production, brand partnerships and more." The announcement made no mention of Prince Harry.
Cole speculated that the agency probably told Prince Harry and Markle that they no longer want the duo to share personal stuff because people are already tired of it. In December, the royal couple dropped their six-episode docuseries on Netflix. In January, Prince Harry released his memoir, "Spare." Before the release of the book, he did several interviews, talking about his family.
"So, what the new agency has said to them, and that was what I understand the condition of signing up with them, that they're going to do new stuff with Netflix and what's this going to be, it's going to be format from perhaps, factual occasions, behind the scenes drawing on juicy stories and producing something a little bit more riveting than Meghan and Harry, which was as you remember a six-part whinge fest," Cole added.
Meanwhile, Bell believed that the couple may have realized something was not right with the reception of their documentary and Prince Harry's book.
"I think they've suddenly realized there was a negative reaction to probably the Netflix documentary. I know lots of people watched it, but the overwhelming reaction was that it felt like a wind chest," Bell said.
"The book clearly was highlighting some of his troubles, and people have just rolled their eyes in frustration and disappointment and saying it's just boring in the end, and there's only so much you can do."
He felt that the Sussexes put themselves on the front line, and it's now causing them problems as they navigate their future.
International Business Times could not independently verify the claims.
Royal commentator and author Kinsey Schofield was not convinced Prince Harry and Markle would leave the limelight. She also speculated that they weren't done with the royals yet.
"The exploration of Harry's past is nowhere near done," Schofield told Fox News Digital. "'There is nothing left to say' is a factually inaccurate declaration. Prince Harry himself told The Telegraph that he held back revelations in 'Spare' to protect his father and brother. This portion of his interview was instantly interpreted as a potential threat that Harry could continue to spill the tea."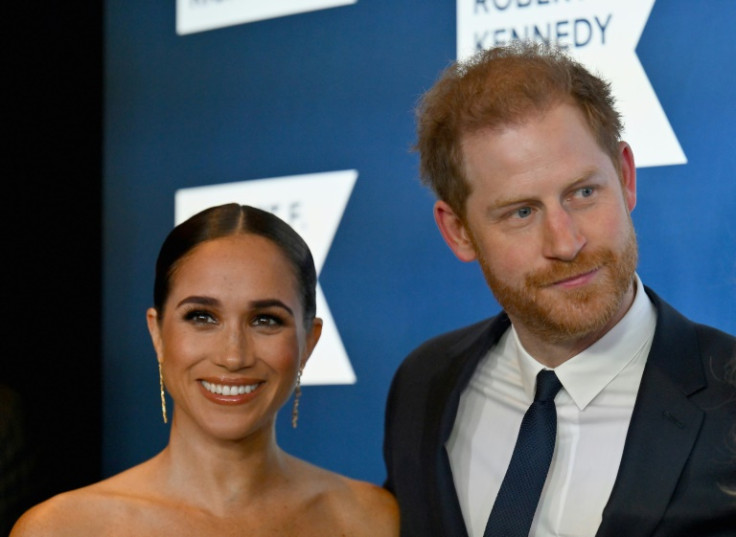 © Copyright IBTimes 2023. All rights reserved.