Prison Riot In Honduras; Inmates Take Over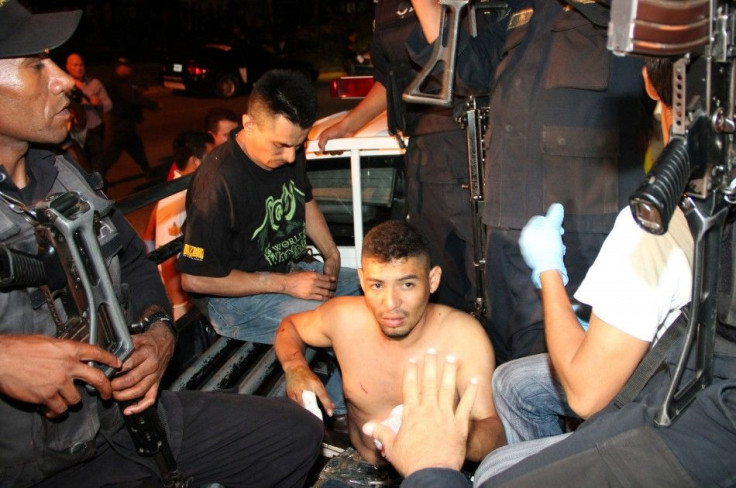 Following a deadly riot on Wednesday, inmates have taken control of a prison in San Pedro Sula, Honduras.
Guards have surrounded the prison, but to avoid a bloodbath, Prison Governor Orlando Leiva has ordered them to stay outside, the BBC reported on Friday.
According to Honduran officials, the riot began on Wednesday in a cell block not associated with any gangs, and could have started as a dispute over a woman. Prisoners were seen fighting with machetes, and shots were heard. At least one prisoner died during the riot and 11 were injured. Additionally, and a number of women are still being held hostage inside.
By Thursday night, San Pedro Sula's Roman Catholic bishop Romulo Emiliani had been allowed to enter the prison to try to negotiate the release of the hostages.
The prison holds some female inmates, and wives, girlfriends and even prostitutes are allow to visit inmates, according to the Associated Press.
Prison riots are not uncommon in Honduras, where a glut of crime is pushing prison populations well beyond capacity. The San Pedro Sula prison was built to hold 800 people, but was housing 2,200 -- and nationwide Honduras' 24 prisons are overcrowded by more than 4,000 people.
Thirteen prisoners died during a riot and fire at the same San Pedro Sula prison in March.
Everybody has known for some time that the authorities have no interest in the prisons. They are a time bomb that will continue to explode, Bishop Emiliani said at the time.
© Copyright IBTimes 2023. All rights reserved.