Pro-Russian Rebels Have An Air Force Made From Old Soviet Aircraft, Say Ukraine Officials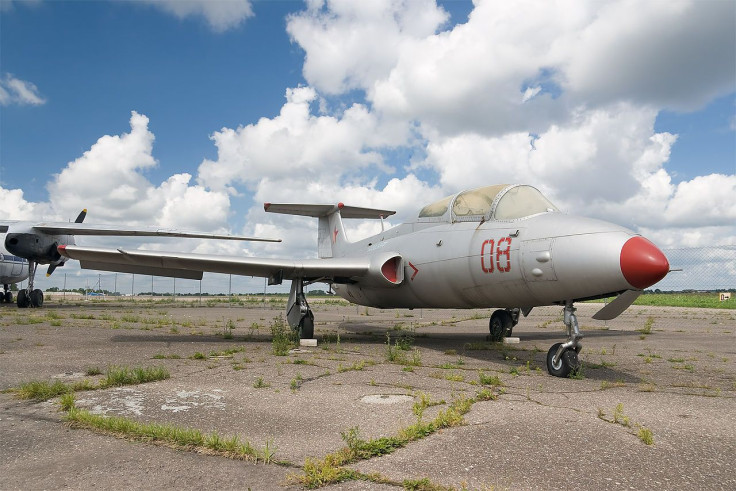 As pro-Russian rebels attack towns and cities across the Donetsk and Luhansk regions in an offensive this week, they may be counting on something the east Ukraine separatist forces never officially had in almost one year of conflict: an air force. The Ukrainian defense ministry reported earlier this week that it has shot down several aircraft that it claimed came from fighters with the self-proclaimed Donetsk People's Republic. Now, Ukrainian authorities say they are concerned with the emergence of what they called a rebel air force.
While the full extent of this so-called air force has yet to be fully gauged, early indications suggest that many of the aircraft are from old Soviet air force stock left behind in Ukraine after the breakup of the Soviet Union in 1991, according to expert analysis of the aircraft Ukraine identified.
"It's plausible that they got their hands on this sort of aircraft, all are fairly common in former Soviet Union states," said Steve Zaloga, senior defense analyst at Teal Group in Fairfax, Virginia, who also suggested that some of the more advance aircraft identified by Ukrainian officials could have been provided by Russia. Yet, "none of these aircraft are really war planes by definition," he added. The military usefulness of such planes is limited, he said.
Russian has consistently denied providing troops and equipment to the separatists since the East Ukraine conflict began in April 2014, although NATO and the Kiev government have said that heavy weapons and as many as 9,000 troops have come across the eastern border with Russia into Ukraine.
The battle for Donetsk international airport, which has been in rebel hands for around two weeks, had raised concerns that Russia would supply advanced aircraft to the rebels or even operate its own aircraft into the airport. However, it's unlikely that the airport is actually usable, including the runway, because of heavy damage in recent weeks from tank and artillery fire.
So far, Kiev has claimed that Ukrainian troops have destroyed one separatist L-39 military trainer aircraft, two An-2 agricultural aircraft, one Yak-52 trainer airplane and four Mi-24 attack helicopters -- the latter being the most dangerous aircraft in the list, and the only ones built expressly for an armed role.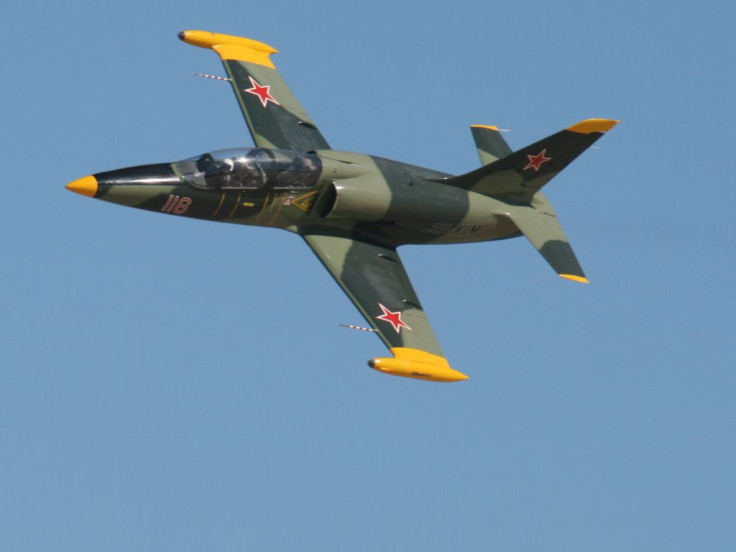 Borys Filatov, a Ukrainian member of parliament, wrote on Facebook that the aircraft had been destroyed on the ground by Uragan multiple rocket launchers in the village of Verbovaya Balka near Donetsk. He also mentioned that the biggest air force threat came from Donetsk rebels rather than Luhansk rebels, whose airplanes he claimed were destroyed by Ukrainian troops last year.
Zaloga, who has written a wide variety of books on the history of Soviet weaponry, says that most of the aircraft obtained would have come from old bases of the Soviet DOSAAF, an entity known as "Volunteer Society for Cooperation with the Army, Aviation, and Fleet." The bases held, among other aircraft, L-29s and L-39 jet trainers, with only the former being able to carry weapons. Zaloga says that DOSAAF was best described as a "paramilitary operation for training people in basic flight skills."
However, after the dissolution of the Soviet Union, Ukraine renamed its DOSAAF group the "Society of Assistance to Defense of Ukraine," which is heavily involved in the fight against pro-Russian rebels and is about to undergo basic training from NATO instructors, according to reports.
It's highly likely that some of the aircraft came into rebel hands from the former Soviet DOSAAF bases when pro-Russian rebels overran the local airfields, but Zaloga questions how useful and reliable the aircraft would actually be without the correct training and supply of spare parts.
"You're not going to give the L-29 or L-39 aircraft to someone with no piloting skills. You need some.But it generally doesn't require very advanced skills, so perhaps some rebels with prior training could fly them," he said.
Videos from Russian TV station show an operational Aero L-29 light attack jet, which Zaloga said is almost 50 years old, but is capable of carrying an array of weapons. Rebels in the video claim the aircraft was made operational using parts found in local hangars in Luhansk and Donetsk. However, the video doesn't show the aircraft taking off.
Along with the L-29 featured in the vide0, rebels are also reported to have L-39s, which do not carry weapons and would need to be specially adapted to do so.
"The Iraqis, for example, tried converting them into basically drone chemical carriers or crude missile carriers years ago," said Zaloga. "That takes a fair amount of skill and you end up with some very improvised devices. I suspect what is much more likely is that they conduct nuisance raids with it" -- a tactic used to divert attention from a real target.
In addition to the L-29 and L-39s, Ukrainian officials also claim that the rebels have Antonov An-2, which is a legendarily rugged piston-powered biplane capable of carrying equipment and troops. Zaloga suggested they could have been obtained from local parachutist clubs around Donetsk and Luhansk. Crucially, the venerable An-2 is capable of taking off from fields, giving it a tactical advantage in the theatre of war. "What they could do with the AN-2, if they wanted to, is make barrel bombs," said Zaloga "It's got big doors at the back and bombs could be rolled out."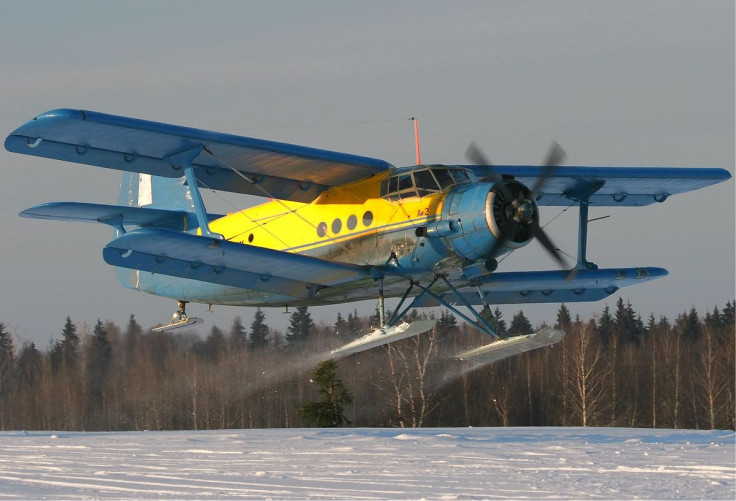 It has also been reported that the rebels are in command of YAK-52s, a two-seater training aircraft that would have also been obtained from old DOSAAF bases, but could only realistically be used for scouting and also requires some kind of runway to operate.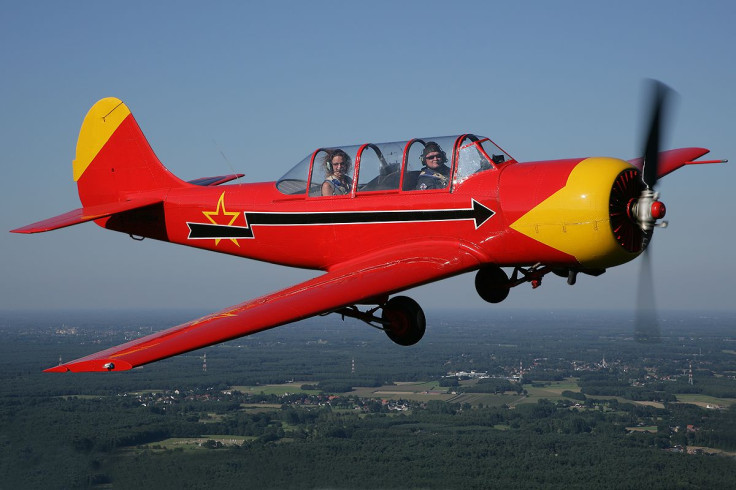 The last aircraft identified by Kiev was the Mi-24, which is a high-end, heavily armed and militarily very useful attack helicopter that could have been obtained from Ukraine military bases overrun by rebel forces.
However, recent reports from the Ukraine-Russia border have claimed that Russian military Mi-24s have been operating there, so it's entirely possible that the helicopter was supplied to the rebels by Russia. "The Russians have been bringing in all kinds of stuff," said Zaloga. "They could have brought in the helicopter and they could have brought in trained pilots and camoflaged them as rebels."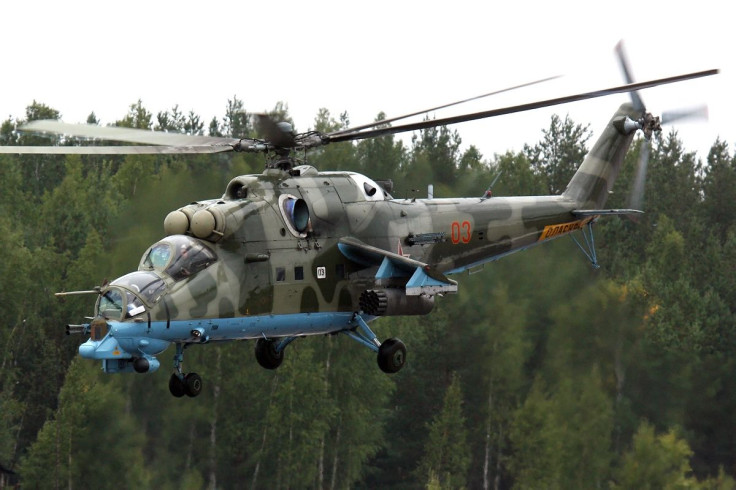 © Copyright IBTimes 2023. All rights reserved.
FOLLOW MORE IBT NEWS ON THE BELOW CHANNELS