Davis Smith
Founder & Chief Executive Officer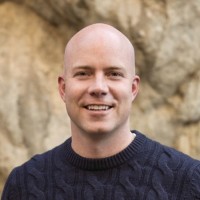 Davis Smith currently serves as the founder and CEO of Cotopaxi, an outdoor gear and active lifestyle brand with a social mission at its very core. Founded on helping people better explore the outdoors, it is focused on creating innovative products with sustainability.
The story starts with its founder, who grew up in Latin America and spent his childhood camping in Cotopaxi National Park. It was there that Smith learned to respect the local people of Andres and gain a deep understanding of the poverty they were experiencing.
This led to Cotopaxi, which started as a scrappy outdoor gear brand, becoming the first company to incorporate as a benefit corporation and raise venture capital. Through this, the company is able to support various causes, such as directly helping those living in the world's poorest regions.
Under Smith's leadership, the Cotopaxi foundation has been able to donate over $300,000 to partners to help alleviate poverty, aid up to 700 indigenous youth complete primary education in Latin America and provide more than 200 emergency kits to refugee families at the U.S.-Mexico border, among other causes. One percent of the company's annual earnings also gets donated to make 42 grants in six different countries possible.
Prior to Cotopaxi, Smith was the founder and co-CEO of Baby.com.br and Dinda.com,br, which raised over $40M in venture capital and was named Brazil's startup of the year. He also founded, and later sold, Pooltables.com.
Smith holds an M.B.A. from the Wharton School and a B.A. in International Studies from Brigham Young University. He also received his M.A. in International Studies from the University of Pennsylvania.
Davis Smith, Cotopaxi - Why We Recognized Him:
Davis Smith of Cotopaxi has created a company founded not only on helping people put one foot in front of the other to explore the outdoors, but he goes the extra mile to design, create, and source his products in a way that does a whole lot of good for word in general, with an agenda for taking care of people every step of the way. In fact, their actual mission and motto is "Do good."
Davis Smith's story is almost as organic and compelling as his company. He grew up in Latin America and spent lots of time exploring and camping in Cotopaxi National Park. There he developed a deep respect for the strong, hard-working local people of the Andes, and an equally meaningful concern for extreme poverty they endured.
After moving to the United States and getting his business degrees in business and international studies, he started several successful businesses but wanted to make more of a difference in the world. So he combined his love of travel with a poverty-fighting business model. The result was Cotopaxi – where each customer's purchase in one way or another supports those living in the world's poorest regions.
"As lovers of the outdoors, we obviously care deeply about the environment, but our passion really lies in helping people,' explains Smith. "I saw poverty that most in the developed world don't even understand exists and felt I had a responsibility to find a way to help. I was no smarter, better, or more deserving than them. I was lucky. Our mission is to not only do good as a brand, but to inspire others to join us along the way. We try to inject our mission of helping people into every aspect of our business.
One perfect example of this is in their factory in Bataan, the Philippines that focuses on making their backpacks. This is where their famous Del Día packs are made in such a way to help reduce waste by collecting the unused material produced by other brands turning those scraps into backpacks. They increase local artisan autonomy by allowing them to pick the colors and by leaving creative details to those who sew the products. In the process they create colorful show-stopping packs. This seemingly small but extremely progressive example highlights what businesses can do when they are run with kindness and ultimately Social Capital.
Translating that same spirit of helping to the customer as well as the people of the Andes, one of the coolest things that Cotopaxi does is the Questival, a 24-hour adventure race that allows people to experience the outdoors and their city in a new way. It is an opportunity for people to gather 2-6 friends and go on an epic adventure all over their cities to help people get outdoors, do good and to create community. It only costs about $30 to 40 bucks!
The process is to make a team, download the app, plan your adventures, start the next day, go adventure for the 24 hours in the event, win, and then celebrate. They even give away a free Luzon backpack to everyone that participates and medals. This event goes so far above and beyond making gear or the supply chain of Cotopaxi, but it aligns perfectly with the overall people mission of their company.
"A lot of brands make great gear, but this gives people an opportunity to build relationships and trust," says Smith. "When you connect with customers on a deep level like that, they end up becoming brand evangelists."
And talk about relationships, the Cotopaxi foundation in 2019 donated over $300,000 to partners to alleviate poverty, gave over $5,000 in malaria-preventing bed nets out in Latin America and Ecuador, helped 500-700 indigenous youths complete primary education in Latin America, gave over 80 refugee families a digital literacy education, donated more than 200 emergency kits to refugee families at the U.S./Mexico border, and the Cotopaxi employees donated over 1,300 of their work hours volunteering. Additionally, their foundation donates 1% of the company's annual earnings to making 42 grants available in six different countries.
Cotopaxi goes out of their way to create the best customer experiences, working relationships with their suppliers, and simply being there for the world and local community. This may seem like way too much for a company to take on but when kindness is woven into the fabric of a company, everything is possible.
| Current Position | Tenure at Current Position | Previous Position |
| --- | --- | --- |
| Cotopaxi | November 2016 - Present | United Nations Foundation |
| Education | Industry | Sub Industry |
| University of Pennsylvania - The Wharton School | | |
Articles by Davis Smith