Can Corporations End World Poverty?
Davis Smith and Cotopaxi are showing us how.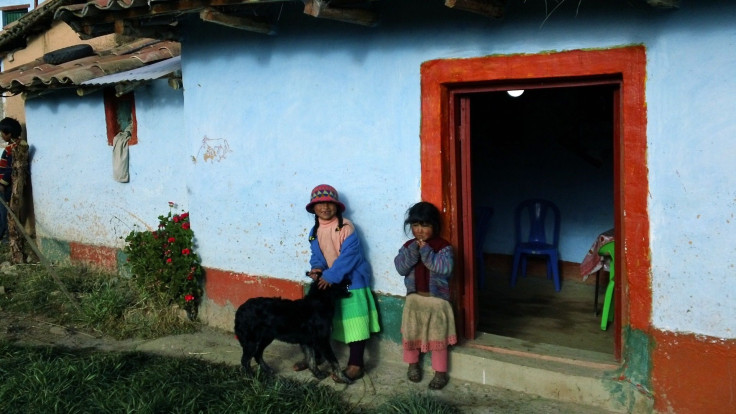 Using business to make the world a better place is no side benefit or add-on for Davis Smith. He created and designed Cotopaxi deliberately to further that goal. We've been pleased to honor him for many singular characteristics of Social Capital, and it is our pleasure now to call him out for the programs and practices he's led Cotopaxi to pursue, especially in order to alleviate poverty.
The company's 2022 Impact Report spells out his position: "Cotopaxi's leading material topic remains extreme poverty. Subsequent material topics are all reviewed from the lens of the ways in which various aspects of our business affect our efforts to fight extreme poverty."
Introducing Cotopaxi's latest Impact Report, Davis and his senior director of sustainability and impact, Annie Agle, share the company's jaw dropping – and, significantly, replicable – journey to bettering our world by lifting up the lowest among us.
Capitalism should – and can – work for everyone
2021 was a year of evolution and growth at Cotopaxi. For Cotopaxi's impact leadership, it was a year characterized by urgency and concern but also by determination. On the heels of COP24, the recent leading global conference on climate change, Cotopaxi's leadership continued to act upon our opportunity and responsibility to demonstrate that conscious capitalism can work. Prioritizing people and the planet alongside profit must become the standard way businesses operate. The many global events at play during this year illustrated how critical values-first companies and new economic models will be to solving the problems now facing humanity.
COVID cast millions into extreme poverty, challenging corporations to act
COVID-19 surfaced the many weak points in sustainable development such as fragile and failing supply chains, growing inequality, increasing political instability, and escalating climate change damages. Despite the challenges posed by the pandemic, our team continued to drive change and reduce our negative impacts. Our giving, carbon accounting, and governance were core to allowing Cotopaxi to grow in a manner that resulted in both financial and sustainable wins. But, alongside this internal success, COVID-19 pushed more than 10 million people into extreme poverty. The reversal of positive trends in human development due to the pandemic and climate change have been at the forefront of our business and collective hearts this past year. It also highlighted opportunities for improvement.
Tapping into the power of people collaborating
The links between COVID-19, climate change, marginalization, and extreme poverty led to a particularly heightened sense of responsibility around environmental performance and procurement. In an effort to reduce our footprint and contributions to drivers of extreme poverty, Cotopaxi achieved full carbon neutrality, completed its bid to recertify as a B Corporation*, and sought novel solutions to address the risks we pose to others across our supply chain. More than ever before, 2021 demanded a higher degree of human collaboration. It meant connecting with and directly supporting sewers making our products struggling to afford groceries. It entailed having hard and truthful conversations with our employees and customers around societal injustices. Competitors became peers. And our strongest sources of leadership came from humbling and historically overlooked sources of wisdom like our part time staff, suppliers, nonprofit beneficiaries, and marginalized individuals. These shared interdependencies and collaborations became a source of strength for our company. No one company, nation, sustainable development topic, or person can manifest the change needed to ensure a positive future. We all must put aside competition, pride, and perfection in favor of shared values, compromise, and humility.
Cotopaxi promotes an accountability movement
As we reflect on what it is that has made Cotopaxi successful in its impact, we believe that it is the courageous optimism of everyday people who choose to support accountable capitalism. Optimism has been shaken, but when it is grounded in both an acknowledgement of hard truths alongside and a dogged faith in humanity, hope can power not just a company, but a movement. Thank you for being part of this movement with us this past year.
And we at the Social Capital movement applaud Davis, Annie and all the employees, suppliers and customers of Cotopaxi who keep this movement going forward.
© Copyright IBTimes 2022. All rights reserved.
FOLLOW MORE IBT NEWS ON THE BELOW CHANNELS