Progressive Salon.com Refuses To Recognize Union One Month After Workers Vote To Organize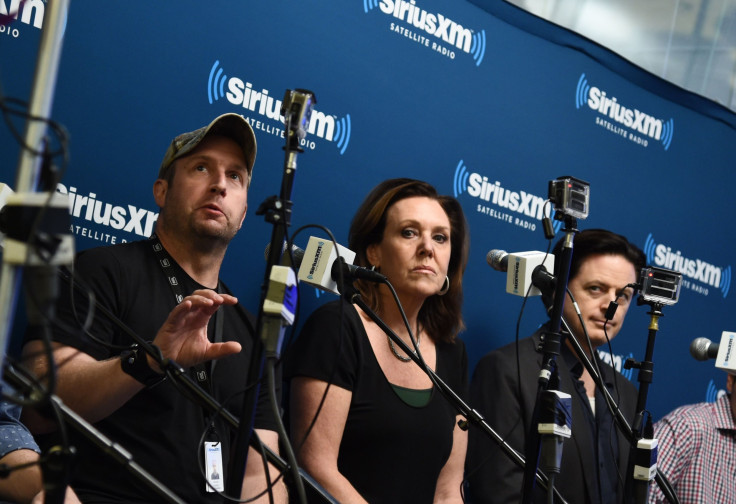 One month after its employees voted to unionize, the Salon Media Group, a digital media pioneer and a stalwart of the progressive press, has still refused to recognize the move. Sources close to the situation tell International Business Times that Salon's management on Thursday approached labor with a counter offer to their request to unionize that workers did not take seriously.
The one-month mark came in the same week that the Guardian US announced it had swiftly recognized the union at its own shop under the auspices of the News Media Guild. In June, Gawker Media successfully unionized with the Writers Guild of America, East, which the staffers at Salon cited as a catalyst for their own efforts to organize later that month.
But after Thursday's unappealing counteroffer from management, the stalemate goes on.
"Our employees are very important to us, and we are carefully considering their request." Salon CEO Cindy Jeffers told IBTimes in an email on Wednesday.
According to Salon's earnings statement, Jeffers last year made over $440k including a $225k salary, a $100k bonus and stock option awards of $115k. Entry-level editorial employees are offered a $30k salary.
Declining Ad Sales
Meanwhile, the business side of the operation took a stumble last year: Total revenue dipped 18 percent, from $6 million to $4.9 million, while losses increased by 80 percent, from $2.2 to $3.9 million. As of March 31, 2015, Salon had an accumulated deficit of $122.6 million.
The company says that the losses are primarily due to a decline in direct sales advertising and referral fees. It still relies on millions of dollars in cash infusions from John Warnock, chairman of Salon's board, and investment banker William Hambrecht, who is father of former CEO and current chief financial officer Elizabeth Hambrecht.
Oddly enough, traffic is way up: under editor-in-chief David Daley, Salon enjoyed 17 million uniques a month by April 2015, a 52 percent increase from a 11.2 million average in fiscal year 2014.
Surging Traffic
That boom came at a certain price. Longtime Salon fans, such as writer Michelle Dean this week, have lamented the surge of frothy catnip that brought on the rising traffic numbers.
Highlights of recent Salon headlines include: " My Boyfriend Lives In A Dumpster ," " Human-On-Dolphin Sex Is Not Really That Weird ," " What A Beheading Feels Like ," " 10 Strangest Facts About Penises ," " My Bunny Ruined My Sex Life ," " Having Herpes Has Made My Sex Life Better ," " 10 More Strange Facts About Penises ," and an essay by a woman who expected a marriage proposal from her boyfriend but instead got an offer for anal sex .
On Wednesday, Salon's editorial staff coordinated to tweet out their dissatisfaction with the slow-moving management. Joan Walsh, editor-at-large, former editor-in-chief and frequent MSNBC contributor, signaled her concern as well.
Employees tell IBTimes that they are looking to unionize to create a system for better communication between labor and management, much of which is currently ad hoc. They want things like employee reviews, greater clarity about editorial goals and scheduled updates about raises. Some complain of low salaries, while others say it is Salon's duty as a progressive site to live out its pro-labor editorial stance .
Salon, historically unprofitable, was founded in 1995 by journalist and author David Talbot. Throughout the 2000s its main source of revenue were pay-to-view subscriptions, which it finally abandoned in 2012 after a "tepid response from users," according to its earnings statement.
Last year, the management at progressive watchdog site Media Matters For America also fought a union drive by employees, declining to recognize a union through a card check of the majority of the staff. The organization instead forced a union election under the supervision of the National Labor Relations Board.
"Many Media Matters employees feel betrayed by the unexpected and unexplained path our leadership has taken in response to our efforts to unionize," the MMFA employees said in a statement. The union eventually materialized, but only after a long and grueling battle inside the self-described liberal organization.
With the employees at Salon gearing up to take their fight to the next level, Salon's brand is now wide-open to charges of hypocrisy, from inside and outside the company.
FOR FREE to continue reading
✔️ Unlock the full content of International Business Times UK for free
offer available for a limited time only
✔️ Easily manage your Newsletters subscriptions and save your favourite articles
✔️ No payment method required
Already have an account? Log in
© Copyright IBTimes 2023. All rights reserved.