Proof Wristband Tracks Blood Alcohol Content Level While You're Out Drinking With Friends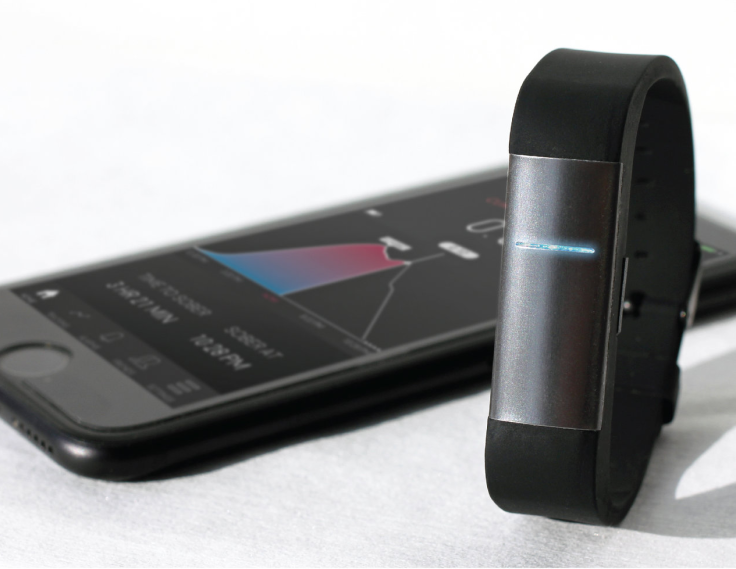 The need for that awkward breathalyzer machine no one uses inside your favorite bar could soon be even less. Milo Sensor, Inc, a Santa Barbara-based startup, has developed the next generation of wearable sensors that detect chemicals in your body based on perspiration from your skin.
The company recently introduced Proof, it's first wearable for happy hours, wine tastings and more. Proof can automatically track alcohol content for over 12 hours, so you'll know if you should order that next drink.
Evan Strenk CEO of Milo Senors told TechCrunch "The use case there is you put our sensor on, at 6 p.m., you set your alarms for yourself, and everything is paired with an app. [When I check my phone] you don't even know if I'm messaging someone or checking my BAC. And because it's continuous tracing, you can set alarms for yourself, like hitting .08 percent. I want to be alerted, maybe if I'm driving home, and you can connect with safety buddies, friends and family at undesirable levels."
Proof's goal is to constantly check a user's blood alcohol content level, instead of waiting for an alarm. By doing this, users will be able to know if they should slow down or take a break from drinking. Proof wristband transmits the information to the app, which then shows a chart of how high their blood alcohol level is.
The Proof wristband can only detect a user's blood alcohol level for now, but the device will be able to detect things like caffeine in the near future, Streak told TechCrunch.
You'll need to insert a disposable cartridge into the Proof wristband around 6 p.m. before you go out. For now, the disposable cartridges costs a few dollars.
Milo Sensors' Proof wristband will be available sometime this year. While we don't know the exact cost, Streak said it will cost anywhere between $100 and $150. Almost the same price as a new Fitbit wristband.
​
© Copyright IBTimes 2023. All rights reserved.