Protestors ignore threats, rally in Belarus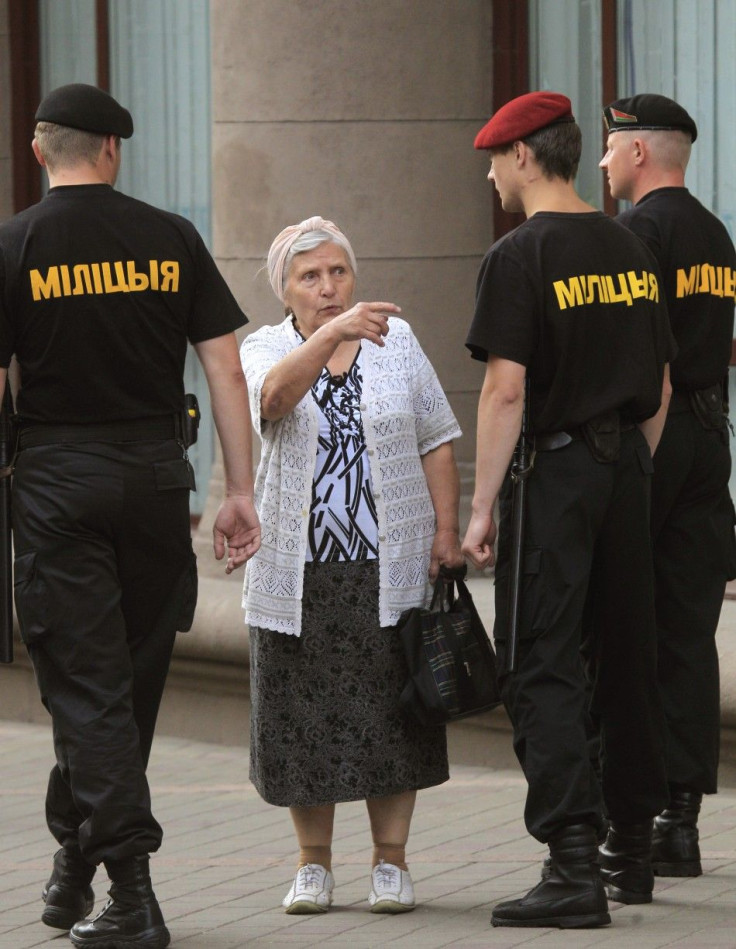 About 1000 Belarusians defied threats from their president, to protest the country's economic troubles in the streets of the capital, Minsk.
President Aleksandr Lukashenko, who has served for 16 years as Belarus' first and only president, warned citizens earlier this week that he would strike hard against demonstrators. State police blocked Oktyabrskaya (October) Square from protestors, who stood fast on the surrounding streets.
According to reports, police detained a few individuals, but so far there have been no arrests.
The demonstrators in Minsk did not bring signs and did not chant slogans. Instead, they largely remained silent. People rallied in the central square yesterday to show their discontent over the country's increasing economic woes.
The country is massively in debt, and many blame Lukashenko's overspending for the problem. Before the last election, for example, Lukashenko raised state salaries and issued cheap credit.
The economically embattled nation has experienced a 36 percent devaluation of its currency (the Belarusian Ruble) and 13.1 percent inflation. The currency now exchanges at 5000 to 1 US dollar. Belarus is pleading with the International Monetary Fund (IMF) and with Russia for billions of dollars in loans.
Last week, the Russian government cut electricity supplies to Belarus by half. Russia, which sells neighboring Belarus 10 percent of its energy, said they are considering stopping supply completely on June 19. Belarus owes Russia 33 million euros.
The protests mirrored similar events in Greece and Spain this week, where citizens rallied en masse against proposed austerity bills meant to relieve debt crises.
© Copyright IBTimes 2023. All rights reserved.