Pssst? You Wanna Buy The Empire State Building? Here Are 8 Facts About The World's Most Iconic Building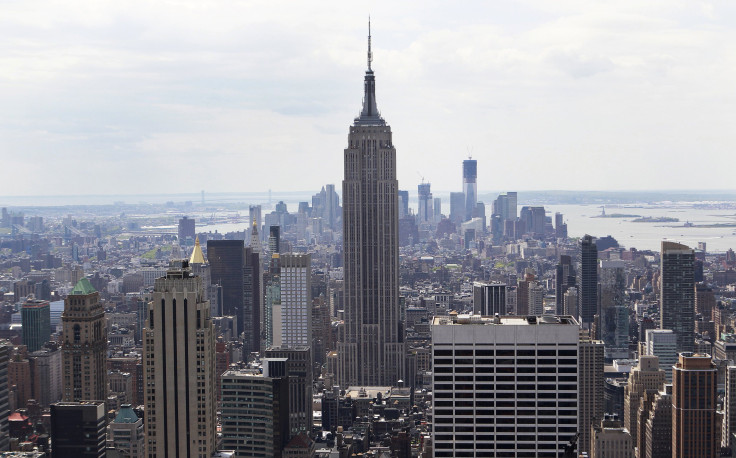 Arguably the world's most recognized and iconic office building, New York's Empire State Building, this week said it will sell shares to the public via it owner's initial public offering.
So now if someone asks if you want to buy the Empire State Building, he's likely to be a stockbroker on a cold call and not a sharp local huckster in midtown Manhattan.
Empire State Realty Trust Inc., the building's owner, said it will sell plans to launch an initial public offering of 71.5 million shares at $13 to $15 apiece, according to a regulatory filing on Thursday.
-----------------------------------------------------------------------------------
Here are eight interesting facts about the Empire State Building, from
its official site
.
In 1799 the City of New York sold a virgin tract where the building now stands to John Thompson for $2,600. He farmed it.
In 1930 excavation of the site where the Empire State Building would stand began on Jan. 22.
On May 1, 1931, President Hoover pressed a button in Washington, D.C., which turned on the Empire State Building's lights and officially opened the building.
In 1937 the first officially sanctioned climb to the top of the Empire State Building took place by 49-year-old A. W. Aldrich, a Vermont farmer, who reached the top in 36 minutes.
On Aug. 23, 1961, the Empire State Building was sold to an investment group headed by Lawrence A. Wien for $65,000,000. The price, which did not include the valuable Fifth Avenue land under the structure, was believed to be the highest ever paid for a single building at that time.
In 1966 the manually operated high-speed elevators on the first 80 floors of the building were replaced with automatic elevators.
In 1980 the Empire State Building received its own zip code: 10118.
In 2007 the Empire State Building was named "America's Favorite Architecture" in a poll conducted by the American Institute of Architects.
And, in 2009 the Empire State Building announced its sustainability program to reduce the carbon footprint and be more energy-efficient, making it the global model for retrofitting existing buildings.
© Copyright IBTimes 2023. All rights reserved.
FOLLOW MORE IBT NEWS ON THE BELOW CHANNELS