Publishers Agree To Reimburse E-Book Customers $69M In Price-Fixing Scheme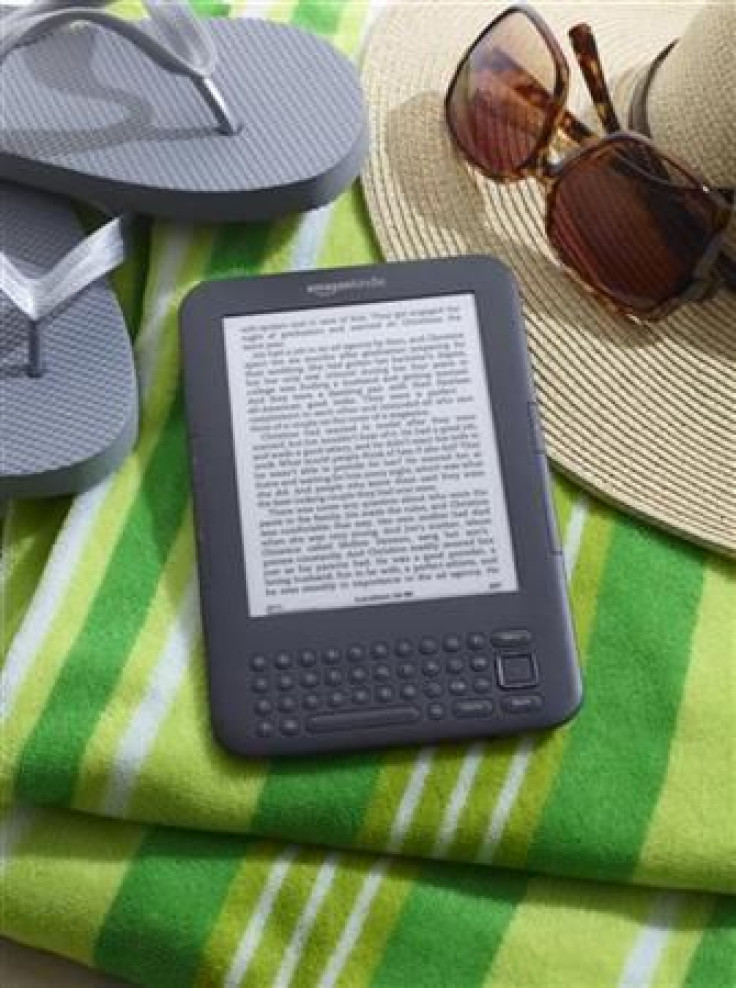 It was the kind of conspiracy theory one might find Dan Brown novel: five major book publishers banding together to keep e-book prices artificially high. And now it looks like the saga that began in April with a lawsuit from the U.S. Department of Justice is entering its next chapter.
On Wednesday, three of those publishers agreed to pay more than $69 million to settle the antitrust lawsuit in which they were accused of conspiring to fix e-book prices. The publishers -- Hachette Book Group, Simon & Schuster and HarperCollins Publishers -- will have to issue reimbursements ranging from 25 cents to $1.32 per book to customers who paid inflated e-book prices between April 1 and May 21, 2010. Payments are scheduled to begin 30 days after the final court approval of the settlement.
Speaking alongside the attorneys general of 54 states and the District of Columbia, Washington State Attorney General Rob McKenna, announced the settlement on Wednesday. "We believe publishers illegally fixed e-book prices and that as a result, consumers paid more -- millions more -- for these products," he said.
The settlement follows a two-year investigation conducted by the Connecticut and Texas attorneys general along with the U.S. Department of Justice's Antitrust Division. "This action sends a strong message that this sort of anticompetitive behavior will not be accepted," said Connecticut Attorney General George Jespen, who spearheaded the investigation.
The legal scuffle began in April, when the Department of Justice filed a lawsuit against Apple (Nasdaq: AAPL) and five major publishers, charging them with colluding together to raise e-book prices in an effort to stay competitive with Amazon (Nasdaq: AMZN). Publishers have long complained that Amazon, which dominates the e-book market, sets its prices too low.
Hachette, HarperCollins and Simon & Schuster reached settlements with the federal government this week. Macmillan and Penguin -- the other two publishers named in the suit -- continue to fight the case the case, as does Apple.
According to the proposed settlement agreement, the three publishers must terminate their existing agency contracts with retailers such as Amazon and Barnes & Noble (Nasdaq: BKS), a move that will allow retailers the freedom to reduce their e-book prices. The settlement also forbids the three publishers from entering into any additional agreement that could weaken the settlement's effectiveness.
Apple, Macmillan and Penguin, all of which contend that they did not collude to fix prices, are due back in court in June of next year. Whatever happens then, it's sure to be a page-turner -- in the digital sense, of course.
© Copyright IBTimes 2023. All rights reserved.
FOLLOW MORE IBT NEWS ON THE BELOW CHANNELS