'Puerto Rican Mike Tyson' Shockingly Wants To End 16 First-Round Knockout Streak
KEY POINTS
Edgar Berlanga has extended his first-round knockout streak to 16 last December
The "Puerto Rican Mike Tyson" wants to prove that he can also box
David Benavidez is open to fighting his fellow undefeated boxer
Super middleweight knockout artist Edgar Berlanga has grown tired of stopping his opponents in the first round.
Berlanga's incredible professional boxing record has made him one of today's most exciting prospects.
All of the undefeated prodigy's wins came by way of first-round knockout and he had just extended his collection to 16 last December after stopping Ulises Sierra.
However, Berlanga, who previously revealed that people regard him as "Puerto Rican Mike Tyson," vowed to prove that he's not just about raw power.
According to the 23-year-old, he wants to reach the succeeding rounds of his next fight by hopefully not knocking his opponent out cold once again in the opening round.
"Coming into the new year 2021, I'm looking forward to doing some rounds and getting some rounds in, and showing the world I can actually box," Berlanga said in recent talk with Brian Custer's "Last Stand" Podcast .
"I'm looking forward to doing four fights," he added. "We're looking at fighting possibly the first week of April, and then fighting right back in June. I'm looking to get another fight maybe in September, and I want to end the year in December with a bang."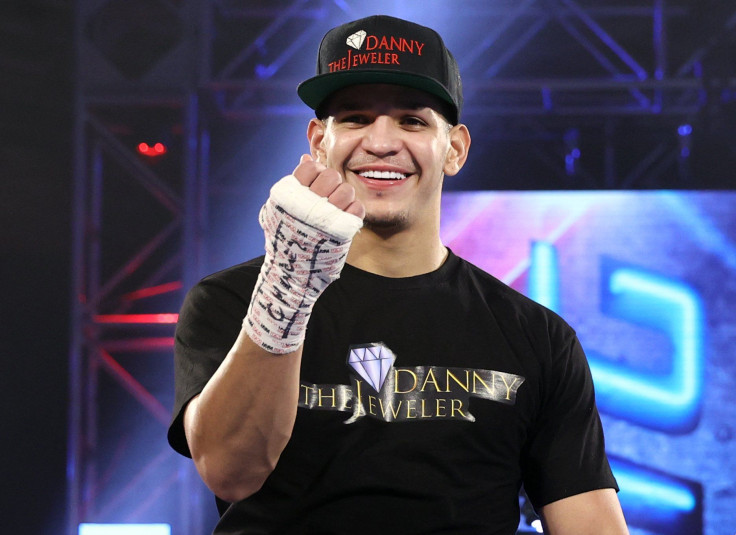 Despite his flawless record, Berlanga hasn't fought a legitimate world titleholder. However, he has his sights on WBC super middleweight champion David Benavidez, who also has an undefeated record of 23-0-0.
"He's hating, he sees the buzz that I'm getting," the Brooklyn native said of Benavidez. "At the end of the day, he knows eventually that fight with me and him should happen, God willing it will happen and it should be big for the fans. He should look into the Boxrec and understand the first 16 opponents he fought and the first 16 opponents I've fought. I've been fighting and stopping guys with winning records that have never been stopped before."
Benavidez, on the other hand, told Max Kellerman on ESPN's "Max on Boxing" that he's down for it any given time.
"I think Edgar Berlanga is an amazing fighter," Benavidez admitted. "I think he's a very strong fighter. But I don't think he's proven yet. If he wants to get that fight going, though, we're the same age; I feel like I'm all for that fight, too. I think it would be a big fight for Mexico and Puerto Rico.
"I feel like I would beat Edgar Berlanga," he added. "Whenever he's ready to come take that fight, I'm right here, I'm ready to take that fight whenever. Tell me when he wants to make that fight, and we'll make it happen."
© Copyright IBTimes 2023. All rights reserved.