Puerto Rico Debt Crisis 2016: House Vote Nears For Bill To Restructure Island's $70 Billion Debt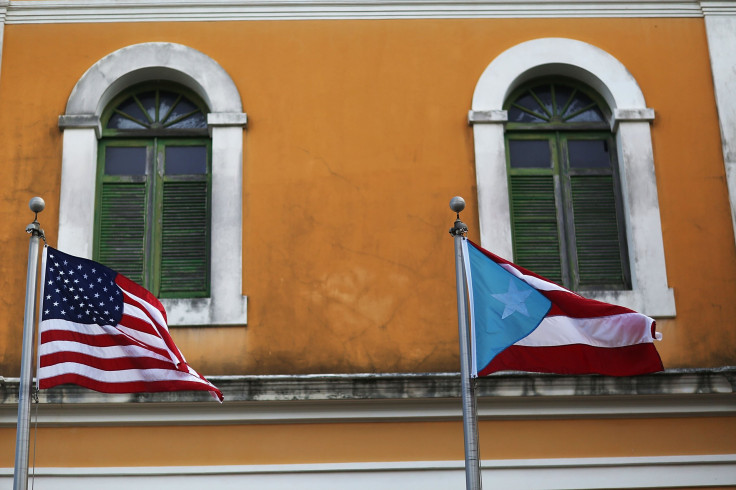 Legislation to tackle Puerto Rico's debt crisis is advancing in Congress this week as the threat of another major default looms over the island.
The U.S. House of Representatives is expected to vote Thursday or Friday on a bill that would establish a seven-member control board to restructure Puerto Rico's $70 billion debt and oversee the territory's finances. The measure, known as PROMESA ("promise" in Spanish), has drawn fierce opposition from Puerto Ricans wary of meddling by mainland politicians and bondholders seeking to reclaim their full investments.
But proponents in the House and Senate say the bill is the best shot at keeping the U.S. territory's long-simmering debt crisis from boiling over into a catastrophe. Puerto Rico, which defaulted on a $422 million payment to bondholders in May, next faces a July 1 deadline for $2 billion in principal and interest payments. The chances that Puerto Rico will scrape together enough funds to meet those obligations and future payments are slim to none, experts say.
"They're bankrupt. And what's gonna happen if we don't act is there's going to be another demand for a taxpayer bailout, which I'm unalterably opposed to," said Sen. John Cornyn, R-Texas, Bloomberg reported. "So this is the only alternative I know of."
A restructuring deal would most likely mean that bondholders will not collect every dime they are owed.
Hedge fund managers in particular have opposed any effort to restructure Puerto Rico's debt for general obligation bonds, which carry an explicit promise to service those debts first before fulfilling other obligations. About 93 percent of Puerto Rico's debt, or $65 billion, is bonded. Mutual funds hold a $30.25 billion slice of that pie, and hedge funds have another $13.5 billion, according to Citigroup.
"They relied on that language when they bought the bonds, and they still want that enforced," Greg Clark, head of municipal research at Debtwire in New York, told International Business Times.
But Puerto Rico's government has said it is too broke to both pay its full debt obligations and maintain basic services for its 3.5 million citizens, including reliable electricity, clean drinking water and access to medical services. Gov. Alejandro García Padilla has said that, due to the island's broader budget problems, the debt is simply "unpayable."
Puerto Rico's Public Debt | Graphiq
Given the dilemma, Clark said the bill in Congress was a rational solution, so long as the control board remains sensitive to bondholders' frustrations and Puerto Ricans' desire for autonomy. The PROMESA measure would also establish a joint congressional task force whose mission will be to figure out how Congress can help resolve Puerto Rico's broader economic crisis.
"It won't be uniformly positive for bondholders," Clark said, "but I think the results will be positive for Puerto Rico."
Many Puerto Ricans are less happy with the House bill. During Saturday's election in Puerto Rico, voters defeated politicians who backed the restructuring deal. Critics say they're worried the control board will adopt severe austerity measures and fiscal reforms with little say from the island's leaders or residents.
"This is a situation not just of a state imposing itself on a city, but of one nation imposing colonial control on another nation," Juan González, a Puerto Rico-born columnist for the New York Daily News, told Democracy Now! in May.
© Copyright IBTimes 2023. All rights reserved.