Puerto Rico Debt Crisis: Entrepreneurs Hope To Reinvent Island's Economy Despite Looming Defaults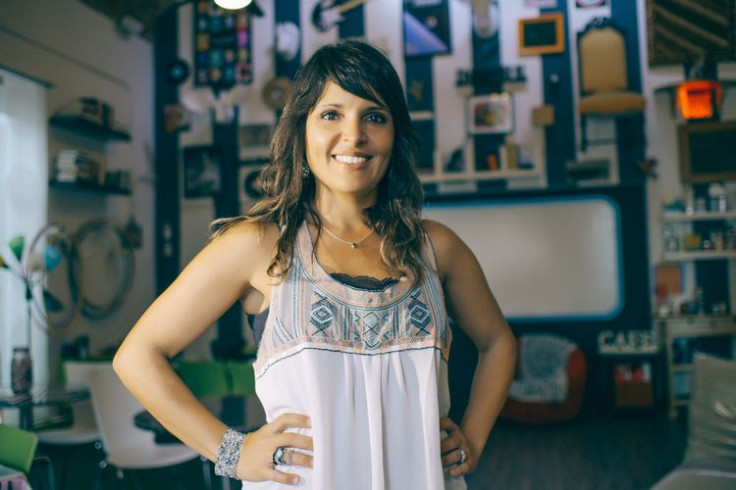 Angiemille Latorre is no stranger to crisis. When she launched her design consulting firm in Puerto Rico eight years ago, the global economy was plunging into the worst downturn in recent history. Now in Puerto Rico, another crisis is unfolding as the government struggles to pay its $72 billion in debt. Yet Latorre's firm is booming as she adds new corporate clients across the island and beyond.
"For us, bad timing is equal opportunity," she said by phone from the Caribbean island as she drove from one meeting to the next.
Since starting Seriously Creative in 2008 with her husband, Dana Montenegro, Latorre has watched the company grow from two clients in Puerto Rico to more than 160 throughout the Americas, including Adidas AG in Panama and Revlon Inc. in Miami. The couple's San Juan-based consulting firm helps other businesses develop problem-solving strategies and inspire creative thinking.
"We are living proof that when things get dark, things can blossom," said Latorre, 42.
Latorre is among a growing group of Puerto Rican entrepreneurs who are hustling to build new businesses and create new markets in spite of the U.S. territory's flailing economy. In interviews, the self-starters said they hope to bring new hope and prosperity to a place where stores and factories are shuttering, poverty is rising and hundreds of thousands of people have left to find jobs in the mainland United States.
Their resiliency is a rare bright spot amid Puerto Rico's debt crisis, which could deepen dramatically this year as payments come due.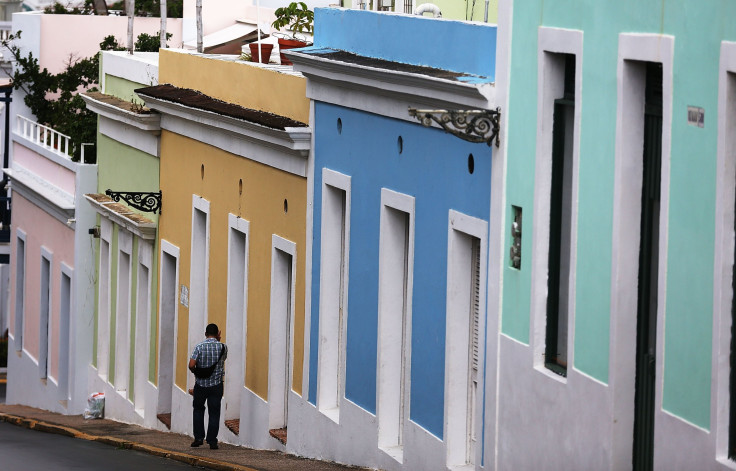 The commonwealth is expected to miss a $422 million payment to bondholders due Monday, with Gov. Alejandro García Padilla predicting default. Analysts say chances are low that Puerto Rico will pay $2 billion in additional debt by a July 1 deadline. The defaults will complicate the island's efforts to restructure its total debt, which amounts to $72 billion. They could also force the territorial government to curtail public services like health care and electricity, while slashing government jobs and pensions for retirees.
Puerto Rican officials say the island simply doesn't have the money to both keep the lights on and pay bondholders, which include U.S. retirement and hedge funds. Puerto Rico's tax base has diminished in the last decade as manufacturers have closed shop and residents have left. Only about 40 percent of Puerto Ricans have jobs, compared with about 63 percent of Americans on the mainland, according to U.S. census data. The island's gross domestic product per capita — about $19,200 in 2013 — is roughly one-third of the U.S. average.
For some Puerto Ricans, however, this national despair is pushing them to create and maintain new opportunities, said Edwin Meléndez, director of the Center for Puerto Rican Studies at Hunter College in New York.
"The reality is that, out of necessity, people develop economic survival strategies," he said. "Young professionals that want to stay in Puerto Rico are coming up with all kinds of ideas about how to survive in the context of the economic crisis."
Their efforts alone won't be enough to erase Puerto Rico's severe financial problems or reverse the decadelong recession, but entrepreneurs can still help bring momentum and growth to pockets of the economy, he added.
Puerto Rican GDP Per Capita Growth Rate | FindTheData
Latorre and her business-minded peers are hardly immune to the island's broader problems. Carlos Jiménez, a 45-year-old father of five children, said he closed his four car wash businesses one by one over the past decade as demand for his services plummeted.
Jiménez said he saw his customer base steadily shrink amid the large exodus of Puerto Ricans, who are U.S. citizens. More than 84,000 people left Puerto Rico for the mainland in 2014, a nearly 40 percent jump from the 60,000 that left in 2010, census data show. Among those who stay, many are no longer willing or able to pay for nonessentials such as a sparkling-clean car.
"Right now people are willing to pay for a tent car wash," Jiménez said. His own family has begun to cut back spending, he added. "Instead of going out for a steak dinner, you go to the pizza place. You substitute your night out for a lower ticket price," he said.
But even as Jiménez closed his Fast Lane car wash, his second business started to expand, he said. Young Entrepreneurship Education System Inc. (YEES), started in 2000, produces books and educational materials that aim to develop critical thinking and business know-how among students. YEES now has around 20 clients, including schools and public agencies, and the company plans to expand it to other Spanish-speaking countries.
Jiménez said he believes demand for YEES content is rising because Puerto Ricans see the need to develop new markets in the crumbling economy. "We need more businesses," he said. "I think every country has to teach entrepreneurship to their youth and to their university students."
Young upstarts in Puerto Rico will need to be nimble, Misael Rodríguez Quijano said. The 30-year-old has pivoted the focus of his event and video production company multiple times in the past seven years as demand in some segments has risen and fallen.
He launched Elite Series Group Inc. with savings and financial support from his family. The company had brief success in producing posters and memorabilia for local sports teams, but that market recently dried up as consumers curbed their spending, Rodríguez Quijano said. For several years his company found a lucrative niche in the wedding industry, shooting photographs and videos, and setting up photo booths. Now betrothed couples and their families aren't willing to pay his fees, and he said he can't afford to budge on prices. He hasn't booked a single wedding this year.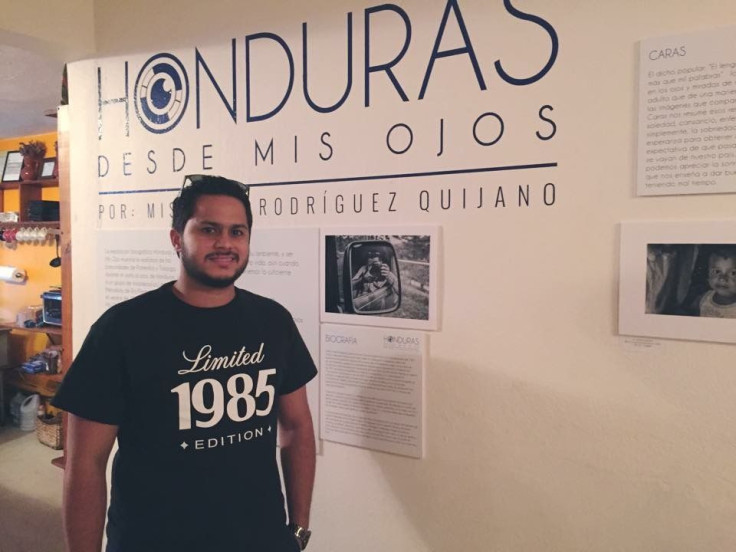 Instead, Elite Series is expanding into graphic design and digital marketing campaigns. Demand from corporate clients is rising even as the sports and wedding channels are declining. Fluctuating markets aren't his only challenge, however. Rodríguez Quijano said various clients owe him a total of $6,000 — money he needs to pay his employees and cover rent at his new office space.
"People take advantage of the crisis to say they can't pay me," he said. "That's not a good enough excuse. If I have a budget and people don't pay me, I can't guarantee I can pay the credit on a camera or something else."
Rodríguez Quijano said he's still planning to ride the ups and downs of Puerto Rico's economy, even though two of his brothers have already left for the mainland. One brother recently moved to Chicago and another to New York City after finding better job opportunities.
"I could live in the United States and live better economically," Rodríguez Quijano said. "But I believe Puerto Rico needs a sector of young businesspeople who are willing to sacrifice for the island."
Angiemille Latorre said she and her husband have also committed to staying put. They made the decision five years ago, just as they were on the brink of moving their growing consulting firm to the U.S.
"We had the keys to an office in Washington, but when we were ready to sign, we looked at ourselves and we went, 'We're so lucky to be where we are in Puerto Rico,'" Latorre recalled. "For us, it's not just about the work. So we decided to stay." The couple now sets aside 30 percent of their time to volunteer or donate resources to nonprofits like the Boys & Girls Club of America, she said.
Some Puerto Ricans are even moving back to the island after spending decades on the mainland, although their return isn't enough to counteract the outflow of Puerto Ricans. Nearly 19,800 Puerto Ricans migrated from the mainland to the island in 2014, according to census data.
Dr. Harold Saavedra and his wife, Fanny Santiago-Saavedra, moved to Puerto Rico last fall from Atlanta, where he worked for years as a breast cancer biologist. Dr. Saavedra is now a researcher at the private Ponce Health Sciences University on Puerto Rico's southern coast.
He said the transition was relatively smooth despite the debt crisis. The couple used a Puerto Rican bank to finance their new home. Shelves are still stocked at the grocery store, and the shopping mall near the medical school is always packed. While the doctor said he feels fairly insulated from the effects of the recession, he acknowledged that might change if Puerto Rico's government is forced to start paying back its debt and cut public services.
"I think the crisis is going to come when they stop paying the policemen and teachers, and when government employees that are retired start missing [pension] payments," Saavedra said. Still, he said he trusts the U.S. Congress will intervene to keep Puerto Rico from descending into chaos.
Pressure is building for U.S. policymakers to adopt measures to allow the territorial government to restructure its debt and delay some payments to bondholders. The House of Representatives failed to pass legislation Friday that would have helped Puerto Rico with its $422 million payment due Monday. Lawmakers are now focusing on the July 1 deadline for $2 billion in principal and interest payments.
A House bill would create a control board to manage the island's $72 billion debt and oversee debt restructuring. But efforts have stalled in recent weeks amid opposition from some conservatives and Democrats, and a large advertising push by pro-bondholder groups.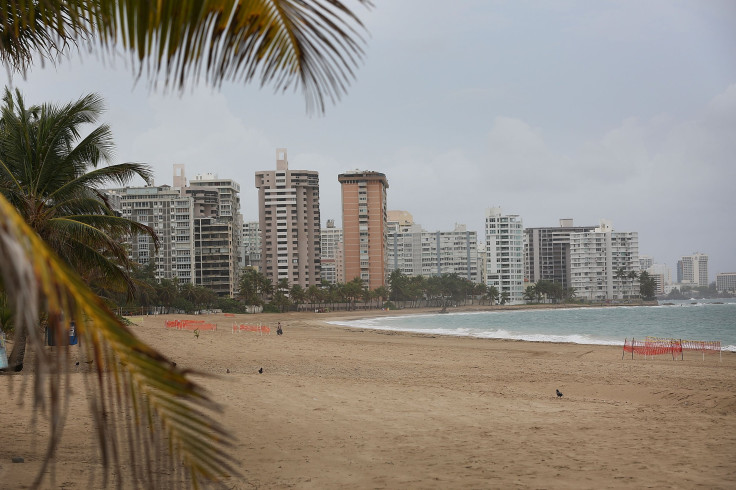 Jiménez, the business owner and father of five, said the specter of debt defaults and inaction by Congress have made him consider moving his family to the U.S. — something he and his wife never contemplated until last week.
Over a pasta dinner at their home in San Juan, his wife, Rosalee Córdoba, raised the question of what the family would do if Puerto Rico's government suddenly stopped paying for education, healthcare and security. "And we started talking. We said, 'Well, we better be prepared,'" Jiménez recalled. "If something happens, we should have everything set up so we can move."
Two of his brothers moved to the mainland after their businesses on the island went bankrupt. That night after dinner, Jiménez said he started scouring the internet, searching for small businesses he could potentially buy in coastal U.S. cities should the family decide to move.
Still, Jiménez said he hasn't given up on Puerto Rico or his dream of stoking an entrepreneurial spirit among the island's youth. This weekend, his younger children spent time at the mall selling products they developed as part of an educational project. Their pseudo-business, Happy Flower Cup, sells coffee mugs stuffed with flower arrangements for special occasions like upcoming Mother's Day.
Rodriguez Quijano, the video producer, said he feels a personal responsibility to help reverse the fortunes of troubled Puerto Rico.
"We have to work for our island, develop it and take it to another level," he said. "This is the moment for Puerto Rico to reinvent itself."
FOR FREE to continue reading
✔️ Unlock the full content of International Business Times UK for free
offer available for a limited time only
✔️ Easily manage your Newsletters subscriptions and save your favourite articles
✔️ No payment method required
Already have an account?
Log in
© Copyright IBTimes 2023. All rights reserved.