Putin Could Be Killed By Closest Allies With 'Hammer To The Head': Ex-CIA Chief
KEY POINTS
Putin could be assassinated should the Russian economy worsen or military losses in Ukraine continue to rise
Russia is expected to enter a decade-long recession due to economic sanctions
Russia has lost more than 34,000 soldiers since the war in Ukraine began in February
Russian President Vladimir Putin could be killed by his closest allies should they become dissatisfied with the situation of the war in Ukraine, a former CIA chief suggested.
Daniel Hoffman, a former CIA Moscow chief of station, said Putin has done a great job so far at "getting rid" of people who were critical of him. However, Hoffman said the loyalty of Putin's top advisers is not guaranteed, adding that they will likely have him assassinated if the Russian economy worsens, unrest in the country becomes unmanageable or if the Kremlin continues to lose soldiers in the battlefield.
"Nobody's gonna ask, 'Hey Vladimir, would you like to leave?' No. It's a fucking hammer to the head and he's dead. Or it's time to go to the sanatorium," Hoffman told The Daily Beast. "They schwack him for it. That's what they'll do."
When asked who could possibly plan to have Putin murdered, Hoffman named three people in the Russian leader's inner circle, including chief of Security Council Nikolai Patrushev, FSB director Alexander Bortnikov and Defense MInister Sergei Shoigu.
In May, Ukraine's top military intelligence official Kyrylo Budanov said Putin had just survived an assassination attempt in March. While Budanov did not name Putin's attacker, he alleged that they were representatives of the Caucasus.
The Caucasus is a region between the Black and Caspian seas, which comprises Armenia, Azerbaijan, Chechnya, Georgia, North Ossetia-Alania and parts of Russia's southern region.
The International Business Times could not independently verify the claim.
In early June, it was predicted that inflation in Russia could reach approximately 14% in 2022. Sberbank, Russia's largest lender, also indicated that the country is heading towards a decade-long recession due to the economic sanctions imposed by Europe and the West following the invasion of Ukraine.
Russia's move toward Ukraine has also led to cascading unemployment as many factories belonging to Western businesses have been closed.
Apart from the grim predictions on the Russian economy, it is believed that the Kremlin is also losing soldiers in Ukraine at a rapid pace. Just four months into the war, Russia has already lost 34,850 soldiers, according to an estimate from the Ministry of Defense of Ukraine.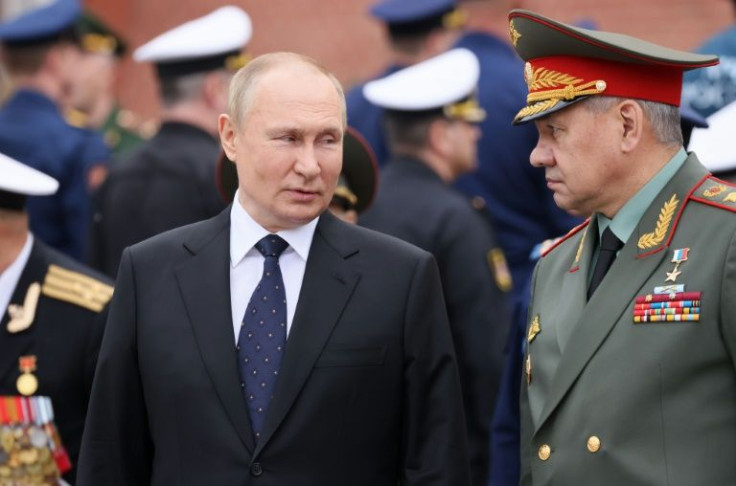 © Copyright IBTimes 2023. All rights reserved.