Putin Encourages Russian Soldiers To Loot In Ukraine, Issues Decree Allowing Looting
KEY POINTS
A Russian soldier said Putin issued a decree stating that looting in Ukraine was allowed
The soldier said his superior had already stolen TVs and washing machines from Ukrainians
Russian soldiers were previously accused of stealing over 58 metric tons of items in Ukraine
Russia's President Vladimir Putin has "issued a decree" allowing his soldiers to loot in Ukraine amid the war, according to a newly released recording.
The Security Service of Ukraine (SSU) on Monday released the recording of an intercepted phone call where a Russian soldier was heard telling his wife that they were allowed to loot from buildings and homes in Ukraine. The soldier added that his superior had already stolen TVs and washing machines from Ukrainian homes.
"[He] looted TVs, washing machines, grills… everything! It is not punishable by criminal law that we loot here. This is allowed. Putin allowed it. He issued a decree stating that looting was allowed," the soldier said.
The SSU also said the soldier came up with a "business plan" to loot military gear amid the war. In a previous report, it was revealed that Russian troops are required to buy their own gear — including helmets, boots and a tactical vest — prior to being deployed to the battlefield. In total, a Russian soldier would have to spend about 200,000 rubles or $3,365 on equipment.
Neither the Russian or Ukrainian governments confirmed the soldier's claim of Putin issuing a decree allowing looting.
Since the Kremlin's invasion of Ukraine began in February, Russian soldiers have been accused of looting the belongings of Ukrainian civilians as well as stealing various valuable artifacts from local museums.
Earlier this month, Melitopol Mayor Ivan Federov accused Russian forces of stealing and exporting grain from the city by train. The stolen grain is being sold in 14 countries suffering from drought and famine, most of which are in Africa.
In May, an investigation carried out by independent news site Mediazona found that Russian soldiers sent home at least 58 metric tons of stolen products. The packages were sent from 46 branches of delivery firm SDEK. Some of the items included in the package were sneakers, canned food, TVs and tents.
Apart from stealing items from Ukrainian homes, an unidentified Russian officer also allegedly shipped home an Orlan-10 military drone that likely belonged to his own army in April.
In late April, a squad of Russian soldiers was accused of stealing special gold artifacts more than 2,300 years old from the Melitopol Museum of Local History.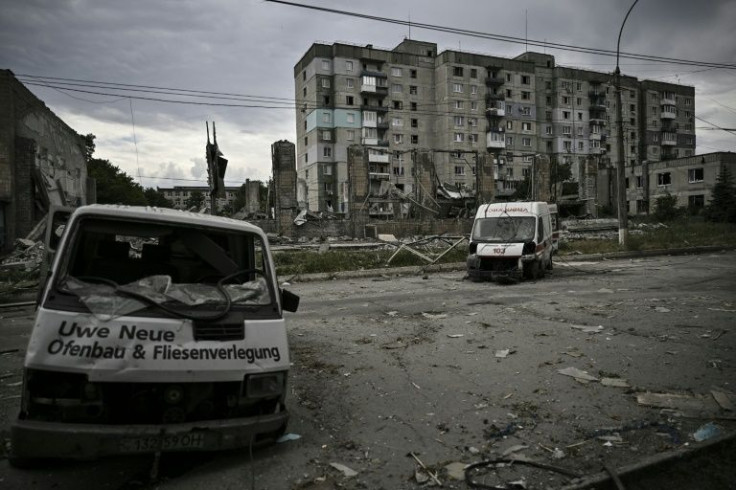 © Copyright IBTimes 2023. All rights reserved.