Russian Soldiers Are Stealing Ukraine Grain By Train, Want To 'Steal Everything': Mayor
KEY POINTS
The Mayor of Melitopol said Russian forces began stealing Ukrainian grain Monday
Russian soldiers have opened a bridge to Crimea to deliver stolen cargo
The U.S. said Russia is selling stolen grain in several countries in Africa
Russian soldiers deployed to the war in Ukraine are being accused of stealing and exporting grain from the city of Melitopol by train as they rush to leave the area soon.
Speaking on the 24/7 Ukrainian news broadcast, Melitopol Mayor Ivan Fedorov said Russian forces occupying the city began stealing grain Monday and added that it may be a sign that the soldiers will soon leave the area.
"Two days ago, they started exporting our grain by rail – with the intent of doing it faster. And it is clearly clear that they do not plan to stay in the city for long, because they want to steal everything as quickly as possible and leave," Fedorov said, according to Radio Svobada.
Russian soldiers have been accused of stealing Ukrainian grain several times since the beginning of the war. On Wednesday, Russian media reported that the first freight train carrying stolen grain has left Russian-occupied Zaporizhzhia Oblast.
On Tuesday, Russian Defense Minister Sergei Shoigu said Russian troops opened a bridge to Crimea that they will use to deliver stolen cargo to Russia and other occupied territories.
In April, nearly two months after the start of the invasion, Ukraine's Deputy Agriculture Minister Taras Vysotskiy expressed concern after Russian forces stole 1.5 metric tons of grain stored in occupied areas. Vysotskiy said the act increased the threat to global food security.
Kremlin spokesman Dmitry Peskov dismissed reports of Russian forces stealing grain as fake. However, U.S. Secretary of State Antony Blinken on Monday said they received credible reports and evidence that Russia is "pilfering" Ukrainian grain to sell for its own profit. Blinken also accused Russia of hoarding Ukraine's food exports amid the war.
Blinken's remarks come after The New York Times reported that the U.S. issued alerts to 14 countries, most of which are in Africa, warning them that the Kremlin was selling the stolen grain in places suffering from drought and famine. The act forced the local governments in Africa to choose between buying food imports that were products of possible war crimes or rejecting the opportunity to buy cheap products.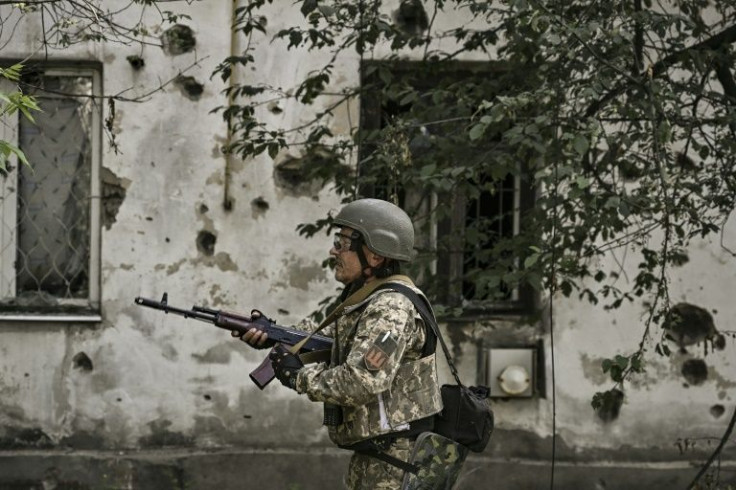 © Copyright IBTimes 2023. All rights reserved.