Is Putin Helping Trump? Russia Declares War On Fake News, Slams 'Dishonest' Western Press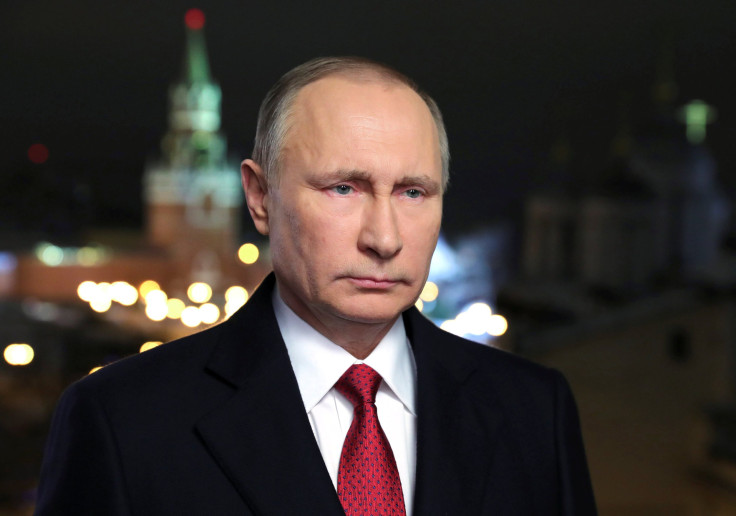 The Russian Foreign Ministry revealed its plans to aggressively battle fake news and the spread of false information from Western outlets Tuesday, claiming Russia is involved in an ongoing "information war" with the U.S. and European nations. The Kremlin denounced the "dishonest" Western press, while announcing it would launch a fact-checking service targeting international news reports it deemed were not factually accurate.
Russia was reportedly responsible for an escalation of fake news since 2014, and has long used "kompromat" – controversial and typically false material offering salacious blackmail against domestic and international politicians – to bury any of the Kremlin's adversaries. But the ministry's spokesperson Maria Zakhararova failed to acknowledge the spread of fake news from Russian entities and other foreign outlets during the U.S. 2016 presidential election when speaking with reporters at a press briefing Tuesday morning.
Instead, the Russian official claimed there was an ongoing U.S.-led campaign against Kremlin-sponsored media sites like Sputnik and RT. The Kremlin's new fact-checking service was expected to expose alleged fake stories published by Western outlets, possibly seeking to undermine Russia's involvement in world affairs and beyond.
Russian President Vladimir Putin's government was reportedly attempting to meddle in Germany's upcoming national election. It was also recently accused of spreading propaganda internationally by the North Atlantic Treaty Organization.
"NATO has been dealing with a significant increase in Russian propaganda and disinformation since Russia's illegal annexation of Crimea in 2014," the alliance's spokeswoman Oana Lungescu said in a statement Saturday.
The news arrived as reports indicated President Donald Trump's campaign officials had repeated communications with Russian officials throughout the presidential election, in which Russian fake news typically targeted his opponent, former Democratic presidential candidate Hillary Clinton. Trump also claimed major Western press outlets like the New York Times and Washington Post were responsible for fake news on Twitter Tuesday morning.
"The fake news media is going crazy with their conspiracy theories and blind hatred," Trump wrote. "This Russian connection non-sense is merely an attempt to cover-up the many mistakes made in Hillary Clinton's losing campaign."
© Copyright IBTimes 2023. All rights reserved.
FOLLOW MORE IBT NEWS ON THE BELOW CHANNELS