Is Russia Preparing For War? Putin Orders Inspection Of Preparations For Combat Amid Heightened Tensions
Russian President and armed forces Supreme Commander Vladimir Putin ordered a "snap check" of the Russian air force to review the readiness for combat. Russian Defense Minister Sergey Shoigu told the Tass News Agency the inspection emphasized preparedness of air defense systems for a "time of war."
"In accordance with the decision by the armed forces supreme commander, a snap check of the aerospace forces began to evaluate readiness of the control agencies and troops to carry out combat training tasks," Shoigu said.
Armed forces units began measuring combat readiness Tuesday morning. Shoigu told Russian media orders for the snap check emphasized the importance of removing any ruined state-owned property and eliminating the possibility of damage to the environment. Military authorities were also told to make sure ammunition and weapons were in top condition and safety requirements were rigorously observed, Tass reported.
"Special attention should be paid to combat alert, deployment of air defense systems for a time of war and air groupings' readiness to repel the aggression," he said.
Russian media reported in early February Russia's armed forces intend to conduct more than 2,800 military drills. Shoigu spoke during the Defense Ministry's conference last week, saying authorities should observe how armed forces performed during Russia's military intervention in Syria.
"On the whole, over 2,800 tactical, special and command-staff drills are planned to be conducted this year. In September, we will hold the West-2017 Russian-Belarusian strategic exercises," Shoigu added.
Putin previously made comments in January about how he thinks the country's armed forces can advance, emphasizing the importance of "autonomous robotized systems." He cited the ability of such systems to "principally change the entire system of armaments of general-purpose forces."
"And, of course, it is necessary to create scientific and technical potential for a new armament program," he said.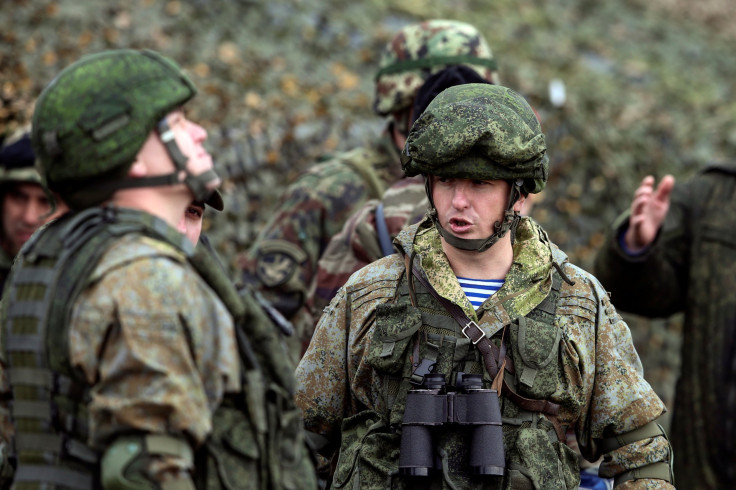 © Copyright IBTimes 2022. All rights reserved.
FOLLOW MORE IBT NEWS ON THE BELOW CHANNELS