Vladimir Putin Net Worth 2017: Russia's Leader May Be One Of The Richest Men In The World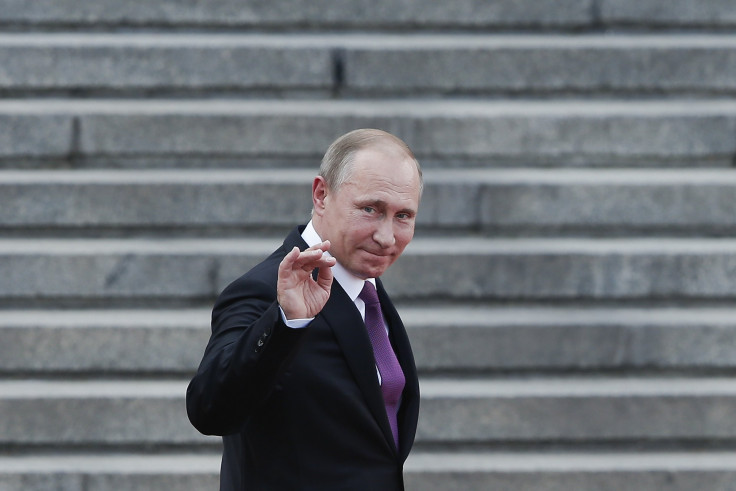 Russia's President Vladimir Putin, known for his expensive assets, has not always lived a wealthy or luxurious life. The politician was born in Leningrad (now St. Petersburg) to a middle-class family and lived in a communal apartment in the city with two other families. He went from gaining a university law degree in his early 20's to becoming the most powerful leader in Russia, appointed as president in 1999.
With fame came fortune: the Russian president's net worth has been widely speculated, with some citing him as the richest man in the world. The former KGB agent has an indecipherable amount of wealth given the likelihood of having private assets within real estate, company holdings and other possessions. As a result, scholars and advisors have estimated his net worth from between $40 billion to almost $200 billion, with the latter making him the world's wealthiest person.
Political analyst Stanslav Belkovsky's estimations in 2007 of Putin's fortune at $40 billion are one of the most quoted guesses. In 2012, Belkovsky further estimated that Putin was worth around $70 billion because of investments in various companies, although some have claimed his approximations as unsubstantiated.
Putin's possible net worth of nearly $70 billion may seem like a lot, but Bill Browder, author and a former fund manager in Russia, has said the Russian president is worth $200 billion. The author spoke on CNN's "Fareed Zakaria GPS" in 2015, claiming Putin's years of power and influence on spending allowed him to gain a fortune.
"I believe that it's $200 billion. After 14 years in power of Russia, and the amount of money that the country has made, and the amount of money that hasn't been spent on schools and roads and hospitals and so on, all that money is in property, bank--Swiss bank accounts--shares, hedge funds, managed for Putin and his cronies," Browder said.
If accurate, Browder's guesses would make Putin the richest man in the world considering Bill Gates, who currently owns that title, is worth a cool average of $75 billion as of 2016. The Russian president, however, has remained discreet about his net worth. When Putin responded to claims of his fortune in 2008, he said that "they have picked this in their noses and have smeared this across their pieces of paper."
© Copyright IBTimes 2023. All rights reserved.