Putin To Invade Poland Next; UK, US Are 'All Lined Up': Russian Media
KEY POINTS
A Russian parliament member said Putin could invade Poland if it intervenes in the war in Ukraine
A Russian TV show host said Russia should acknowledge that World War III has begun
Patrushev earlier this week claimed Poland plans to take over parts of Western Ukraine
Russian President Vladimir Putin could be planning to invade Poland and the West next after Ukraine, Russian state media claims.
Speaking on the state-backed TV show "60 Minutes," Russian parliament member Oleg Matveychev warned that Putin could issue the order to invade Poland should it intervene in the war in Ukraine.
"If Poland starts any intervention... its current borders will be worthless," he said, as translated by The Daily Beast.
The TV show's host, Olga Skabeeva, said Putin may also invade the United Kingdom and the United States for interfering with Russia's "special operation" in Ukraine. Earlier in the interview, she argued that Kremlin should acknowledge that the war in Ukraine is over and World War 3 has begun, adding that the West's support of Kyiv is forcing Russia to consider the demilitarization of the "entire NATO alliance."
"Perhaps it's time to acknowledge that maybe Russia's special operation in Ukraine has come to an end, in a sense that a real war had started: WWIII. We're forced to conduct the demilitarization not only of Ukraine, but of the entire NATO alliance," Skabeeva said.
"I wasn't talking just about Poland, but mainly about Great Britain and the United States... they're all lined up."
Their remarks come after Nikolai Patrushev, Secretary of the Russian Security Council and a key ally of Putin, on Tuesday claimed Poland is planning to take over parts of western Ukraine. He said the plans were confirmed after Polish President Andrzej Duda met with Ukrainian President Volodymyr Zelensky in May. During the meeting, both leaders emphasized cooperation and speeding up border procedures.
Patrushev added that he believes "a number of states are actively working on Ukraine's dismemberment." However, he did not specify any country.
Last week, BBC journalist Francis Scarr published a video showing Chechen leader and Putin ally Ramzan Kadyrov threatening to take over Poland in six seconds as soon as the Russian president issues the order.
The Chechen leader also demanded Poland issue an apology for an earlier incident where Polish demonstrators protesting against the invasion of Ukraine threw red paint at Russian ambassador to Poland Sergey Andreev.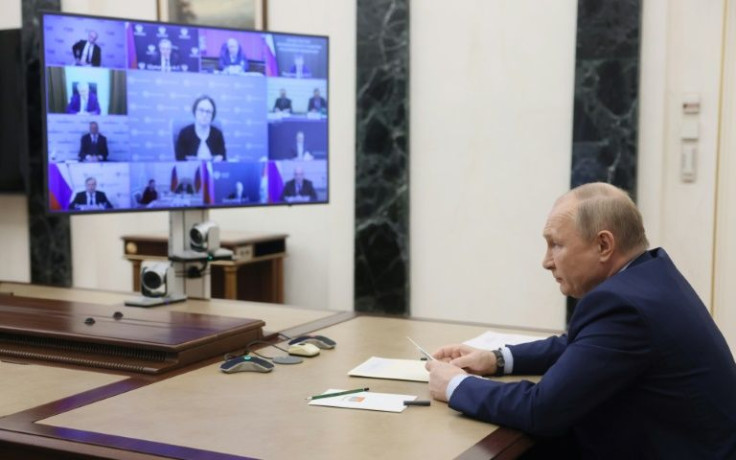 © Copyright IBTimes 2023. All rights reserved.