Putin 'Nervous' About Ukraine's Counteroffensive, Ex-Russian PM Says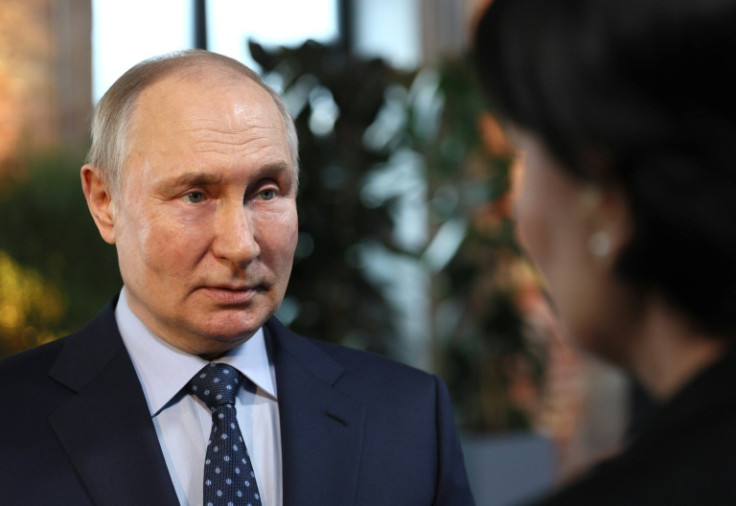 KEY POINTS
Kasyanov said Putin is attempting to make it more difficult for Ukraine to launch a counteroffensive
Several Ukrainian officials teased that the highly anticipated counteroffensive will begin soon
Russia has lost more than 207,400 soldiers in the war in Ukraine
Russian President Vladimir Putin and other Kremlin figures are now feeling "nervous" about Ukraine's highly anticipated spring counteroffensive, the former Russian prime minister revealed.
Russia on Monday morning launched an intense barrage of missile strikes on Kyiv, marking the 16th wave of missile attacks in May alone. It also marked its first daytime assault in many weeks and came after Russia launched a night attack six hours earlier.
Speaking in an interview with CNN, former Russian Prime Minister Mikhail Kasyanov said the missile attacks were likely done by the Kremlin in an attempt to prevent a Ukrainian counteroffensive operation that Putin finds concerning.
"I think Putin and his inner circle, they are demonstrating nervousness. They are expecting a Ukrainian counteroffensive operation and they are nervous about it. They are trying to somehow prevent [a counteroffensive and] to make it more difficult [for Ukraine]," Kasyanov said.
"Everyone in the West and the Russian Democrats [are] also expecting the success of Ukraine's upcoming counteroffensive operation."
In addition to Ukraine's anticipated spring counteroffensive, Kasyanov said there is a growing fear among Russian officials and citizens over the increasing number of drone attacks inside the country that the Kremlin has blamed on Kyiv.
On Tuesday morning, at least eight drones targeted civilian areas in Moscow, causing minor damage to three residential buildings and slightly injuring two civilians. Putin has accused Ukraine of carrying out the "terrorist" attack. Ukraine has yet to claim or deny responsibility for the attack.
"[Kyiv] also appears to be stepping up attacks in Russian-occupied territories. It is creating some kind of fear among [Russian authorities], on the Russian army, the population and the Kremlin," he said.
It is unclear when Ukraine will launch its counteroffensive. Oleksandr Syrskyi, commander of the Ukrainian ground forces, said they will begin counteroffensive operations "soon," according to translations from state-affiliated news agency Ukrinform.
Gen. Valerii Zalushnyi, Ukraine's chief military officer, also hinted that Ukraine may be nearing launching its long-anticipated counteroffensive.
"It's time to get back what's ours," he said in a Telegram post.
Talks about the anticipated Ukrainian counteroffensive come as Russia's military death toll rises to 207,440 as of Tuesday, estimates from the Ministry of Defense of Ukraine showed. The figure includes 410 soldiers killed over the past day.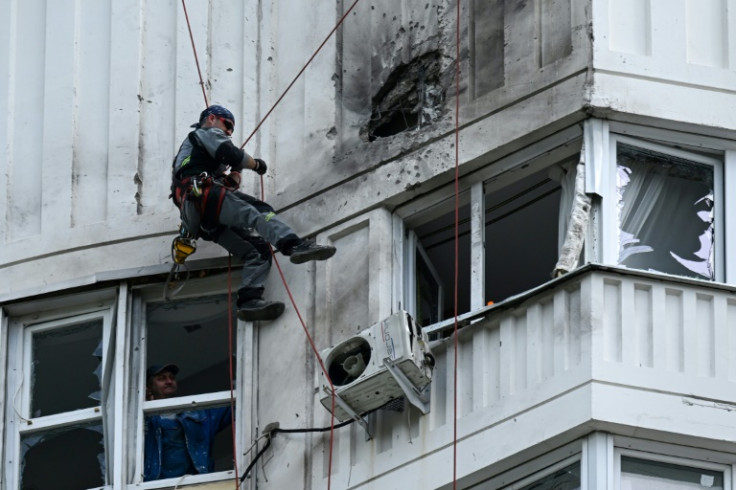 © Copyright IBTimes 2023. All rights reserved.