Putin Postpones Kazakhstan Visit, Cancels South Ossetia Meeting Amid Rumors Of Ill Health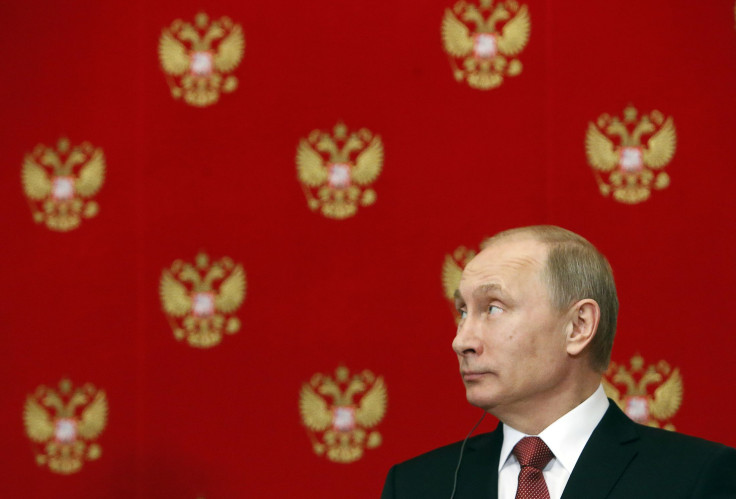 Update as of 7:48 a.m.: Kremlin spokesman Dmitry Peskov told Reuters that President Vladimir Putin is in good health, but could not say when his next public appearance would be. "He has meetings all the time," Peskov said. "He has meetings today, tomorrow. I don't know which ones we will make public."
Original story:
Russian President Vladimir Putin on Wednesday canceled a ceremony to sign a treaty integrating the South Ossetia region into Russia. The move comes amid rumors of Putin's ill health, the Interpreter Magazine reported.
The ceremony would have formally completed the annexation of the breakaway territory, which Russia took from Georgia in a 2008 war. A delegation had reportedly already arrived from Tskhinvali for the meeting.
Putin also postponed a visit to Kazakhstan on Wednesday, where he was slated to hold a summit on the Eurasian Customs Union next week. However, the Kremlin dismissed rumors of Putin's ill health, Reuters reported. The meeting would be delayed indefinitely, according to Kazakh spokesman Dauren Abayev. An anonymous Kazakh government official told Reuters that "it looks like he [Putin] has fallen ill."
However, Putin's spokesman Dmitry Peskov denied the allegations of illness, Reuters reported, citing Russia's Interfax news agency. "The president feels fine," he reportedly said.
Russian newspaper Nezavisimaya Gazeta, cited by the Interpreter Magazine, reported that the ceremony was canceled because the agreement was incomplete. The South Ossetia parliament reportedly put a vote of confidence against David Sanakoyev, head of the South Ossetian republic.
Russkiy Monitor, cited by the Interpreter Magazine, also republished an email it allegedly received claiming that Putin has had a stroke. "A letter arrived in the electronic email box of Russkiy Monitor signed by an anonymous official of the Central Clinical Hospital of the Department of Presidential Affairs in Moscow, in which he reported that among the patients of this elite Moscow hospital, where the top leadership of the Russian Federation are registered, there were rumors that Vladimir Putin was diagnosed several days ago with an ischemic stroke," it read.
Russkiy Monitor also published an anonymous online post from a user claiming that the Russian embassy in London was set to make a major announcement shortly.
Medical experts have speculated that Putin may have suffered a stroke previously, possibly in utero, based on analysis of footage of his movement and speech, The Atlantic reported.
© Copyright IBTimes 2023. All rights reserved.