Putin Shares Story Of Riding A Helicopter While Being Shot At: 'This Alters Your Consciousness'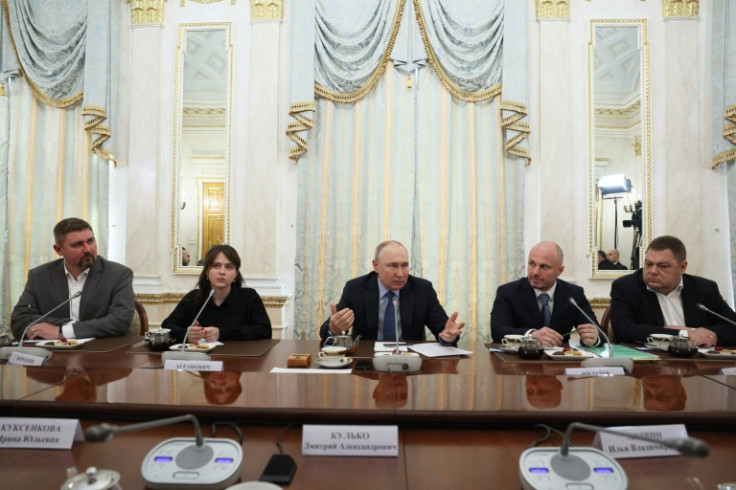 KEY POINTS
Putin did not share any more details about the alleged shooting incident
He also admitted that Russia is lacking drones and other war equipment in Ukraine
Russia has reportedly lost over 217,300 soldiers in the war in Ukraine
Russian President Vladimir Putin once flew in a helicopter while it was being shot at with tracer bullets, according to transcripts of his recent meeting with pro-Kremlin bloggers.
Speaking at a June 13 meeting with Russian propagandists and war correspondents, Putin also said the experience altered his "consciousness."
"All those gathered here are experienced people who have been under fire. This alters your consciousness. I know this from my own experience — I haven't been crawling under bullets like you, but I've flown in a helicopter when it was shot with tracer bullets," Putin said during the meeting, as translated by investigative news website Meduza. A transcript of the meeting was also published on the Kremlin website.
It is unclear when the alleged shooting incident happened. Putin did not share any further details about his experience during his talks with Russian propagandists.
In addition to his story, Putin admitted that the Russian military is lacking in drones and other equipment in its war in Ukraine.
"These are high-precision ammunition, communications equipment, aircraft, drones, and so on," Putin said. "We have them, unfortunately, we lack them quantitatively," he added, per translations from Fox News.
He also said he sees no sense in ordering another wave of mobilization, which many Russians have feared would happen amid massive losses among Moscow's troops in the war in Ukraine. However, Putin did not rule out the possibility of mobilizing more Russian citizens in the future.
His meeting with pro-Kremlin bloggers comes as Ukraine continues to advance in the south as part of its counteroffensive operation launched last week. In some areas, blue and yellow flags, burnt-out armored vehicles and the bodies of dead Russian soldiers line the road leading into newly-liberated villages, such as Neskuchne and Storozheve, according to Reuters.
In the Zaporizhzhia region, Ukrainian forces have also gained "partial success," advancing between 200 meters to 1.4 kilometers and taking about 3 square kilometers of territory, CNN reported, citing Ukrainian military spokesperson Andriy Kovalov.
As of Wednesday, Russia lost a total of 217,330 soldiers in the war in Ukraine. This includes 680 troops killed over the past day, estimates from the Ministry of Defense of Ukraine showed.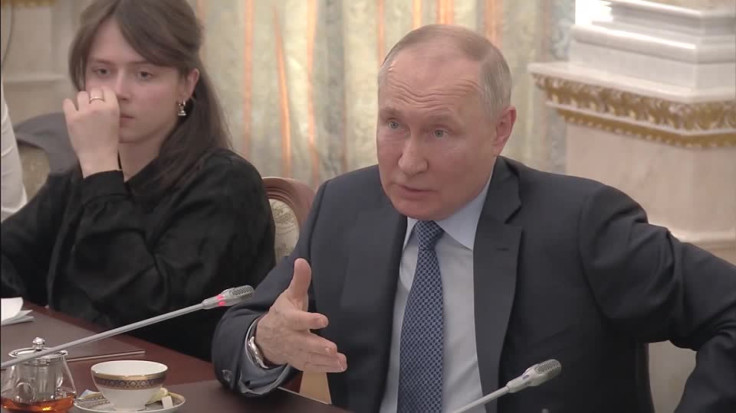 © Copyright IBTimes 2023. All rights reserved.