Putin's Visit To India: Will Deepening Russia-Pakistan Ties Be In Focus?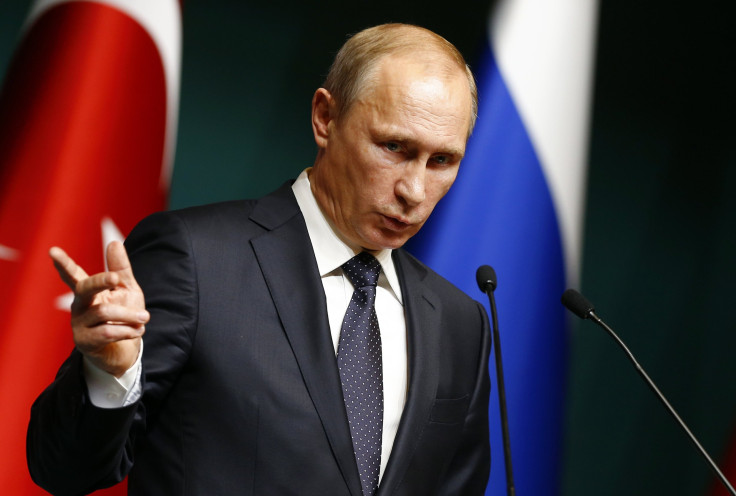 As India prepares to receive Russian President Vladimir Putin on Wednesday, speculation abounds on how far his visit might go in boosting ties between the two countries. Putin's brief visit, though for an annual Russia-India summit, assumes significance as it comes just a month before U.S. President Barack Obama's scheduled trip to New Delhi in January.
Moreover, Putin comes to India amid his country's recent warming up to India's arch-rival and U.S.'s long-term ally Pakistan. Although India and Russia have been allies for decades, of late, bilateral ties have frayed. As The Hindu newspaper noted in a report, since July, their relations have been strained over India's growing defense procurement from the U.S. The report further mentioned that India is unhappy with Russia's new defense cooperation agreement with Pakistan, which, it noted, marks a significant shift from the past.
In November, it was reported that Russia would sell Mi-35 helicopters to Pakistan to "help combat terrorism." The Diplomat, a website on regional foreign policy, noted that after a long history of bilateral turbulence, Russia and Pakistan appear to have initiated a new era of cooperation that it said is likely to be closely watched in New Delhi and Washington.
"India has noted that Russia, like other countries, has chosen to improve defense cooperation with our neighbor," thereby marking a shift from the "special" relationship with India, The Diplomat said, quoting India's foreign ministry spokesperson Syed Akbaruddin.
In fact, Moscow appears to have had to do some last-minute fire-fighting to assuage New Delhi's fears. "Never ever will Russia do anything to the detriment of India's security. India is the closest friend of my country," Alexander Kadakin, Russia's ambassador to India, reportedly said at a press conference before Putin's visit.
But, Putin has other concerns too. For one, Russia wants to do more business with India.
The Economic Times newspaper reported that Putin could unveil "a grand vision document" to meet India's energy needs and boost trade and investment ties, including a deal on a sovereign fund. The report further added that Russia wants to set up as many as 24 nuclear plants in India and offer stakes in oil fields to Indian companies.
Earlier this year, Moscow and Beijing signed a $400 billion gas deal and followed it up with another one in November, to reduce Russian reliance on Europe and secure almost a fifth of China's gas needs for the next decade, according to a Bloomberg report.
Most of India's military hardware is of Russian origin, and Russia wants to continue to sell more arms, notwithstanding the fact that in 2012, along with the U.S., it was edged out of the race to win a potential $20 billion contract to acquire fighter jets for the Indian Air Force, which is now
set to be awarded to
French defense major Dassault Aviation.
In fact, as this report noted, the two countries are keen to finalize a deal to jointly manufacture the fifth-generation fighter aircraft (FGFA), which when sealed, would be the biggest defense deal between the two countries. The report added that while the FGFA deal will not be inked during Putin's visit, negotiations could gather momentum.
© Copyright IBTimes 2023. All rights reserved.