Qiaodan Sports: Michael Jordan Knockoff Shoe Retailer Not Unique In China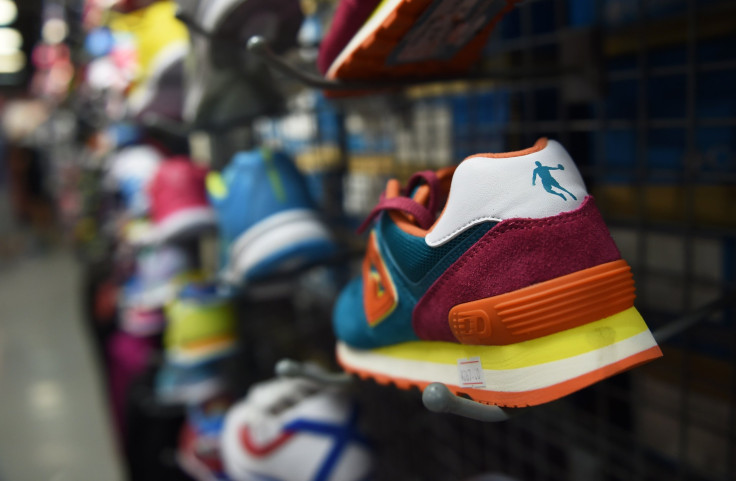 Retired U.S. basketball star Michael Jordan made headlines this week, after losing a legal action against Qiaodan Sports, a Chinese athletic apparel company whose products bear more than a passing similarity to Nike's Air Jordan line.
The company's name, Qiaodan, is the Mandarin transliteration of "Jordan," and the name by which the athlete has been known in the country since his rise to prominence. The company also uses the number 23 on its merchandise -- the number Jordan wore during his NBA career -- and its logo, a silhouette of a basketball player, bears a strong similarity to the Jordan "jumpman" logo used on Nike products.
The company is one of many, and by no means the biggest, in a group of family-run Chinese athletic apparel companies hailing from the city of Jinjiang, in Fujian province. The region is home to nearly half of China's -- and 20 percent of the world's -- sports shoe production, China Daily reported.
While many of the shoe and athletic apparel companies hailing from Fujian have sought to foster their own unique brands, such as 361 Degrees International and ANTA Sports, there are many that have marketed themselves by mimicking or effectively appropriating the styles, designs and in some cases the names of established Western brands.
Nike is aped by companies like FLYKE, the Chinese pronunciation of shoe company Xstep's name sounds remarkably similar to Reebok, and other brands feature the distinctive three white side stripes that have been a hallmark of European brand Adidas, according to a report from Peditimes.
Alternatively, as with Jordan's case, some firms simply appropriate the name of a celebrity without permission to help boost sales. Chinese basketball star Yao Ming successfully sued an athletic apparel company for producing shoes branded "Yao Ming Era," without his permission in 2011.
Qiaodan Sports was formerly a small state-owned toiletries manufacturer, which was bought for $23,000 by Laosui Ding and his son, Guoxiong Ding, who is currently the CEO of what became Qiaodan. The company tried to register under the name "Maike'er Qiaodan," the pinyin for the direct Chinese translation of "Michael Jordan," in 2008 without success, and further attempted to register under "Jordan" in 2009, and failed again. It finally registered under "Qiaodan," the pinyin of Michael Jordan's last name, and a boost in sales immediately followed, according to Forbes.
The company has around 6,000 retail outlets in China, and brought in 1.7 billion yuan ($276 million) in revenue in 2012, the last year for which data was available. It is a sponsor of major sporting events in China, including a university basketball league.
As with many of the Fujian shoe companies, it is entirely family-owned, with chairman Guoxiong Ding and his wife, Yezhi, owning a majority stake through a holding company, while the remainder is owned by other family members, Forbes reported.
As China has risen to become a major economic power, other nations have become increasingly concerned about the widespread intellectual property theft that takes place in the country. The 2013 Intellectual Property Commission estimated that China was responsible for up to 80 percent of U.S. intellectual property theft, at a cost of $300 billion in lost exports, roughly the equivalent of the current American trade balance with Asia, the Register reported.
The country has, however, recently launched a crackdown on counterfeit goods. Just this week, Chinese police raided a factory that had been manufacturing tens of thousands of fake Apple iPhones.
© Copyright IBTimes 2023. All rights reserved.