China Police Bust iPhone Counterfeit Factory That Produced Over 40,000 Fake iPhones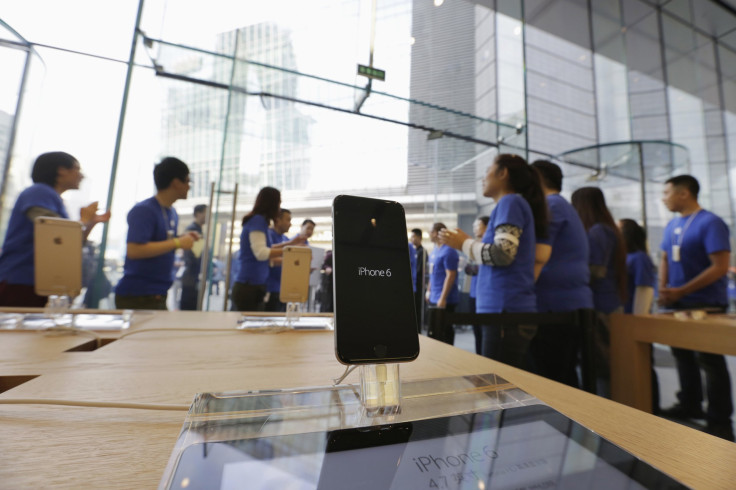 Police in China have arrested nine people in connection with a Beijing factory that produced more than 41,000 fake iPhones. The raid, which took place May 14, was revealed on social media by the public security bureau Sunday.
According to Reuters, the devices were worth up to 120 million yuan ($19 million). The married couple that led the operation, a 43-year-old man surnamed Yu and 40-year-old woman surnamed Xie, both from Shenzhen, produced the fake iPhones in a gadget repair shop in northern Beijing, authorities said.
China is a major market for Apple. The iPhone 6 has pushed Apple to the No. 1 spot in China's smartphone market. In China, the base model iPhone 6 retails for 5,288 yuan ($852), compared to $649 before taxes in the U.S.
Apple Inc. (AAPL) | FindTheCompany
Apple is perceived as an "aspirational brand," according to Roberta Cozza, research director at Gartner. But China also has a strong counterfeit culture, making Apple knockoffs almost inevitable.
U.S. authorities tipped off local police in China after some counterfeit devices made their way overseas. The phones were being produced by hundreds of factory workers, who used second-hand parts from other smartphones to build up new phones and pass them off as iPhones. It is unclear where the devices were heading when U.S. authorities seized them.
Counterfeit goods from China are an issue for U.S. Customs and Border Protection, with 87 percent of the value of counterfeit goods seized between 2008 and 2010 originating in China.
But the factory raid is not the first time China has publicly cracked down on counterfeit Apple goods. In 2011, two fake Apple Stores in Kunming were ordered to close due to operating without a business license, with authorities discovering three further stores using the Apple name without permission.
© Copyright IBTimes 2022. All rights reserved.
FOLLOW MORE IBT NEWS ON THE BELOW CHANNELS