Quazi Nafis' Bomb Plot And 15 Other Terror Acts Foiled In NYC Since 9/11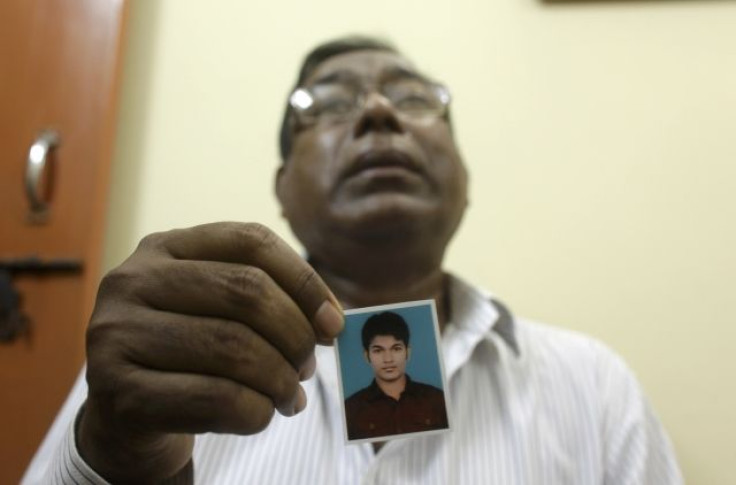 The arrest on Wednesday of Bangladeshi-born Quazi Mohammad Rezwanul Ahsan Nafis, 21, who planned to deliver a blow to America by bombing the Federal Reserve building in New York, is the 15th foiled act of terrorism in New York City since the attacks of September 11, 2001.
It is also the 53rd attack America has thwarted since 9/11, according to the Heritage Foundation.
Nafis allegedly entered the United States on a student visa in January in order to carry out acts of terrorism. He is accused of trying to bomb the city's Federal Reserve building in Manhattan, which is mere blocks from the site of the World Trade Center brought down by terrorists in the 2001 attacks.
The accused is facing charges of attempting to use a weapon of mass destruction and attempting to provide material support to al Qaeda. Authorities have said Nafis tried to detonate a fake 1,000-pound car bomb outside the federal building.
"The Federal Reserve [is] now added to a list of iconic targets that previously included the Brooklyn Bridge, the New York Stock Exchange and Citicorp Center," Police Commissioner Ray Kelly said in a statement.
Kelly added that after 11 years of unsuccessful attacks it is understandable if there is complacency among the public.
"But that's a luxury law enforcement can't afford," he said. "Vigilance is our watchword now and into the foreseeable future."
Nafis' arrest is the end result of an undercover operation during which he was monitored by the FBI. Law enforcement ensured that the explosives Nafis was intending to use posed no threat to the public.
Nafis wanted to create a terror cell, and one of his potential recruits was an FBI agent. It was a plan the accused devised himself, and authorities worked with him, posing as fellow conspirators, as he tried to carry out the intended attack. Nafis allegedly reported having overseas connections to al Qaeda and was also actively seeking out those contacts in America, according to the FBI.
"The defendant thought he was striking a blow to the American economy," said U.S. Attorney Loretta E. Lynch. "He thought he was directing confederates and fellow believers. At every turn, he was wrong, and his extensive efforts to strike at the heart of the nation's financial system were foiled by effective law enforcement."
Nafis' father calls the arrest a conspiracy.
"This is nothing but a conspiracy," Reuters reported his father Quazi Mohammad Ahsanullah told reporters in Bangladesh. "There is still a racist conspiracy there. The intelligence of the USA is playing with a mere boy whom we sent for higher study. The allegation against my son is not true at all. He could not even drive a car. How was he caught with a van?"
Here's a list of the other foiled attacks in New York City since Sept. 11, 2001.
1. Brooklyn Bridge: Iyman Faris, a U.S.-based al Qaeda operative, was arrested in 2003 and entered a guilty plea; he planned to cut the bridge's support cables. The NYPD interrupted Faris' plan through its 24-hour coverage of the bridge. According to the NYPD, Faris sent al Qaeda leaders a coded message noting, "the weather is too hot" for him to finish the mission. He has been sentenced to federal prison.
2. Subway cyanide: Ayman al-Zawahiri, then al Qaeda's No. 2 and now its leader after Osama bin Laden's killing, had plans to spread cyanide gas in the subway system but called it off at the last minute for "something bigger."
3. New York Stock Exchange and Citigroup headquarters: Al Qaeda plotted to use vehicles to bomb these and other financial institutions. Dhiren Barot aka Issa al-Hindi, whom authorities said is an associate of Khalid Sheikh Mohammed, the mastermind of the 9/11 attacks, pleaded guilty in 2006 to the plot, foiled by the New York police. This was after his 2004 arrest and admission to plotting the NY Stock Exchange bombing, as well as attacks on the IMF and World Bank headquarters in Washington.
4. Garment District: Uzair Paracha was arrested in 2003 by the NYPD and FBI for material support of terrorism in New York, based on intelligence developed overseas. Paracha is reported to have discussed with top al Qaeda leaders the prospect of smuggling weapons and explosives -- possibly even a nuclear device -- into Manhattan's Garment District through his father's import-export business.
5. Herald Square subway station: An NYPD undercover officer helped to thwart a 2004 plot to bomb the Herald Square subway station. This was the intention of Shahawar Matin Siraj and James Elshafay, whom police called "lone-wolf admirers of al Qaeda." Their conspiracy also included surveillance of the subway station, choosing the location for their bombs and mapping entrances and exits.
6. PATH train and WTC retaining wall: It took a multi-agency investigation to interrupt a 2006 plot to attack NYC's underground transit connecting to New Jersey. Law enforcement was monitoring international chat rooms when agents found a plan to flood New York's Financial District. Authorities said the main operative was taken into custody in Lebanon and admitted to the plan.
7. JFK Airport/Buckeye Pipeline: There was a plan by four people authorities call "al Qaeda sympathizers" to bomb the fuel tanks and pipeline at John F. Kennedy Airport. This transports fuel from New Jersey through Staten Island, Brooklyn and Queens. The suspects were arrested in New York and Trinidad in 2007, and three got life sentences.
8. Transatlantic aircrafts: This was a British-based plot to destroy seven commercial aircraft over the Atlantic Ocean or fly one or more into East Coast targets, including NYC. Multiple people were arrested in London.
9. Long Island Railroad: High-level al Qaeda leadership had discussed bombing a Manhattan-bound LIRR commuter train, according to NYPD. Muslim-American Bryant Neal Vinas was arrested in connection with the plot, pleaded guilty in 2009, and is in prison.
10. Bronx synagogues: This is a Riverdale plot that targeted two Jewish facilities, a synagogue and a Jewish community center in the Bronx and Stewart Air Base in Newburgh, N.Y. It was disrupted in May 2009, and the NYPD and FBI arrested four men who were convicted a year later.
11. NYC subway and transit hubs: In September 2009, Najibullah Zazi and others planned a series of coordinated suicide bombings aimed at NYC subway transit hubs during rush hour.
12. Times Square: On May 1, 2010, Faisal Shahzad attempted to detonate a bomb inside an SUV parked in Times Square on a busy weekend night.
13. Manhattan synagogue: In May 2011, the NYPD upset a plot by two Queens men, Ahmed Ferhani and Mohamed Mamdouh, to bomb a synagogue in Manhattan.
14. Returning soldiers: A Muslim convert, Pimentel was arrested in November 2011 in Manhattan while constructing bombs and plotted to kill soldiers returning home to New York from Afghanistan and Iraq. He was following instructions in the "How to Build a Bomb in the Kitchen of Your Mom" article published in al Qaeda's English-language magazine "Inspire."
15. Internet solicitation: Morton is an NYC-based Muslim convert who was also monitored by the NYPD. He was caught in Morocco and pleaded guilty in February of this year to soliciting murder and encouraging violence via the Internet. He was sentence to 138 months in prison in June. He will also get three years of supervised release for using his position as a leader of the Revolution Muslim organization's Internet sites to conspire to solicit murder and encourage violent extremism, according to police. Morton's partner in crime, Zachary Chesse, was also sentenced for providing material support to the Somali Muslim armed movement al Shabaab, communicating threats and soliciting acts of extremism, including against the creators of cartoon series "South Park." Police said the two were associates of Mohamed Alessa and Carlos Almonte -- New Jersey men who pleaded guilty in March 2011 to conspiring to murder people overseas on behalf of a foreign terrorist group.
© Copyright IBTimes 2023. All rights reserved.