Rachel Dolezal, Caitlyn Jenner Comparison Rejected By Transgender Women Of Color, LGBT Activists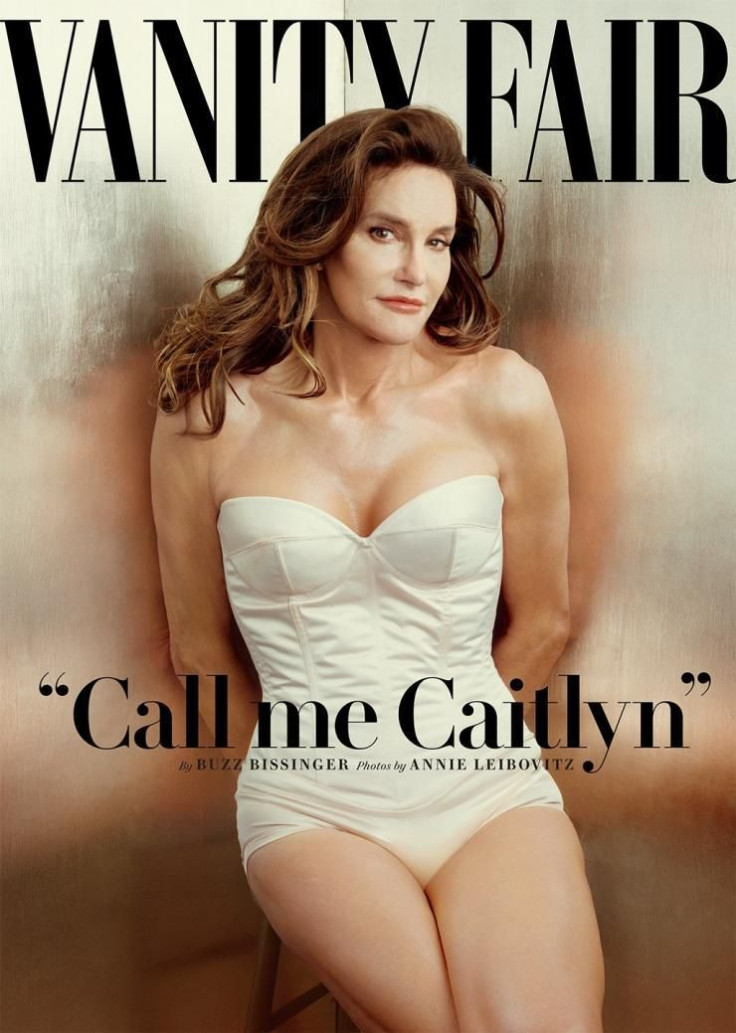 TV personality Caitlyn Jenner and Africana studies professor Rachel Dolezal are both women, but the comparisons between their stories and experiences should end there, say LGBT activists. Transgender women of color, in particular, have taken offense at people who have conflated in recent days the experiences of a transgender woman and a woman who is allegedly impersonating a person of color.
Jenner, the onetime Olympic champion as Bruce Jenner, a white, well-heeled regular on the Kardashian brand of reality television programs, recently revealed herself as a transgender woman with a glamorous spread in Vanity Fair. Dolezal, who until Monday was the president of the Spokane, Washington, branch of the NAACP, has faced intense public scrutiny and criticism after it came out last week that she is a white woman who has passed herself off as a black woman for years.
Talking about Jenner and Dolezal as though they share a common struggle with identity doesn't harm either of them as it could hurt transgender women of color, who face rates of violence and structural oppression that neither Jenner nor Dolezal face, said Lourdes Ashley Hunter, national director for the Trans Women of Color Collective, a Washington, D.C.-based advocacy group.
"It's an irritating and baseless comparison," said Hunter, a 39-year-old gender non-conforming individual. "We're dealing with gender identity, which is a social construct and is not hereditary; and race, which is also a social construct and is hereditary. Continuing to attach Caitlyn Jenner to anything is a distraction from the real issues of the trans and trans women of color communities."
Hunter and other LGBT activists have routinely pushed for greater awareness for transgender women of color, as transgender voices gain more social visibility in pop culture and the modern civil rights movement. Jenner, the 65-year-old former Olympic decathlon champion and ex-stepfather of reality TV stars Kim, Kourtney and Khloe Kardashian, has an income many times the average $10,000 annual earnings of transgender women of color, according to the Trans Women of Color Collective.
Affording healthy and medically safe gender transitions, like Jenner's, is a luxury for most transgender women, but especially for minorities, Hunter said. And the economics pale in comparison to the rate of violence against women on color. There have already been 10 transgender women of color murdered in 2015. Eight transgender youths are known to have committed suicide this year. Activists say the average lifespan of transgender women of color is 35.
Hunter's group was founded in December 2013, after the murder of Islan Nettles, a 21-year-old black transgender woman who was beaten to death while walking near her home in New York City. The Transgender Violence Tracking Portal said 102 killings of transgender people were logged in the first four months of 2014, while others might go under-reported because law enforcement agencies may not honor the gender identity of the victim.
Debates over anti-black and anti-transgender violence can also divide people within communities of color. That's why the Dolezal comparison with transgender identity is so troublesome, LGBT activists said.
Dolezal, the 37-year-old accomplished social justice activist and studio artist, has been challenged over her claimed identity as a black woman. Her parents said last week that she has rejected them and her white heritage – even darkening her natural skin and donning wigs with the texture and appearance of black hair – to gain prestige as an advocate on black civil rights, black beauty and black identity. After reports of her parents' claims surfaced last Friday, the previously little-known Dolezal became a national story.
"This attention is so easily grabbed [away from important issues] by people of a certain demographic," said Catalina Velasquez, a 27-year-old transgender woman who rejects the term "transracial" that has been thrown around in discussion of Dolezal's story. "It's a divide-and-conquer tactic. It distracts from what's really happening to our community. It takes away from the people who live in the crossroads of all these issues."
Velasquez, an undocumented immigrant from Colombia, said she and her family fled their homeland because of the persecution she faced. Seeing the Dolezal-Jenner comparison pick up traction in recent days was especially frustrating for her, as someone who benefits from President Barack Obama's executive actions that defers deportations and extends work permits for millions of immigrants who came to the U.S. as children.
"To flee persecution and come into this country and see there are few resources and opportunities for Latinas and Dreamers is frustrating," Velasquez said, using a term for young immigrants who want to go to college in the United States and obtain legal rights. "Caitlyn Jenner and Rachel Dolezal have the opportunity to live unapologetically," while many transgender women of color and undocumented youths do not, she said.
Prominent transgender voices in the media have weighed in on the Jenner and Dolezal stories, along with the comparisons. Laverne Cox, a principal cast member of Netflix's hit series "Orange Is The New Black," said Jenner's story has contributed to greater visibility for transgender women in general, but not for women of color. "We need more people of color in positions of power at LGBT organizations, more trans people, different perspectives," Cox said in an interview published Sunday by the Guardian. "And we need more queer and LGBT perspectives in black organizations, so we are not getting myopic," she said.
Janet Mock, another prominent transgender activist and cultural commentator, issued a warning to people making the Jenner and Dolezal comparisons.
© Copyright IBTimes 2023. All rights reserved.
FOLLOW MORE IBT NEWS ON THE BELOW CHANNELS