Rafael Nadal, 'One Of The Best Players To Ever Play' Says ATP Rival
KEY POINTS
Rafael Nadal recently won the Mexican Open in Acapulco
This is his third time to claim the championship in the Abierto Mexicano de Tenis
Taylor Fritz said after the match that Nadal is one of the best to ever play
In the modern era of tennis, there is no question that three athletes have taken brought the standards of the sport to an absurdly high level. The big three as they are fondly called consist of active legends Roger Federer, Rafael Nadal and Novak Djokovic.
While others have had formidable attempts to get on their level, only a few have had enough breaks to come up as a Grand Slam Champions. The last players to win a Major that was not part of the big three were Andy Murray and Stan Wawrinka in 2016.
The Swiss maestro Federer is currently the holder of the record-breaking 20 Majors under his belt. Nadal is right behind him with 19, while Djokovic is picking up steam as he recently won his 17th in the 2020 Australian Open.
2020 offers a slight glimmer of hope for others as Federer announced that he would miss a portion of the year as he rehabilitates from his knee surgery. Nadal and Djokovic are expected to take advantage while the next generation of stars isn't that far behind.
Before the next Grand Slam starts, there are also several tournaments across the different ends of the world joined by elite players. The 2020 Mexico Open recently concluded with Nadal taking a convincing straight-set victory against American Taylor Fritz.
The Spanish tennis star cruised through in two sets, 6-3, 6-2. This marks Nadal's third title in the Abierto Mexicano de Tenis. The tournament was held in clay courts in the early '90s until 2013. Nadal has won his two other titles on clay last 2005 and 2013. This marks his first Mexican Open under the hardcourt era.
His impressive win sparked strong praise from his opponent. Per ATP, Fritz shared that his loss comes with new positive experiences. "He's one of the best players to ever play the game and he showed me why that is tonight," Fritz said.
He continues by saying how fortunate he is to share the courts with the people he idolized. "It was an honor to step on the court with Rafa. I've played Roger and Novak, the other two people I watched when I was a kid. To play with Rafa, who I've watched since I was a kid, it's pretty crazy when you step back to think about it."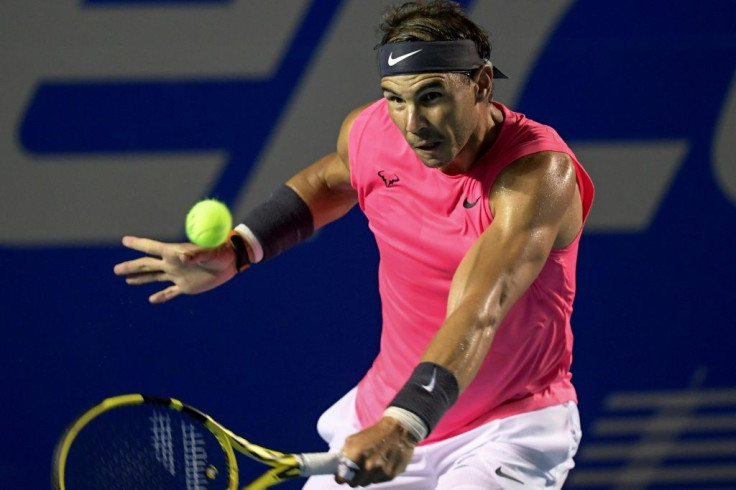 © Copyright IBTimes 2023. All rights reserved.