Rampal, Indian Religious Leader, Evades Arrest As Supporters Clash With Police; Six People Dead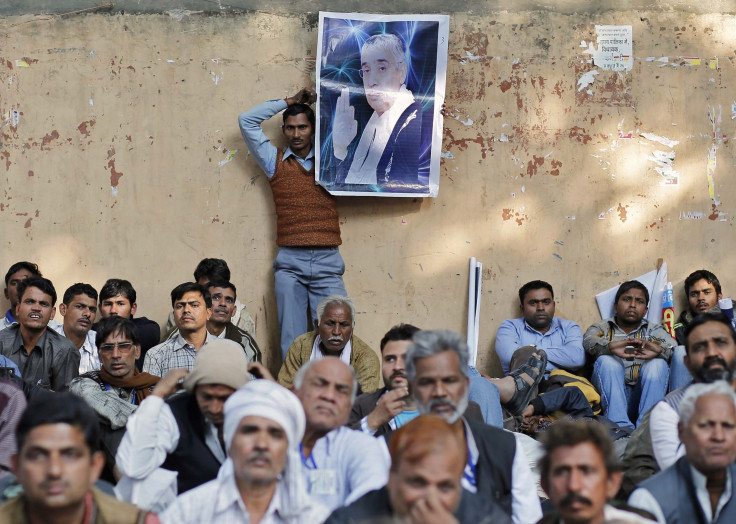 Six people have been found dead as clashes rage between supporters of a religious leader and local police in India's northern state of Haryana. Self-styled religious leader Satguru Rampalji Maharaj is being sought by authorities in connection to a murder and on sedition charges.
Among the dead are five women and a child, reports said citing S.N. Vashisht, a senior state police official, while other officials have reportedly said that the cause of their deaths is yet to be ascertained from post-mortem reports. Police had entered the sprawling campus on Tuesday and found the bodies, following attempts to arrest the 63-year-old Rampal. The police, who were originally seeking to arrest him on charges stemming from a 2006 murder, have filed a fresh charge of sedition, reports said.
"There were no bullet or other injury marks on the dead. The police have not yet entered the ashram. The autopsy will reveal the cause of deaths," Vashisht said, in a statement, according to Hindustan Times (HT), a local newspaper, adding: "We cannot launch a fullscale assault as there are many innocents are still trapped inside. More than 10,000 have come out safely so far and police have managed to save many lives."
Over 200 people, including policemen, have been injured in the clashes that began Tuesday, while 10,000 people, who local police had earlier claimed were being held hostage inside the campus, have since left the facility, NDTV, a local news network, reported. The country's paramilitary forces are also on stand-by and other security forces are patrolling the area to prevent any further clashes, reports said.
Rampal has been summoned by a local court for questioning related to a firing incident at a village that killed one and injured six, and the religious leader is suspected of having ordered his supporters to conduct the attack. The police, who have orders to present him in court on Friday, have encountered thousands of supporters who have assembled to prevent his capture. Rampal has reportedly failed to honor dozens of court summons over the years, and the court recently rejected a health-related plea from his legal team.
Rampal's brother was arrested Wednesday while trying to flee the ashram, and police have ordered the leader and his supporters to surrender, according to the HT report.
"There is no possibility of negotiations... There is not even any plan.. He is accused of serious crimes. My suggestion to him is that he should surrender before the law," Vashisht said, according to The Tribune, which added that some people at the location had initially come for a religious gathering but were later stopped from leaving by the leader's supporters.
© Copyright IBTimes 2023. All rights reserved.
FOLLOW MORE IBT NEWS ON THE BELOW CHANNELS