Read Charlie Hebdo's New Issue Online, Right Now (In French)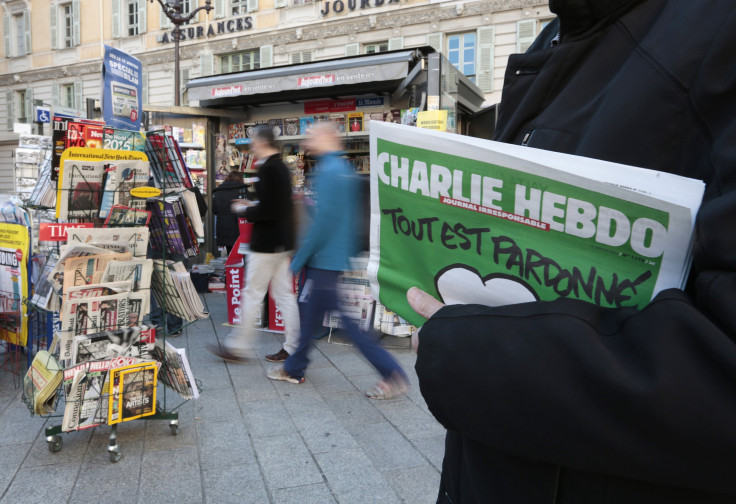 The coveted latest issue of French satirical magazine Charlie Hebdo was posted online Wednesday in its entirety, courtesy of Animal New York. The issue, which features a caricature of the Prophet Muhammad holding a sign that reads "I Am Charlie," is in such demand that even Paris residents have struggled to obtain a copy.
The PDF copy of Charlie Hebdo's commemorative issue, complete with the headline, "All is forgiven," is available only in French. The issue's 16 pages also feature cartoons of Pope Francis, militant jihadists and various other individuals.
Under normal conditions, Charlie Hebdo has a weekly circulation of about 60,000, the Guardian reports. But demand for the magazine skyrocketed after radicalized French citizens Saïd Kouachi and his younger brother, Chérif Kouachi, shot and killed 10 Charlie Hebdo staffers and two police officers at the magazine's headquarters last Wednesday.
Charlie Hebdo's publishers planned to increase the magazine's circulation to 3 million copies in various languages this week to meet international demand for the new issue. However, that print run sold out within minutes of hitting newsstands, prompting an increase to 5 million copies.
Obtaining a copy of Charlie Hebdo is all but impossible in Paris, where local residents lined up as early as 4:30 a.m. to purchase the issue from kiosks. Certain newsstands opted to maintain a supply of hidden copies for preferred customers.
Demand for Charlie Hebdo isn't limited to France. MPL, the magazine's distributor, received requests for at least "300,000 copies throughout the world" by Tuesday, a spokesman told Reuters. Booksellers have struggled to meet demand for the magazine in the United States, where Charlie Hebdo isn't typically distributed. Enterprising fans have begun to auction copies of the magazine on eBay.
A copy of Charlie Hebdo's new issue can be read below.
Charlie Hebdo #1178 January 14, 2015
© Copyright IBTimes 2022. All rights reserved.
FOLLOW MORE IBT NEWS ON THE BELOW CHANNELS