French Justice System: How France Was Able To Quickly Convict Suspects After Charlie Hebdo Attacks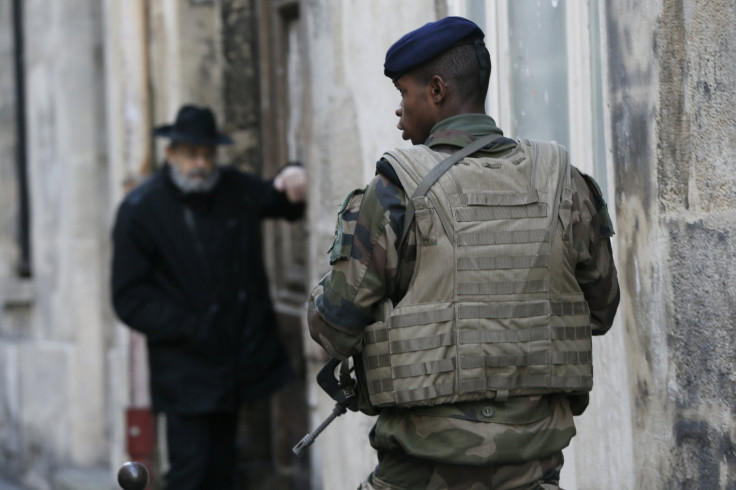 French police have arrested 54 people as part of a push to stamp out anti-Semitism and hate speech after terror attacks left 17 dead in Paris last week. The arrested individuals, including four minors, were detained for verbally supporting or threatening terrorist acts against others, according to the Associated Press.
The French Justice Ministry has encouraged prosecutors to pursue individuals who have potentially violated the country's strong laws against anti-Semitism and racism as part of a broader initiative to enhance security. Brothers Chérif and Saïd Kouachi killed 12 people at the offices of French satirical magazine Charlie Hebdo last Wednesday, purportedly to avenge the publication's sardonic depiction of the Prophet Muhammad in cartoons.
Many of the 54 arrested have already been sentenced for their crimes, the AP notes. The French justice system allows for individuals suspected of minor crimes to be immediately brought before a judge to face sentencing. Trials by jury are held only for the most serious alleged crimes, the New York Times reported in 2011. In most cases, state-appointed judges independently look at the evidence and apply French law as required. Proceedings are swift and discreet.
France's "immediate sentencing" system was instituted during the tenure of Nicolas Sarkozy, the nation's president from 2007 to 2012. "These are when people are arrested by police and go immediately before a judge. It's faster. The stated objective was to respond more quickly to minor crime and to have faster procedures unclog, in a manner of speaking, the justice system," Barbara Liaras, editor-in-chief of publications with prison watchdog group Observatoire International des Prisons France, told The Local's France edition in April 2014.
Anti-semitism rose drastically in France in recent years – more than 7,000 Jews left the country for Israel in 2014 alone, MSNBC reports. Meanwhile, concerns over potential backlash against French Muslims led authorities to deploy 10,000 security forces to both Jewish sites and mosques this week.
Dieudonne, a French comedian known for his anti-Semitic views and use of a hand gesture similar to a Nazi salute, was among the 54 arrested. He has been detained on similar charges on several occasions in the past. Dieudonne drew scrutiny this week for a series of public posts on the Charlie Hebdo attacks, including an open letter to France's interior minister.
"Whenever I speak, you do not try to understand what I'm trying to say, you do not want to listen to me. You are looking for a pretext to forbid me. You consider me like Amedy Coulibaly when I am not any different from Charlie," Dieudonne wrote, according to the AP.
The Kouachi brothers claimed allegiance with al Qaeda in Yemen during their attack. Coulibaly, another terror suspect and purported accomplice of the Kouachi brothers, took hostages at a Paris kosher supermarket last Friday. In a posthumous video, Coulibaly stated his solidarity with the Islamic State group. All three suspects were killed by police Friday.
© Copyright IBTimes 2023. All rights reserved.
FOLLOW MORE IBT NEWS ON THE BELOW CHANNELS