Read John Doe's Manifesto: Panama Papers Leaker Explains Why He Exposed 'Massive, Pervasive Corruption'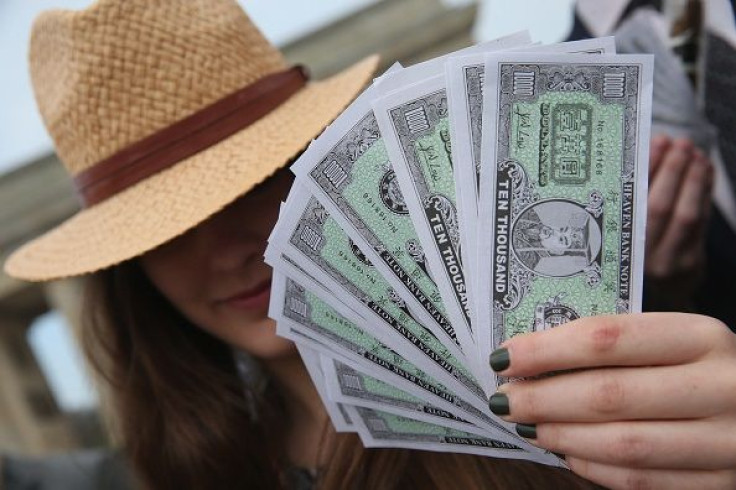 Condemning U.S. campaign finance practices and calling New Zealand a "financial fraud Mecca" and HSBC "one of the most notorious banks on the planet," the source behind the Panama Papers leak has authored a manifesto to explain his (or her) motives.
In 1,800 words that begin with the phrase "income inequality," the person known only as "John Doe" lashed out at the world's governments, regulators and law firms for standing idle while the world's rich and powerful shirk taxation behind the scrim of financial secrecy. The manifesto was published ahead of Monday's planned public release of a searchable database of excerpts from the 11.5 million documents purloined from Mossack Fonseca, a global law firm headquartered in Panama City.
"Banks, financial regulators and tax authorities have failed," the anonymous author writes in the essay published on the site of the Munich newspaper Süddeutsche Zeitung, which can be read in English here. "Decisions have been made that have spared the wealthy while focusing instead on reining in middle- and low-income citizens."
The author not only accuses Mossack Fonseca of breaking "myriad laws worldwide" but says there's enough evidence in the papers to prosecute thousands of accomplices in numerous countries. Last year, Doe gave Süddeutsche Zeitung the documents from Mossack Fonseca that chonicle 40 years of tax evasion activity. Coverage about details from the trove has spurred calls worldwide for investigations into the people mentioned in the papers, from heads of state to sports celebrities.
"Mossack Fonseca did not work in a vacuum — despite repeated fines and documented regulatory violations, it found allies and clients at major law firms in virtually every nation," the author writes. (The firm has denied any allegations of illegal activity.)
The source also said s/he chooses to remain anonymous because governments have brought retribution on other whistleblowers who shine the light on "obvious wrongdoing." Doe cited efforts to prosecute National Security Agency leaker Edward Snowden, who lives in exile in Russia, Bradley Birkenfeld, who was sentenced to prison in the U.S. despite exposing how Swiss bank UBS and others helped tax dodgers, and Antoine Deltour, the former PwC employee who's on trial for leaking information highlighting Luxembourg's sweetheart tax deals with global multinationals.
"Legitimate whistleblowers who expose unquestionable wrongdoing, whether insiders or outsiders, deserve immunity from government retribution, full stop," Doe writes in a call to end the abuse of corporate registrations, partly by putting an end to the financial secrecy that enables tax evasion, money-laundering and the hiding of other ill-gotten sources of wealth.
"The collective impact of these failures has been a complete erosion of ethical standards, ultimately leading to a novel system we still call Capitalism, but which is tantamount to economic slavery," Doe wrote.
The Panama Papers are being reviewed by a more than 100 media organizations after Süddeutsche Zeitung asked the International Consortium of Investigative Journalists for help in covering the vast amount of data found in the documents.
© Copyright IBTimes 2023. All rights reserved.
FOLLOW MORE IBT NEWS ON THE BELOW CHANNELS