Real Madrid Right Winger Expected To Shine Upon Gareth Bale's Anticipated Exit
KEY POINTS
Gareth Bale has been linked to moving on to a different football club
Real Madrid is expected to have several young talents who can step up in the succeeding seasons
Right-winger Rodrygo Silva de Goes is one of the promising players who can make an impact for Los Blancos in years to come
The talent in Real Madrid remains to hold promise despite the possibility of Gareth Bale leaving the club. The roster is stacked with gifted players as right-winger Rodrygo Silva de Goes is expected to step up for the team.
In The Real Champs' recent report, having Rodrygo in the squad is beneficial with the anticipated exit of Bale. The right side of the field is much covered with Rodrygo coupled with talents Achraf Hakimi and Marco Asensio. While their success will still depend on how the roster is maximized, there's no question Rodrygo has the capability to be elite.
This is evident in how the young star pulled off a perfect hat trick just a few games into his Champions League career. It was a 6-0 blowout for Real Madrid as they drubbed Galatasaray at the Santiago Bernabeu in dominant fashion.
The rising star showed his technical ability to take control of the pace of the match with his natural skill and cerebral approach against any defense.
The combination of his mental ability to dissect defenders coupled with his agility proves to hold much promise for Real Madrid. It will take a lot to replace someone of Bale's caliber but the former Santos star has the potential for greatness in terms of being an attacking player.
There have been multiple reports of Bale moving on to a different club to regain his superstar status. Rumors of Newcastle United as his next destination have made rounds online. According to former football star Rivaldo, he shared that it would be wise of Bale to move on to St. James' Park.
"At Newcastle, he would be the biggest star of the team and could command a renovated squad to good campaigns on Premier League," Rivaldo shared by way of Metro.
The Welsh star has been with Real Madrid since 2013 and has been considered as one of the top stars of the sport as he's tallied 249 appearances for Los Blancos with 105 goals.
With his exit drawing near, Rodrygo is among the young stars who Real Madrid can expect to step up. The 19-year-old has a lot to learn but has what it takes to bring his game to the next level.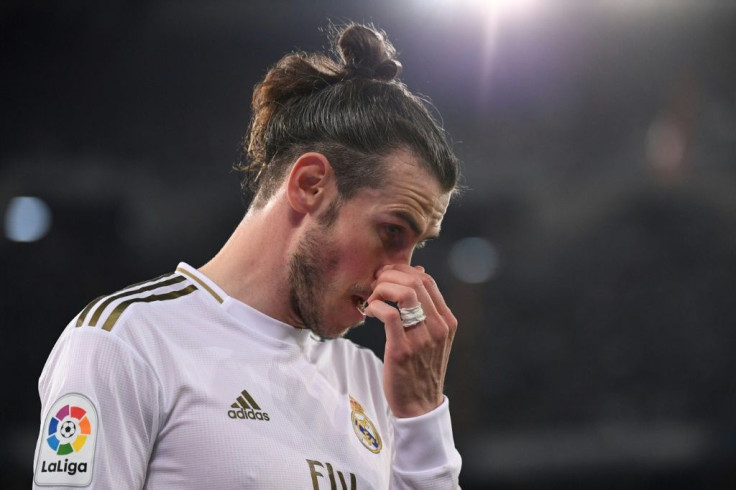 © Copyright IBTimes 2023. All rights reserved.