Real Madrid's Decision To Sell Cristiano Ronaldo Criticized By Ramon Calderon
Real Madrid have made a "historic error" by allowing Cristiano Ronaldo to leave the club, says former club president Ramon Calderon.
The Portugal international was officially unveiled as a Juventus player on Monday after he agreed to a four-year deal with the Serie A giants.
Ronaldo arrives in Turin, Italy, after nine trophy-laden years with Real where he won four Champions League titles, two La Liga medals and two Copa del Rey trophies. He was also won the Ballon D'Or on four occasions, while becoming the club's record goal scorer — 451 goals in 438 appearances.
It was Calderon that signed Ronaldo in 2009 for a then world record fee of £80 million ($105 million) and it proved to be a bargain as he led the club to new heights mainly on the European stage. The club's former president admitted it is a "real pity" that Real have decided to heed the player's wish and sanctioned the move to Juventus.
Apart from calling the decision a big error, he believes the club have got the short end of the stick in terms of the fee. Ronaldo has shown no signs his form is waning as he scored 44 goals in as many games during the 2017/18 campaign to lead Real to their third consecutive Champions League title.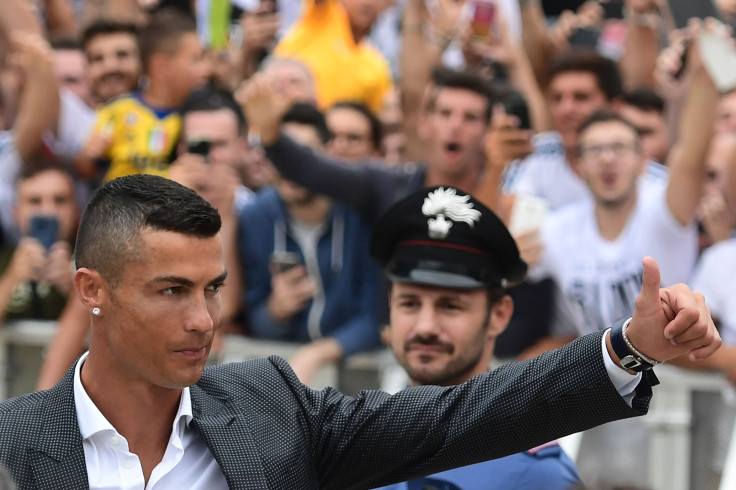 The Portuguese star had a release clause of €1 billion ($1.17 billion) inserted into his contract, but Juventus signed arguably one of the greatest players in the history of the game for just €112 million ($131 million).
"It's very sad that they have sold a player like Cristiano Ronaldo, it's a real pity," Calderon said after the move was confirmed, as per Sky Sports. "With what it cost me to sign him, the effort that we made to bring him to Madrid…. Manchester (United) did not want to sell home and it was very difficult."
"And now they have sold him. There isn't a player who scores 60 goals a year for you and is worth to you €100m."
"Selling Cristiano is not good news, either for 100 million or a billion. But it is true that we put a clause of a billion euros to discourage those interested in him in the future, but at the same time, to show that there was no other player like him," he added. "It's a historic error."
Ronaldo, meanwhile, revealed it was an easy decision to join Juventus, who have been unchallenged in Italy in recent years. Despite Napoli and AS Roma challenging for the Serie A title, they have not been able to push the Turin club from the top with them having won the title for the last seven years.
The Euro 2016 winner is keen to make his mark in Italy having succeeded previously in England and Spain with Manchester United and Real respectively.
"It was an easy decision to join Juventus. They're the greatest club in Italy and one of the best in the world. They have a top coach and president, who are used to winning things," Ronaldo was quoted as saying on Juventus' official site.
"It's no coincidence that they have won the last seven Scudetto titles in a row. I feel honored that Juve thought of me and I now want to take the club to an even higher level. I want to make my mark in the history of Juventus," the Portuguese forward added.
© Copyright IBTimes 2023. All rights reserved.