Real Madrid's Defender Adds Depth To Zinedine Zidane's Possible Rotation
KEY POINTS
Real Madrid's Eder Militao adds depth to Zinedine Zidane's roster
Militao is a 22-year-old defender who is expected to perform well in seasons to come
The estimated market value of Militao is 36 million Euros
The defensive presence of Eder Militao is one crucial aspect of Real Madrid in the years to come. The depth of Zinedine Zidane's roster is highlighted greatly by the versatility of the young star on the field.
The 22-year-old has suited up for Los Blancos across 20 appearances. The defender moves well on the pitch and has the athleticism that can benefit the current squad. With tackling, ball interception coupled with elite dribbling skills, Militao is scouted as a key piece for Real Madrid in the long run. Boasting an 87.1% pass success rate on the field, the Brazilian star adds a large presence to the team. The manner of how Zidane can lean on Militao for depth is an added bonus for the Santiago Bernabeu based squad, per Fansided's The Real Champs.
While the potential is high for Militao, it will also entail a lot of barriers to getting over in the near future. With young players developing such as Nacho Fernandez, a large number of minutes on the field is not a certainty. In Real Madrid's latest La Liga season, Militao started on 10 games out of the 15 appearances he made. The current market value of the center back is estimated to be at 36 million Euros.
This serves as an overall advantage for Real Madrid given the abundance of maturing prospects within their roster.
The way of how Real Madrid has excelled for the past few seasons can be linked to Zidane's approach to the game. With 11 total titles for Real Madrid, it will be interesting to see how he can add more to that tally with his high expectations. The previous La Liga season saw Zidane's deep roster reign supreme across all of Spain.
It will be pivotal for Real Madrid to perform well in their upcoming games. While they opted not to sign any major deals over the summer, they're holding on to the skills and expertise of their high-potential lineup to lead them to victory.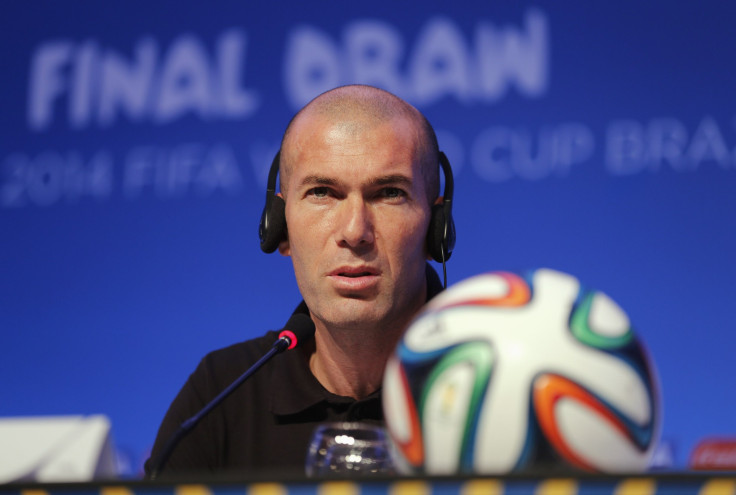 © Copyright IBTimes 2023. All rights reserved.