The Real Reason Everyone Calls Billion-Dollar Startups 'Unicorns'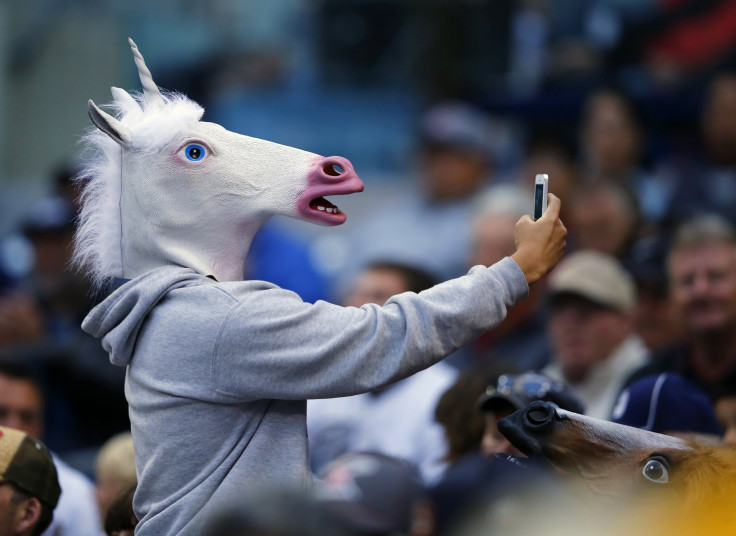 If you follow tech, you know that Silicon Valley cannot stop talking about unicorns -- shorthand for the growing herd of startups valued at $1 billion or more. Dow Jones counts 77 of them in the U.S. alone and 106 worldwide, including Uber ($50 billion), Palantir ($20 billion), Snapchat ($16 billion) and SpaceX ($12 billion).
Whether or not the stunning growth of this group (increasing from 34 in 2013) constitutes a bubble is open for debate. What isn't is who ascribed the name of a mythical creature to the world's most promising and valuable startups. All credit, or blame, goes to Aileen Lee.
Lee, a longtime tech venture capitalist and the founder of Cowboy Ventures, wanted to know how realistic it is to discover and invest in one of these companies, so she did some research in 2013 and found that 0.07 percent of venture-backed companies attained valuations of more than $1 billion (although that figure has since grown to 0.14 percent, which some say is a sign the tech industry may once again be in a bubble). Lee decided she wanted to share her findings, but not before coming up with a term that could properly describe these kinds of companies.
"I was trying to come up with a word that would make it easier to use over and over again," Lee said in an interview. "I played with different words like 'home run,' 'megahit,' and they just all sounded kind of 'blah.' So I put in 'unicorn' because they are -- these are very rare companies in the sense that there are thousands of startups in tech every year, and only a handful will wind up becoming a unicorn company. They're really rare."
Besides describing the rarity of these startups, "unicorn" for Lee carried a mythical and playful feeling, which she said captures the essence of many of these companies. "A lot of the entrepreneurs and founders have big dreams and are on a mission to build things that the world has never seen before," she said. "'Home run' or something like that doesn't really capture that spirit."
That the term itself is laden with elements of fantasy and sci-fi -- popular genres among techies -- has no doubt helped solidify its place in Silicon Valley business-speak. "In a way, the term romanticizes techno-companies: takes them from the remote and unintelligible to the magical and even lovable, while also being rare and powerful," said Robin Lakoff, professor of linguistics at the University of California, Berkeley. "I certainly would feel nicer toward megarich tech startups if I could think of them as unicornlike."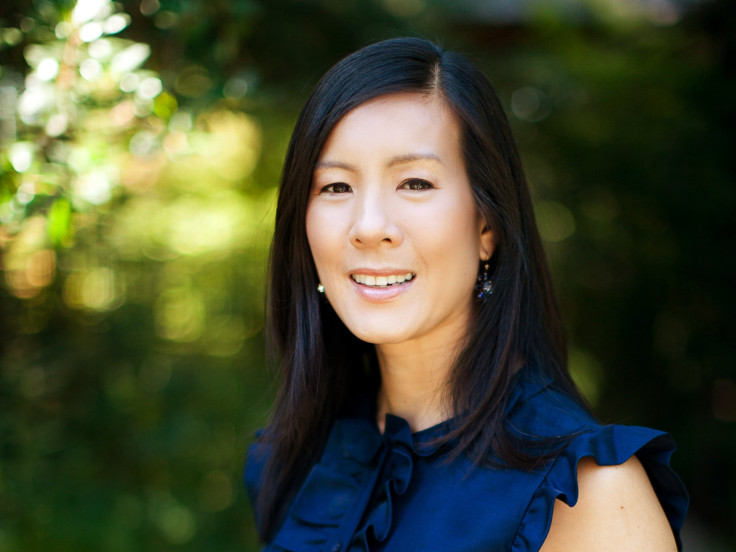 After Lee settled on the right terminology, her findings were published on TechCrunch as "Welcome To The Unicorn Club: Learning From Billion-Dollar Startups" on Nov. 2, 2013, and the story immediately took off. The piece has been shared more than 19,000 times. The next day, Business Insider published a piece that referenced unicorns, and a few days later, other influences in the tech industry, like venture capitalist Hunter Walk, began making references to unicorns. "I honestly didn't think anyone was going to read it," Lee said. "I had no idea it was going to be of interest to anyone."
Since then, usage of the term in the press has see a compounded annual growth rate of 775 percent, according to Quid, a business analytics startup. There have been more than 1,700 stories published featuring the words "unicorn," "tech" and "valuation" since August 2013, Quid said. Unicorn is often applied to companies like Square ($6 billion) and Pinterest ($11 billion), and individuals like Snapchat CEO Evan Spiegel and Slack CEO Stewart Butterfield are often associated with it.
For many in tech, Lee's article has changed their vocabulary. Manny Fernandez, CEO and co-founder of San Francisco angel investment platform Dreamfunded and a self-described "unicorn hunter," said there isn't a day that he doesn't hear talk of unicorns. "We are in the era of the unicorns," Fernandez said.
But Lee's article isn't the only reason the term has become so popular. Over the past decade, two major changes in the tech industry have created the need for a term that could quickly describe private billion-dollar tech companies. The first is is that these days, there's no real math to startup valuations -- the numbers are based mostly on a company's potential, and they are essentially just made up. This has made it easier for companies to earn billion-dollar valuations.
The other tectonic change is that venture-backed companies are staying private much longer than in the past. In 2000, the median time to an initial public offering was 3.1 years, according to the National Venture Capital Association. That number increased to 7.4 years in 2013, in part because many startups want to take advantage of the friendly valuation environment before they go public. Additionally, the emergence of private markets has made it easy for unicorn shareholders to cash out their investments without forcing their startups to go public and under the microscope of Wall Street's unforgiving eyes. This is why companies like Dropbox ($10 billion) and Airbnb ($25.5 billion) remain private despite both being more than seven years old.
Combined, these two changes have lead to there being more unicorns than ever before. Lee, who revisited her findings in July, saw the number of U.S. public and private unicorns go from 39 in 2013 to 84 in 2015, a whopping 115 percent increase in the span of 20 months. Though unicorns are still rare, there are now so many that they "warrant a special term that captures the mythical/aspirational quality and yet is light-hearted enough to be shared rapidly," said Bob Goodson, co-founder of Quid.
So if you're ever around San Francisco or hanging out with a techie, don't be alarmed if you hear talk of unicorns -- it's probably a reference to a tech company, and not "My Little Pony." As for Lee, she and Cowboy Ventures are still on the lookout for a few unicorns of their own, but for now, well, she's just "happy that people read the piece."
FOR FREE to continue reading
✔️ Unlock the full content of International Business Times UK for free
offer available for a limited time only
✔️ Easily manage your Newsletters subscriptions and save your favourite articles
✔️ No payment method required
Already have an account? Log in
© Copyright IBTimes 2023. All rights reserved.