Redeem Team's Unsung Hero: Why Dwyane Wade Deserves His Flowers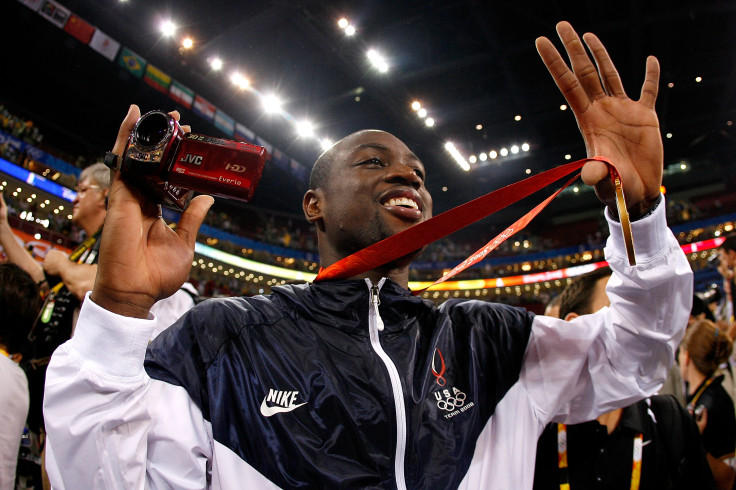 KEY POINTS
Dwyane Wade was the x-factor in the USA's bid for a gold medal finish at the 2008 Olympics
Wade scored 27 points with high efficiency against Spain in the finals
Not having him on the roster could have changed the course of history for the US
The story of the 2008 Olympic gold medal finish of the men's USA basketball team reminded basketball fans how bonded that group was for their experiences.
While most remember it being the ultimate "what if" scenario with regard to LeBron James and Kobe Bryant teaming up, Miami Heat icon Dwyane Wade getting his time in the limelight was an underrated aspect.
During the gold medal game against a Spain team led by Pau and Marc Gasol and sharpshooter Rudy Fernandez, the US' hopes of winning it all were in jeopardy early on after James and Bryant were hit with two early fouls.
Head coach Mike Krzyzewski then called upon Wade and Deron Williams to right the ship.
"Sometimes, you feel like you've been there before, you've done this. I knew I was gonna have a big game. And when I got in, I got right to it," Wade said in the Redeem Team documentary on Netflix.
Dissecting the Spanish defense with his signature speed and strength while getting steals on the other end of the court, Wade proved that he had as much a claim as their two main stars in bringing home the gold.
In 27 minutes of game time, Wade scored 27 points on a highly efficient 9-of-12 shooting from the field (4-of-7 from three) with two rebounds and an eye-popping four steals.
"Seriously, if you got D-Wade coming off of your bench, you got the greatest international team ever," James said in the documentary.
Despite Wade's efforts, Spain continued to hang around with the US thanks to the efforts of Fernandez, the Gasol brothers, famed point guard Juan Carlos Navarro and younger versions of Ricky Rubio and Jose Calderon.
The US saw their lead dwindle to as little as two points in the fourth quarter before Bryant went on a tear to give themselves some breathing room, but the Spaniards kept fighting back despite losing Fernandez as he went over the limit with his fouls.
However, fate was on the side of the US this time around as they held on for the 118-107 victory and their first gold medal in the men's basketball tournament since the 2000 Olympics.
"I got the moment in an Olympic game to help keep the reins for the team until our big dogs could get back on the court," Wade said.
"I'm sitting on that podium and I'm thinking about my journey. I didn't know how much it would mean to me to win a gold medal, but at that moment, just every emotion that I've ever had, every moment of doubt, injury – it didn't matter at that moment."
It is worth noting that prior to the 2008 Olympics, Wade was recovering from surgery to fix up a dislocated shoulder and patellar tendinitis all on the left side of his body.
Had Wade not made the roster, the outcome of the Olympics could very well have been different.
That 2008 team was as stacked a team as the NBA has ever sent to the Olympics, and gambling on keeping Wade for that run solidified their name as the Redeem Team.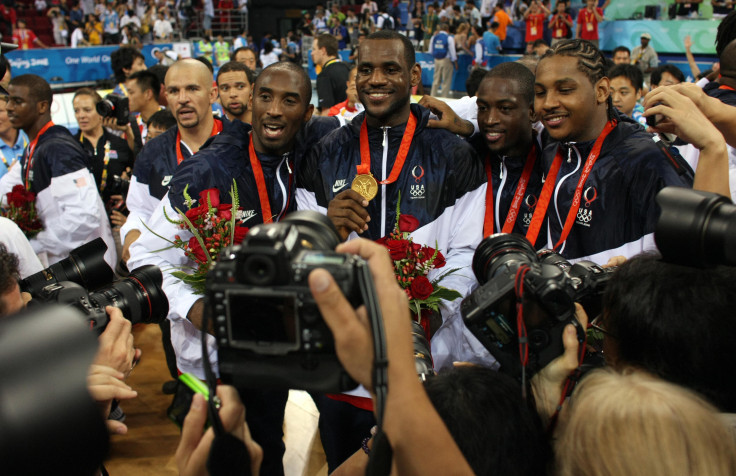 © Copyright IBTimes 2023. All rights reserved.