'Redfall': Everything We Know So Far About Arkane's New Shooter
KEY POINTS
"Redfall" is an upcoming co-op shooter from Arkane Studios
The game will pit players against NPC cultists and vampires
"Redfall" was delayed to 2023 along with "Starfield"
It's been over half a year since Arkane and Bethesda revealed "Redfall" to the world. Although it wasn't the Redguard-themed "Elder Scrolls" game fans expected, there's still plenty to be excited about.
Details regarding this new supernatural shooter game are somewhat limited, but here's everything leaked or shared about "Redfall" so far.
"Redfall" Setting
Though "Redfall's" reveal trailer left much to be desired from a gameplay perspective, it was still able to give hopeful players a small glimpse of what they can expect.
The game is set in the titular fictional town of Redfall, Massachusetts, which seems to be having a bit of a vampire problem. In the trailer, four distinct characters are seen having a shootout with armed cultists and their undead overlords.
One vampire at the end of the trailer can be seen literally blotting out the sun, which means players may be in for a wild ride once the game is released.
At first, "Redfall" seems like another four-player co-op game. However, there might be more going on behind the scenes that the developers aren't quite ready to present just yet.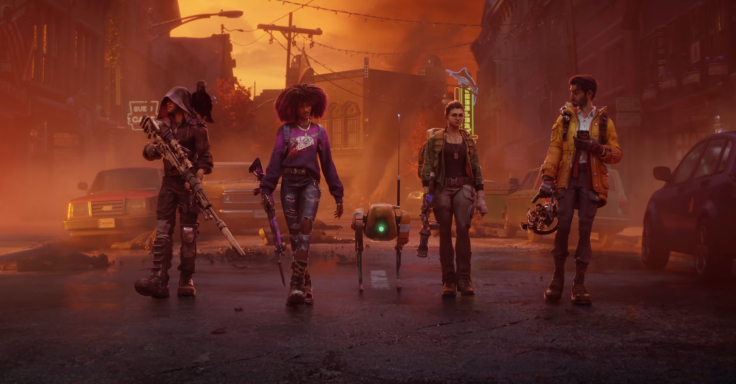 "Redfall" Gameplay Style
In typical fashion, "Redfall" features a mix of weird tech and supernatural abilities for players to mess around with, from robots to custom-made stake launchers and powers like invisibility and telekinesis.
The gameplay loop itself is supposedly similar to "Borderlands," according to a previous report from PC Gamer. Weapons will have different rarities, and each character will feature completely different playstyles from one another, much like Gearbox's popular looter-shooter series, the report said.
These leaks suggested that "Redfall" may be an open-world game to some degree. Leaked screenshots showed a compass on the upper portion of the HUD, and looter-shooters tend to make the most sense when played in this type of setting.
When is "Redfall's" release date?
"Redfall" was originally slated to release in the summer of 2022. However, it has since been delayed to the first half of 2023, Polygon reported. Bethesda said it wanted to delay both "Redfall" and "Starfield" to get the two games up to par with player expectations.
© Copyright IBTimes 2023. All rights reserved.