Refugee Crisis 2015: After Pope Speech, Catholic Communities Across Europe Prepare To Help Syrians
Church leaders across Europe were scrambling Tuesday to find housing, food and other basic necessities to accommodate a growing influx of refugees escaping conflict and repression. The flurry of charity came after Pope Francis urged Roman Catholic communities Sunday to follow the Vatican's lead and take in refugee families.
As Europe grapples with its worst refugee crisis in decades, the Roman Catholic Church has the potential to become a key player in helping resettle the continent's growing number of displaced Syrians, Africans and other refugees. Roughly 300,000 refugees have crossed the Mediterranean Sea into Europe so far this year, while the Catholic population in Europe boasted more than 286 million people with over 122,00 parishes in 2012. If the pope's call is widely met, it could mean shelter for hundreds of thousands of people, church leaders said.
"May every parish, every religious community, every monastery, every sanctuary in Europe host a family, starting with my diocese of Rome," said Francis during his speech, according to the Associated Press.
The plea came as Europe has struggled to come up with a united answer to the refugee crisis. In Germany, Chancellor Angela Merkel has called for a quota system to more evenly distribute refugees according to each individual state's populations and economic conditions. Germany has estimated it will take in 800,000 refugees this year.
With refugees arriving in cities throughout Germany, the country's Catholic community has already begun to aid new arrivals by calling on members to volunteer, provide apartments to house refugees and donate items including SIM cards for phones and baby food.
"We don't start from zero," said Stefan Foerner, spokesman for Berlin's Catholic archdiocese. But with ever-increasing numbers, the question is now, "are there are more places we can offer?" he asked.
In Berlin, Germany's capital and biggest city, Catholics represent only around a tenth of the population, which has limited the church's response, Foerner said. Despite this, Foerner said the archdiocese took the pope's directive over the weekend seriously. "We are planning to do more," he said.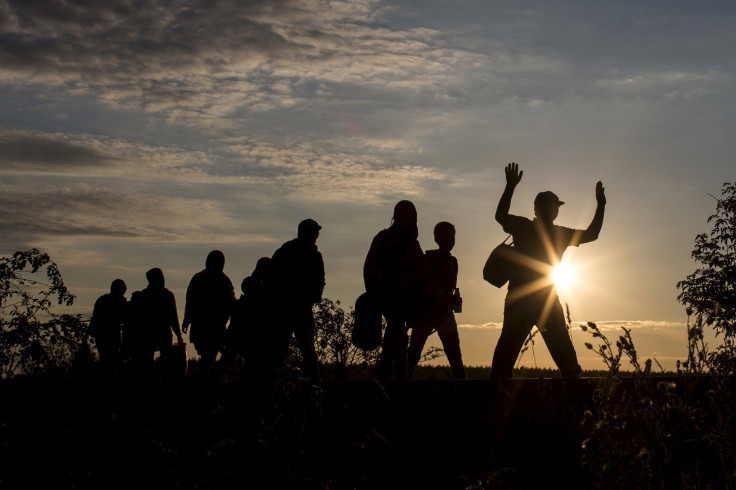 Images of refugees dying on Europe's shores and sleeping in train stations have flooded the news in recent weeks, along with a growing death toll. More than 3,500 refugees from war-torn nations like Libya, Syria and Iraq have died in the last year trying to reach Italy, Spain and Greece by boat.
In the capital of Bavaria in southern Germany, the church has found places to house 1,000 refugees, according to Christoph Kappes, spokesman for the Archbishop Ordinariate of Munich. Kappes said the Catholic community has been working since 2013 to find housing for refugees. This year, the archbishop has pledged 5 million euros to the German Caritas Association to help refugees learn German and better integrate into society.
"The problem will take a long time," said Kappes.
The pope's request for volunteers is not unprecedented in the Catholic Church, according to Mary Gautier, a senior research associate at the Center for Applied Research in the Apostolate at Georgetown University in Washington, D.C. Gautier highlighted how parishes around the world, including in the U.S. and Australia, took in refugees from Poland during the country's Solidarity movement in in the 1980s, when workers used civil resistance methods to challenge the Communist regime. She said the pope's current call is a practical response to a crisis that has left European leaders scrambling to find a solution.
"He's trying to find an easy, straightforward immediate action to relieve some of the suffering there is right now," said Gautier.
Even Europe's smallest Catholic communities said they were attempting to respond to the pope's rallying cry.
"We had already been thinking and praying about how to respond," said Sister Catherine Wybourne of the Benedictine Nuns of the Holy Trinity Monastery in the small county of Herefordshire in England. Although the small autonomous community of two nuns and one dog won't be able to take on a refugee family because of their isolated location and health conditions, Wybourne said they had already pledged to give one month of their living expenses, or a twelfth of their income, to charity to help refugees.
Some church leaders, however, noted they might be limited by an individual country's policies. A representative of the Catholic Bishops Conference of England and Wales noted that Prime Minister David Cameron's call to take in 20,000 Syrian refugees from camps is complicated by the fact that the U.K. is not part of the EU's Schengen zone for free travel. That means church leaders expect that they will have to work with government officials to ensure refugees can enter the country legally. In Scotland, the Archdiocese of Glasgow is meeting this week to put together a response.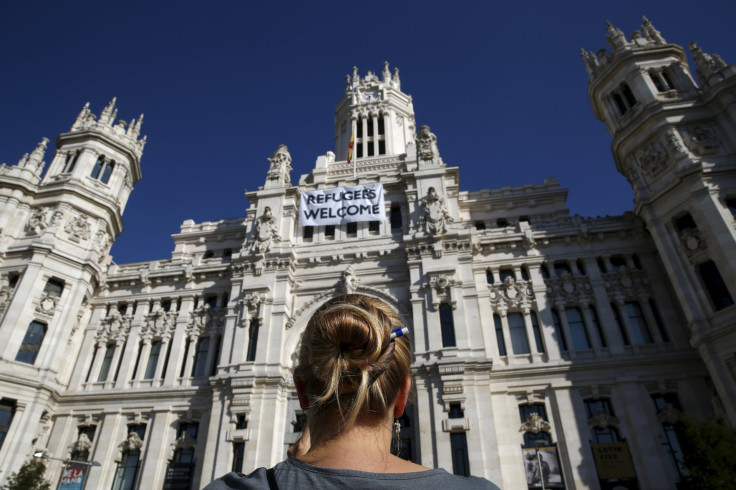 In Spain, the Rev. Ron Ochylski at Our Lady of Mercy parish in Madrid said the Spanish government had not yet agreed on a number of refugees it would be willing to take in. The government said earlier this summer it would take in more than 2,800 refugees, but has faced pressure to do more.
Ochylski said his parish had been keeping refugees in their prayers and credited the pope as being "very sensitive to the needs of the poor." However, he was unaware of a current plan to take in refugees.
"It will take a while to get organized," he said.
FOR FREE to continue reading
✔️ Unlock the full content of International Business Times UK for free
offer available for a limited time only
✔️ Easily manage your Newsletters subscriptions and save your favourite articles
✔️ No payment method required
Already have an account?
Log in
© Copyright IBTimes 2023. All rights reserved.