Refugee Crisis 2015: Could Syrians Help Europe's Aging Population Problem?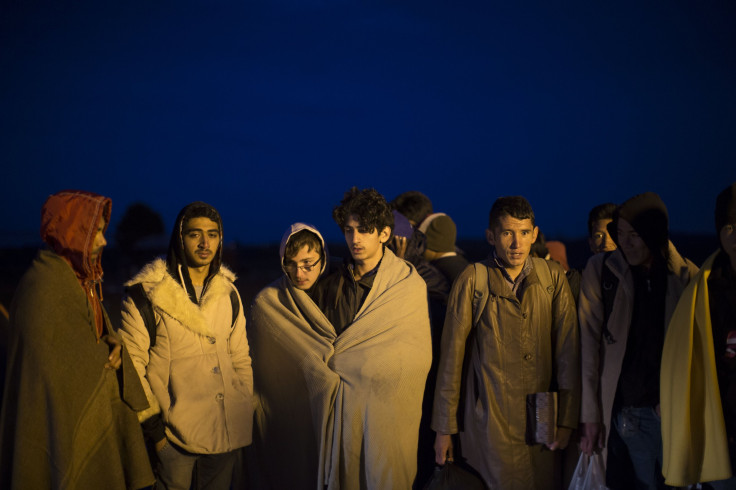 European countries have some of the world's most rapidly aging populations, meaning they need more young people to replace retiring workers. As record numbers of refugees continue to try to enter the European Union from conflict-ridden and repressive states, including Syria, Afghanistan, Iraq and Eritrea, officials said some EU states could benefit from the influx of young refugees and families amid a looming demographic crisis. Here's a look at the current population issues facing Europe.
Which EU Countries Have The Lowest Fertility?
The overall fertility rate, the average number of children a woman is expected to have over her childbearing years, has fallen across Europe since the mid-1960s, according to Eurostat. Europeans have been having fewer children and waiting until later in life to have them. This means that in order to keep the population across the continent constant, a fertility rate of 2.1, called the replacement level, is needed. As of 2013, the EU had a rate of 1.55.
The countries with the lowest fertility rates were Portugal at 1.21, Spain at 1.27 and Poland at 1.29. The countries with the highest rates were Sweden at 1.89, Ireland at 1.96 and France at 1.99.
While overall the 506 million population of the EU has shown growth, with an increase of 1.3 million people from 2014, the populations of 12 states have declined and the union faces an increasing population of people over 65 in every member state, according to Eurostat. The number of working-age people in the EU has been shrinking compared with those retiring.
Why Is Declining Population A Problem?
Europe's aging population needs a younger population to look after its elderly, work in healthcare and move to more rural areas that are being emptied out by population decline and economic flight. Europe's countries are "no longer self-sustaining," according to the Guardian, citing government spending on pensions among other indicators.
The reverberations of the 2008 economic crisis are still being felt across Europe with high rates of internal European migration as people leave countries, including Portugal and Spain, to find work elsewhere. Portugal's population has been shrinking for the last five years, with the National Statistics Institute estimating that by 2060, it could fall to 6.3 million from 10.5 million. Prime Minister Pedro Passos Coelho has said, "We've got really serious problems."
Governments have been making an effort to address their declining populations. In the Galicia region of northwestern Spain, hundreds of abandoned villages were listed for sale and some were even being offered for free in hopes of attracting residents.
"If you close the door [to immigration], you will pay an economic price," said Jean-Christophe Dumont, an expert on migration at the Organization for Economic Cooperation and Development, in an interview with Reuters. "For now, we can make better use of migrants who are already here, matching their skills better to labor market needs. In the longer term, it will not only be about matching skills, it will also be about numbers."
Japan's shrinking and aging population could provide a disturbing glimpse into Europe's future. Japan's population problems have been well-documented, with 2014 showing the largest population decline on record, according to the Washington Post. With fewer Japanese people of working age, officials have expressed concerned about the future of Japan's economy.
Which EU Members Would Benefit Most From Immigration?
EU officials were debating this week a proposal by European Commission President Jean-Claude Juncker that called for resettling 160,000 refugees across states, taking into account the economic conditions of each country. States opposing quotas have questioned how much countries would have to spend on resettlement, integration and possible social support if refugees have difficulty finding employment. Far-right parties across the EU, including France's rising National Front, have argued that refugees would steal jobs and are being used for cheap labor.
Some countries with the lowest fertility rates have been reticent to accept refugee quotas, with the Polish government saying it would not accept a quota system. Spain, however, changed its position after the announcement of Juncker's plan. If Spain follows the proposed quota system, it would take in the third-largest number of refugees in Europe.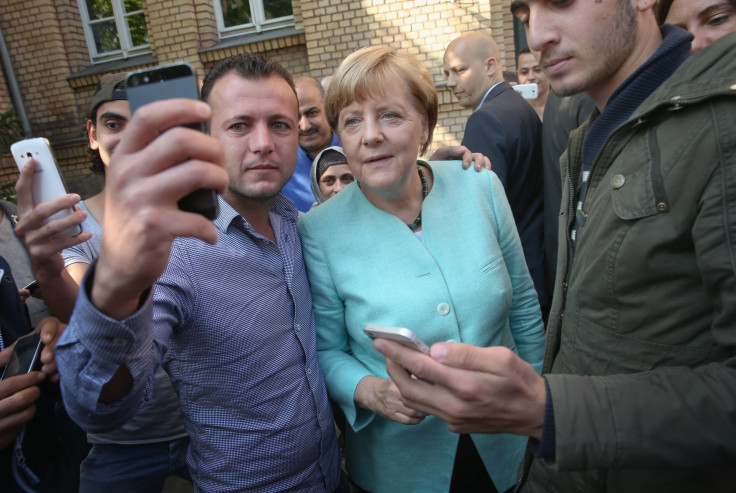 German officials have said they expect approximately 800,000 refugees this year – the most within the EU. The EU's most populous country and biggest economy faces a looming population decline. Germany has estimated that by 2050 there will be two working people for every retiree – a gap that could be filled by immigration. Chancellor Angela Merkel sees the influx of refugees as a positive sign. "If we do it well, this will bring more opportunities than risks," she said.
Countries with relatively high (but still below replacement) fertility, including Sweden, Ireland and France, have all agreed to take in refugees. Sweden has received the most refugees compared with its population than any other state in the EU. Ireland said it would take in up to 4,000 refugees by opting into the quota system and France has agreed to take in 24,000.
FOR FREE to continue reading
✔️ Unlock the full content of International Business Times UK for free
offer available for a limited time only
✔️ Easily manage your Newsletters subscriptions and save your favourite articles
✔️ No payment method required
Already have an account?
Log in
© Copyright IBTimes 2023. All rights reserved.