Refugees Begin Arriving In Germany And Austria As Crisis Enters New Phase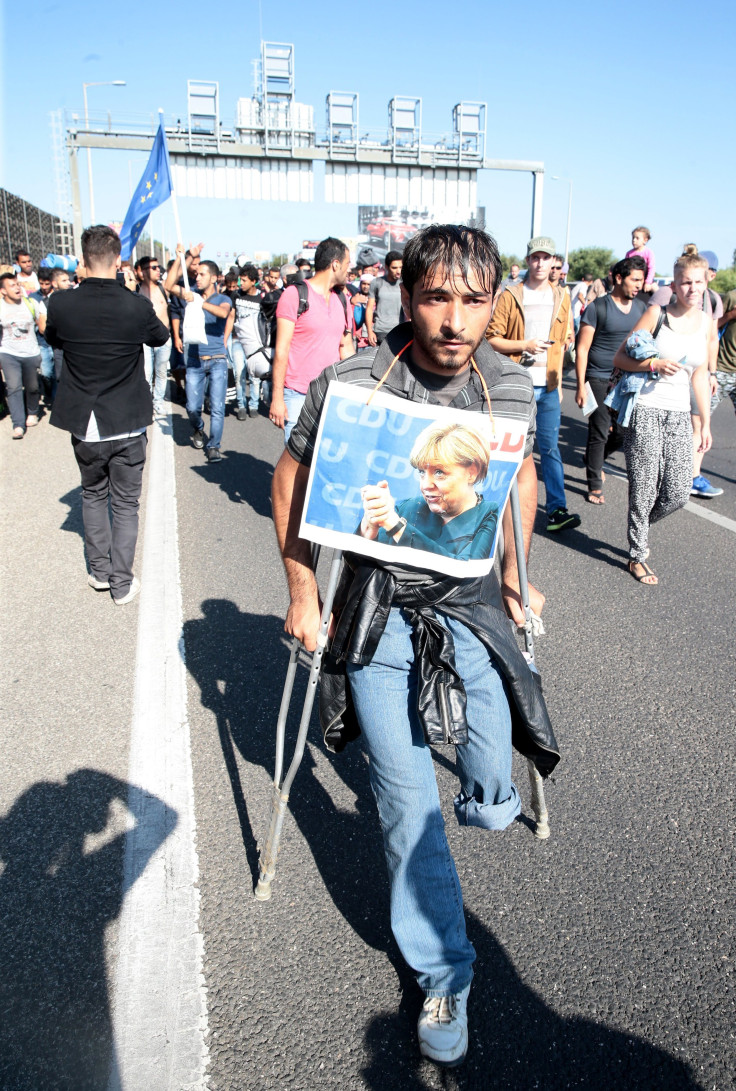 This story has been updated.
Update: An estimated 3,000 refugees in all are expected to arrive in Munich Saturday, the municipal police department reported via Twitter.
Original Story:
Thousands of refugees, most fleeing civil war in countries such as Iraq and Syria, left Hungary Friday to move west to Austria and Germany, either in buses provided by the Hungarian state or on foot. One disabled Syrian refugee set out to walk to Germany on crutches, so enthusiastic about the promise of freedom and safety in the prosperous European nation that he wore a poster of Chancellor Angela Merkel around his neck.
Refugees have been arriving by the thousands on Europe's eastern and southern shores -- mostly in Greece, Hungary and Italy -- every day this summer. Experts estimated that more than 300,000 people have come since January, making 2015 a record-breaking year for migration.
Escalating conflicts in Syria and other parts of the Middle East and North Africa have driven the spike in migration. In Syria alone, experts have estimated that its raging civil war has displaced between 9 million and 12 million people.
Most of those who arrived in Hungary have begun moving on to Germany, where the economy is stronger and Chancellor Angela Merkel has made it clear the country will place no upper limit on the refugees it will accept. Several thousand people were stuck in Hungary's Keleti train station in Budapest or in makeshift refugee shelters for days after that country continued to tighten its borders throughout the week. For most refugees, Hungary, like Greece and Italy, is just a pit stop on the way to a better life in northern Europe. They have been passing through these nations because of their geographic proximity to North Africa or the Middle East.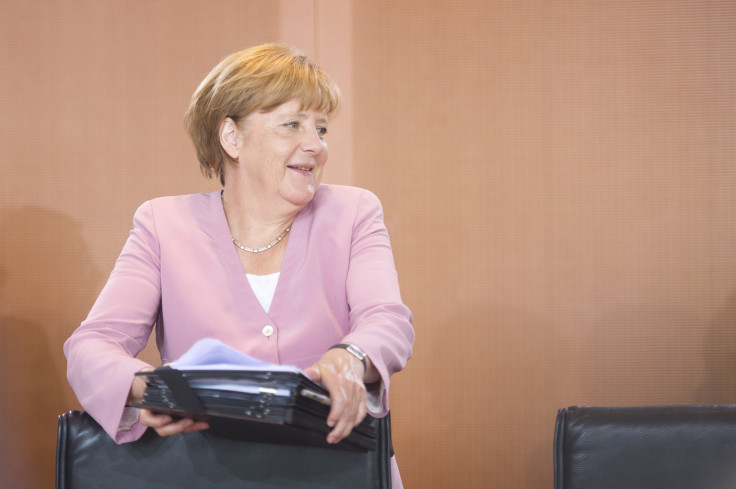 Germany has become a desired final destination for refugees because of its strong economy and Merkel's repeated insistence that the country will welcome as many of them as possible. "The right to political asylum has no limits on the number of asylum seekers," the Associated Press quoted Merkel as telling reporters again Saturday.
People waiting in the train station in Budapest Wednesday and Thursday started shouting "Germany, Germany!" and writing "Germany and freedom" on the train cars that had been kept from leaving the station.
Germany has said it expects to see 800,000 applications for asylum by the end of 2015. The German federal budget saw a 21.1 billion euro ($23.52 billion) surplus in 2015 and Merkel was meeting with her cabinet Saturday to discuss ways to pay for refugee care without increasing taxes.
© Copyright IBTimes 2023. All rights reserved.
FOLLOW MORE IBT NEWS ON THE BELOW CHANNELS