Reggie Bush 'Can't Breathe': NFL Players Who Honored Eric Garner On T-Shirts, Cleats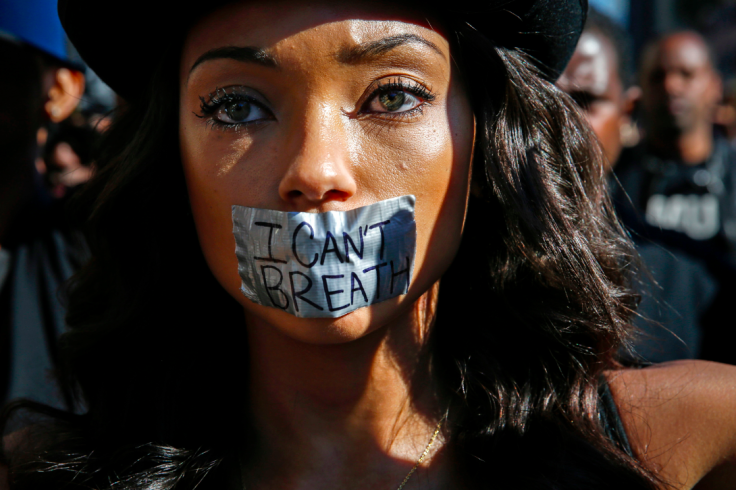 Detroit Lions running back Reggie Bush Sunday donned a T-shirt bearing the slogan, "I can't breathe," echoing the sentiments of protesters upset by a New York grand jury's decision in the Eric Garner case. Garner is the Staten Island man who died in an apparent police choke hold, but a New York grand jury declined to indict Officer Daniel Pantaleo in the death Wednesday.
Bush was inspired by Chicago Bulls player Derrick Rose, who wore "I can't breathe" on his shirt during a warm up before Saturday's game. "I thought that was really cool. It speaks volumes, you know," Bush told ESPN in remarking on Rose's shirt. "We all have, from an athlete standpoint -- we all have a voice, and I feel we can all be role models and lead by example."
"I just wanted to wear that on my shirt," Bush added. "It's just unfortunate that this is still happening and that it is still going on and it affects everybody. It doesn't just affect me. It affects everybody and we're all in this together."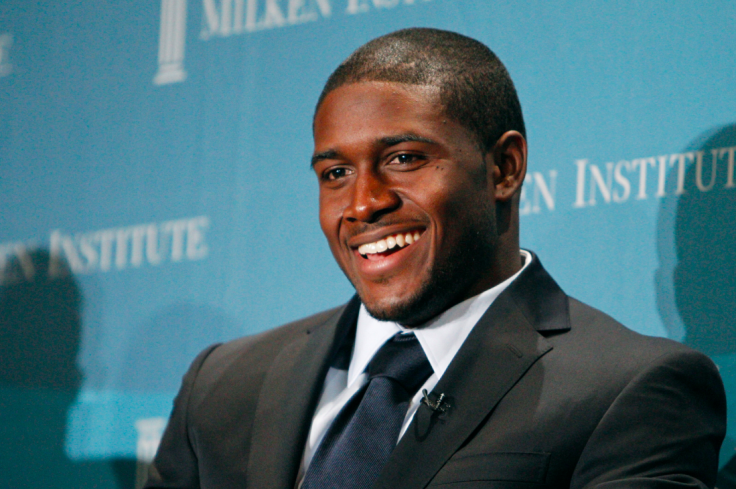 His coach certainly doesn't have a problem with it. "I would be a hypocrite if I stood up here and told you any differently but more than likely, some of those protests that Dr. King and some of the others took part in, nonviolent protests, is the reason why I am standing here in front of you today," Coach Jim Caldwell told ESPN. "I grew up in the '60s, where everybody was socially conscious. I believe in it."
Garner's death ignited protests throughout New York City. People staged a "die-in" in Grand Central Terminal, marched down Seventh Avenue and rallied in Union Square. Dozens of arrests were made as protesters blocked traffic and even shut down the West Side Highway and Brooklyn Bridge.
Like Bush, Rose received support. His came in the form of teammate Joakim Noah. "He has every right to express his beliefs," Noah told the Chicago Tribune. "I respect Derrick 150 percent. He's definitely making a statement. And that's my guy."
Noah wasn't the only one. Chicago Bulls forward Taj Gibson told the Chicago Sun-Times he "thought it was great." He added, "It was just him speaking his mind, speaking out."
In fact, Rose inspired several NFL players to protest the decision not to indict Pantaleo for using an outlawed choke hold. Cleveland Browns ace Johnson Bademosi safety donned "I can't breathe" on his shirt and St Louis Rams guard Davin Joseph wrote the phrase on his cleats and tweeted it, Agence-France Presse reported. He captioned the image "R.I.P Eric Garner."
It's not just Garner who has gained support from athletes. Michael Brown of Ferguson, Missouri, was remembered by five St. Louis Rams players who held their arms in the "hands up, don't shoot" gesture last week. As in the Garner case, a St. Louis grand jury chose not to indict a white police officer for the death of a black male.
Follow me on Twitter @mariamzzarella
© Copyright IBTimes 2023. All rights reserved.